Daniel Sturridge would be a great loan signing for Sevilla or Inter Milan - if they can keep him fit, says Jamie Redknapp.
The Liverpool striker has been linked with a move away from Anfield in the January window with the Spanish and Italian clubs reportedly interested in a temporary deal until the end of the season.
Sturridge has scored 48 goals in 98 Premier League games for Liverpool but has suffered from a variety of injuries during his time on Merseyside. Those problems have restricted him to just 55 league matches over the past four seasons.


"Whoever gets him, if you get a fit Daniel Sturridge, you've got one of the best strikers in Europe," said Sky Sports pundit Redknapp. "He's a brilliant player but it's just fitness with him. He's a talent and he's got so much ability.
"He'd be a great signing for Sevilla or Inter Milan if they can keep him fit. They will be like 'I knew he was good but I didn't know he was this good' if he can avoid injury."
Redknapp believes a change of league and country could have a positive impact on Sturridge and says that, should he find form and fitness, he would be a key member of Gareth Southgate's World Cup squad with England.
"It might suit him to go abroad," said Redknapp. "I've been that player, when you're injured and desperate, and you just want to play football. You'd do anything to get out there on the field. He might think a change of scenery will be good for him.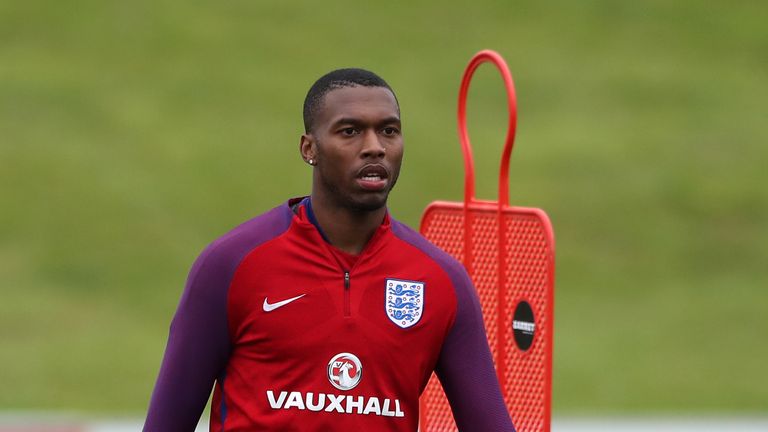 "Maybe he feels the rigours of the Premier League are too demanding on someone like him who gets a lot of injuries.
"It's a fascinating one. But if he's fit and firing he's a certainty for the England squad.
"But the problem is he's never fit and it makes it so difficult for a manager to trust him. In terms of ability he's up there with the best. His goal-scoring record is brilliant. But his ability to play consistently isn't."