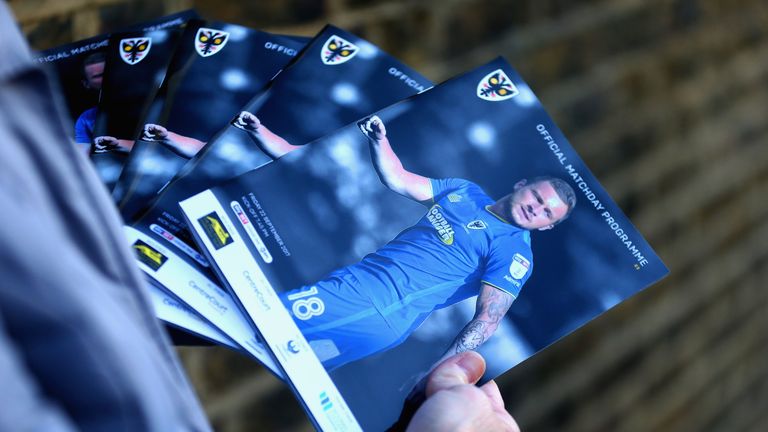 EFL clubs are set to vote on the future of the matchday programme in June.
The EFL revealed several of its members have questioned the requirement for clubs to offer a physical version of their product in an era of social media.
Many clubs have reported a drop in sales in the current climate and there will now be a ballot on the issue during the close season.
A statement issued by the EFL said: "At its summer meeting in June 2018, EFL clubs will vote on a proposal that will determine whether or not it is an absolute requirement to produce a match programme from the start of season 2018/19 onwards.
"A number of clubs have asked the EFL if the mandatory publication of a match programme can be addressed as a result of an overall decline in sales and the proliferation of digital and social media, which has the ability to deliver the same content in a more cost effective manner.
"Irrespective of the outcome at June's AGM, the EFL will continue to produce a match programme for its five competition finals - the Carabao Cup, Checkatrade Trophy and Sky Bet Play-Offs."