Charlie Nicholas European Qualifiers predictions: Defeats for Scotland and Wales?
Last Updated: 13/10/15 12:30pm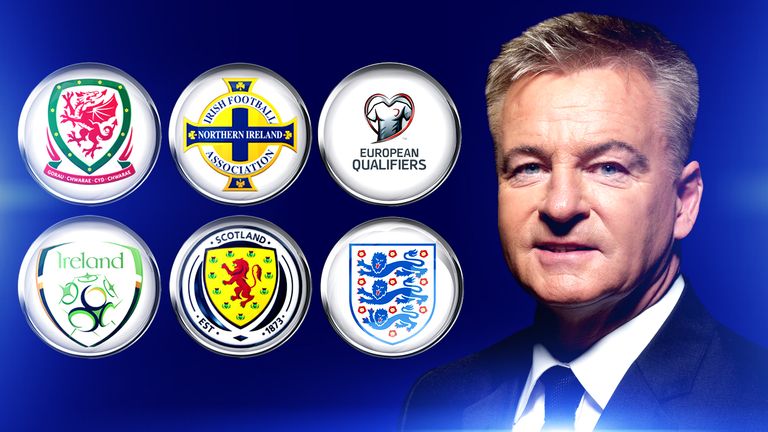 Charlie Nicholas fears for Scotland ahead of their crunch clash with Poland but also expects third-place rivals Republic of Ireland to be left empty handed when they host Germany.
Both nations are up against it to secure automatic qualification for Euro 2016, with the third-place play-off spot looking a more realistic prospect, with Scotland needing to make up ground and Ireland facing tough closing fixtures.
More straight-forward tasks sit in the way of group leaders Northern Ireland and Wales, while England have already booked their places in the finals courtesy of eight successive wins.
Former Scotland international and Soccer Saturday pundit Nicholas provides us with his predictions...
Scotland v Poland (Thursday, 7.45pm, Sky Sports 2 HD)
This is a must-not-lose situation and even that might not be enough if Ireland produce a positive result against Germany. I'm a realist and I want Scotland to get a result and I want them to qualify but I don't feel it's the right time and that we have the right players.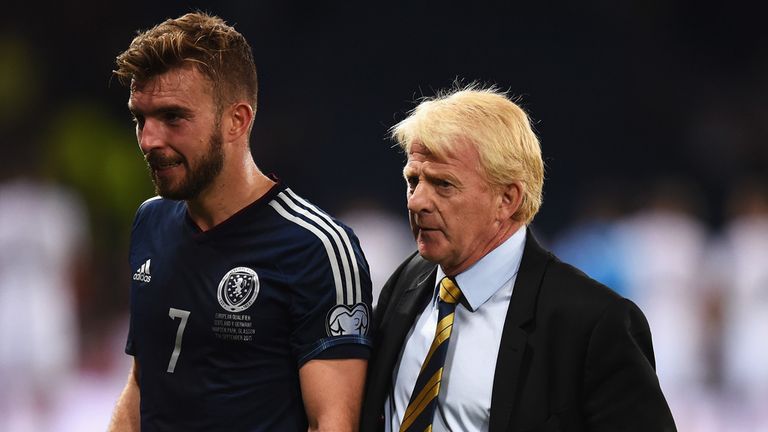 When we got a 2-2 draw in Poland we upset them physically but the last two games showed that when the pressure gets on then the players they don't know how to get the result.
If Poland score first then Scotland have to open up and that creates a major, major problem for us and is why I'm going for my prediction. Lewandowski is the hottest striker in world football right now and gets some really good service, is doing it for club and country already and if Scotland open up then Poland will pick them off. Scotland simply must score the first goal.
CHARLIE PREDICTS: Poland to win and Lewandowski to score (Sky Bet odds - 9/4)
Republic of Ireland v Germany (Thursday, 7.45pm, Sky Sports 1 HD)
Germany were a bit cold when they drew in the reverse fixture, but the Irish aren't daft and Martin O'Neill will have them set up solid knowing a point is enough to get them in a great position to qualify.
If Scotland can score two against them then Ireland will be thinking they can find the net, but they need their wide players, the likes of Aiden McGeady, to do something as the full-back area is where you can get at Germany. Then there's Robbie Keane, who will be in a great mood with the new addition to his family.
The German national team are going to go through with Georgia their last game and it might depend on how convincing they want to be and I think they will win, but it will be a narrow one.
CHARLIE PREDICTS: Republic of Ireland 1-2 Germany (Sky Bet odds - 7/1)
Northern Ireland v Greece (Thursday, 7.45pm, Sky Sports 5 HD)
Greece have been absolutely useless and they're in a total rebuild, both mentally and physically. Sometimes that can work against you but the demand will be there from a mad crowd and the sheer can help energy can help them do.
They will have to be structured at the back though and they are a major threat from set-pieces with Chris Brunt's delivery. I can see Northern Ireland winning this but perhaps sweating until the very end.
CHARLIE PREDICTS: Northern Ireland 1-0 Greece (Sky Bet odds - 4/1)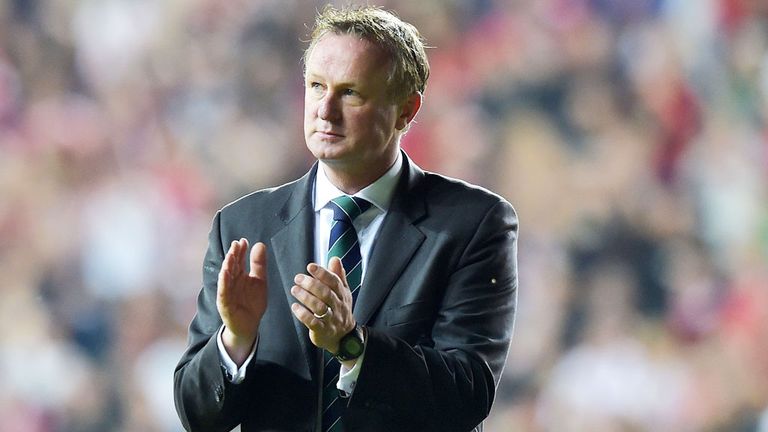 England v Estonia (Friday, 7.45pm)
I think England will give a few trials to fringe players and there's a lot of players with the chances to push their names and, while the pressure is off for the team, there will still be a competitive edge from the players. 
It's going to be a walk in the park and I can see them winning four or five nil as a lot of guys will be really hungry to make the most of their opportunity.
CHARLIE PREDICTS: England 4-0 Estonia (Sky Bet odds - 15/2)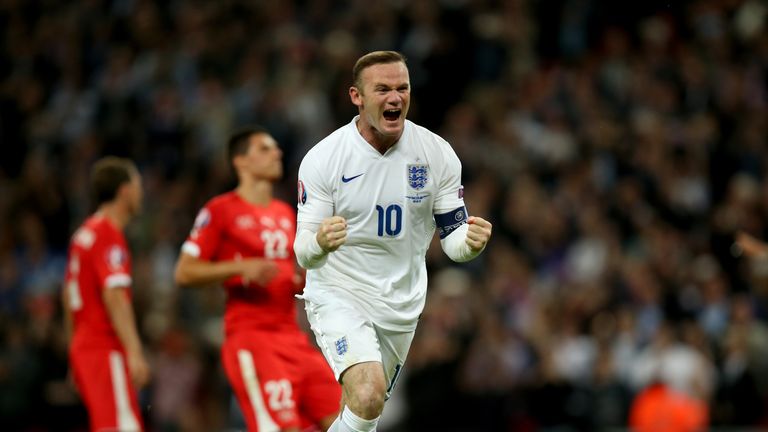 Bosnia v Wales (Saturday, 7.45pm, Sky Sports 2 HD)
I tell you what, this is a toughie for them, it really is. They're so close but yet so far. We know Wales are going to get there but I see this being a dangerous one for them. Wales are a bit like Scotland in that it's been so long and they'll feel like they've done the hard work.
The one thing we know is Bosnia are going to be strong at home, although it will be a huge boost for Wales if Edin Dzeko isn't fit. There's all the hype around the man of the moment for them Gareth Bale, but he's only just back from injury for Real Madrid and might not be in great form.
While they're definitely not a one-man team, as they really have played some great stuff, you need to be on fire to come away from a place like Bosnia with a result.
CHARLIE PREDICTS: Bosnia 2-1 Wales (Sky Bet odds - 15/2)