Cristiano Ronaldo says Portugal will be hard to beat in Euro 2016 final
By Press Association
Last Updated: 10/07/16 8:17am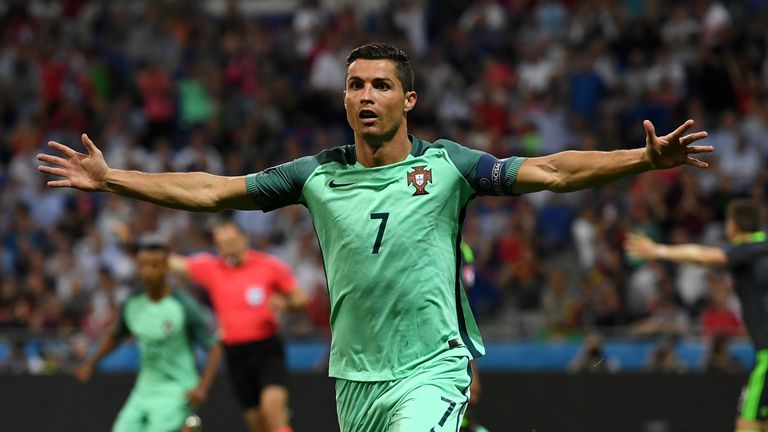 Cristiano Ronaldo says Portugal will be hard to beat in the Euro 2016 final, but admits France are favourites in Paris.
Real Madrid star Ronaldo has installed Les Bleus as firm favourites for the Stade de France showdown, but still expects Portugal to pull off a surprise triumph.
The 31-year-old was stung by Greece's shock European Championships triumph in the 2004 final when Portugal were hosts, and has little intention of losing a second major final.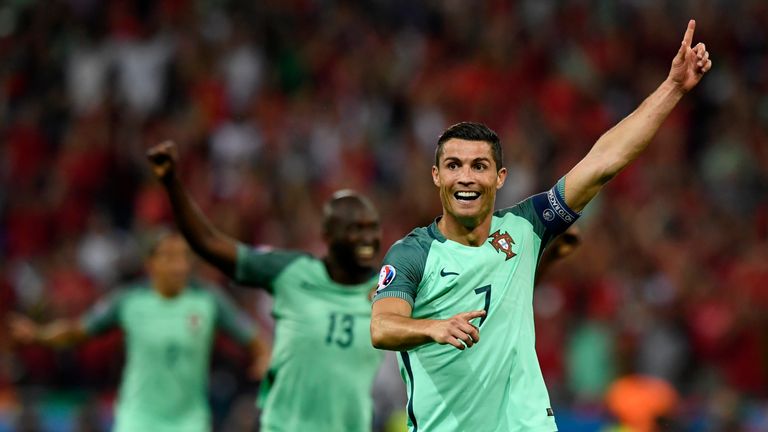 "They are, in my opinion, favourites because they are playing at home and that's a big advantage," Ronaldo told EURO2016.com.
"The whole country is going to support them, but it's a final and anything can happen. We're going to be prepared and we're going to be difficult to beat.
"Since the tournament started nobody has beaten us, and I hope France aren't going to beat us either."
Greece picked hosts Portugal's pocket in a 1-0 win courtesy of organised, defensive football in the Euro 2004 finale.
Ronaldo will be more than happy for the stubborn Portuguese to do exactly the same to the flair-filled French some 12 years on.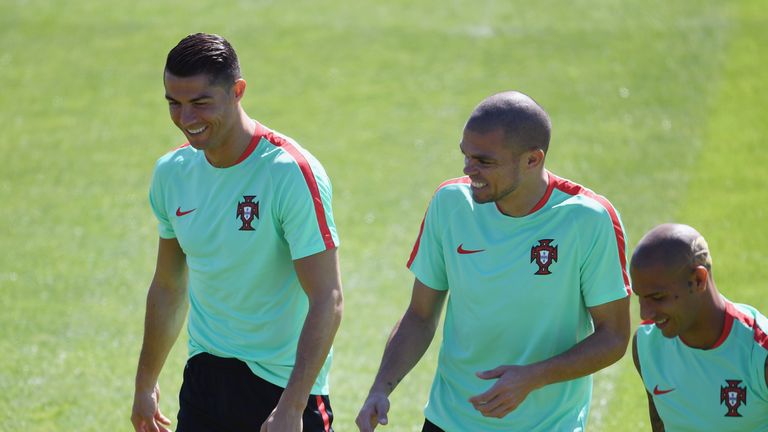 The former Manchester United forward can also strike a blow in his constant battle with Lionel Messi this weekend, too, following Messi's retirement from international football after Argentina's defeat to Chile in the Copa America final on June 27.
At just 29, Messi has given up the ghost on that elusive hunt for a major international title, having suffered another disappointment following Argentina's 1-0 loss to Germany in the 2014 World Cup final.
"It's something that I always dreamed of," said Ronaldo of lifting a major trophy with Portugal. "It would be a huge achievement if I could win something with Portugal.
"My fingers are crossed because I believe, my colleagues believe, all of Portugal believes and the Portuguese community in France believe too.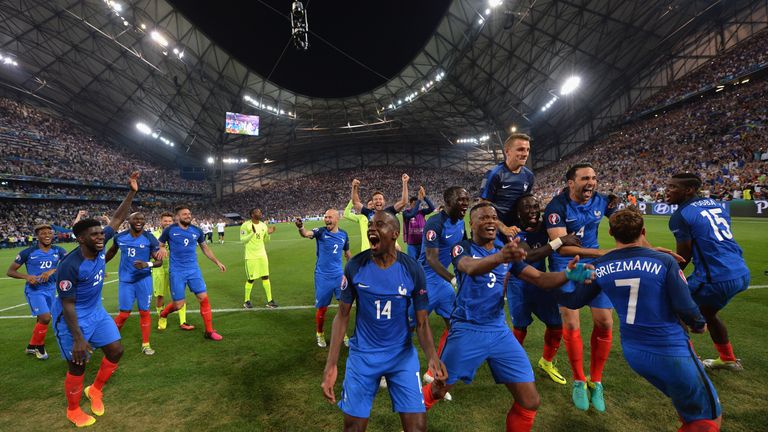 "It's unique, a feeling of joy, because being in a final is something I wanted to achieve again.
"Now I will have the fortune, if everything goes well, to be playing on Sunday in a second final for Portugal.
"In a final anything can happen. We know we will face a great opponent, a great national team, but it's a final and anything is possible.
"It's going to be a tough game for both of us."