Manuel Pellegrini admits Manchester City need to improve in Europe after their Champions League exit, but insists his side would have progressed further had they not been playing Barcelona for two years running.
City exited at the last 16 stage for a second straight year after a 1-0 defeat at the Nou Camp, going out 3-1 on aggregate, and missed a penalty late on through Sergio Aguero.
But Pellegrini, whose City side are in danger of seeing their season peter out, says they were out of luck with the draw.
He told Sky Sports: "I think that we need to improve if we want to be successful in Europe.
"I also think that this was not really our best year in Europe, remember we have restrictions on what players and how much we can spend.
"But I think maybe if we did not play against Barcelona we would continue.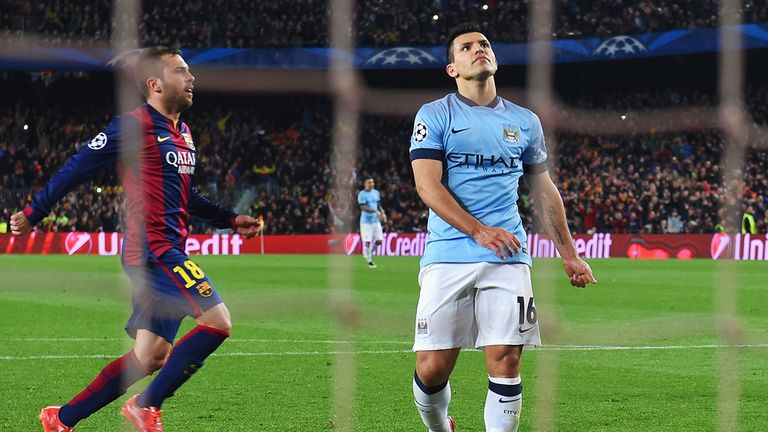 "I think in the last two years we have improved, but we were very unlucky in both years that we have played against Barcelona."
Pellegrini was criticised for playing two strikers in the 2-1 first-leg defeat at the Etihad last month, but the Chilean insists the problem lies with the performances, not the formations.
"The four games we played against Barcelona we had four different formations, so it's not the formation that's the problem, it is the performance.
"I think we lost against the better team, without doubt. We improved a lot in the second half.
"[The penalty] was a very important moment, we had 15 minutes more to play."
With his future uncertain and City sitting six points behind leaders Chelsea in the Premier League, Pellegrini still insists talk of him leaving in the summer does not effect him.
"For me it's not a distraction. I never worry about me."