Belligerent Blues
Jamie Redknapp says Chelsea's defence remains as miserly as ever after they shut out Arsenal.
Last Updated: 21/04/12 3:53pm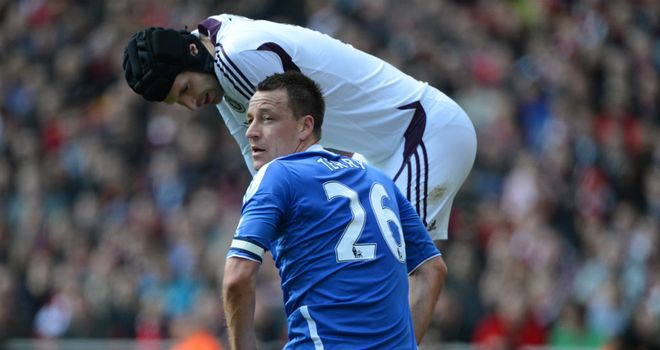 Jamie Redknapp believes Chelsea's defence remains as miserly as ever after they held out Arsenal at the Emirates on Saturday.
Chelsea showed huge desire and discipline to shut out the Gunners as the game finished 0-0 - days after doing the same to the all-star attack of Barcelona at Stamford Bridge during the Champions League clash on Wednesday.
Redknapp was particularly impressed with man-of-the-match left-back Ryan Bertrand and the central defensive partnership of John Terry and Gary Cahill. And he believes their rear-guard remains a match for any despite their struggles this season.
"Chelsea defended really well today," he said. "We talk about how Chelsea have changed but one thing that hasn't changed over many years is how Chelsea can defend - they are as good as anyone.
"They defended at times very deep with men behind the ball and they said to Arsenal, 'ok, you can go into wide areas but as soon as you come inside with the ball there will be bodies there'.
"Look at people making blocks, showing desire to get across and make a block. That was pretty much the story of the game.
"Pep Guardiola spoke about it this week; it is not that easy (to break down Chelsea).
"In training you do a ten v eight or a ten v five and the back four are intact and you pass the ball as much as you can and try to open up. But it is not that easy.
"Normally the defenders come out on top, especially when you have Terry and Cahill who know their position so well and they have formed a really good partnership. I think Cahill has been a great signing since he has come from Bolton."