Germany 1-2 Denmark: Denmark beat holders in Women's Euro quarter final
Austria beat Spain 5-3 on penalties after goalless draw
By AFP Sport
Last Updated: 31/07/17 11:13am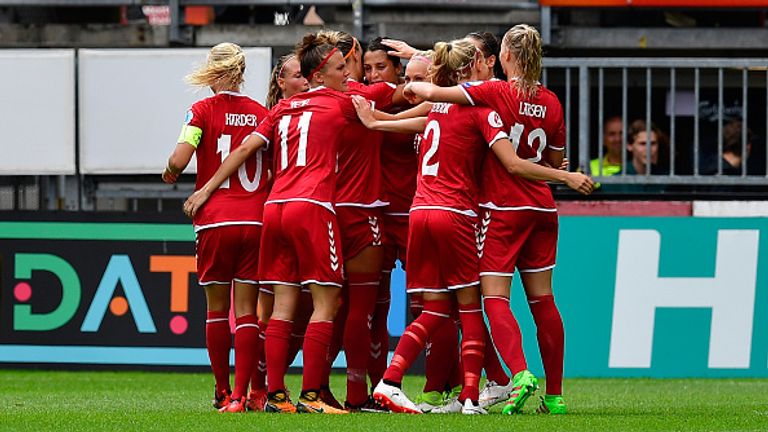 Second-half headers by Nadia Nadim and Theresa Nielsen stunned holders Germany, who bowed out of the Women's Euros after a 2-1 loss to Denmark in Rotterdam on Sunday.
Germany, who have won the Euro six times in a row and eight times overall, dominated the eventful game postponed from Saturday because of heavy rain, but Denmark's counter-attacking was eventually too much for them.
Isabel Kerschowski gave Germany the lead in the third minute but had massive help from Danish keeper Stina Petersen, who palmed her shot from just outside the box into the goal.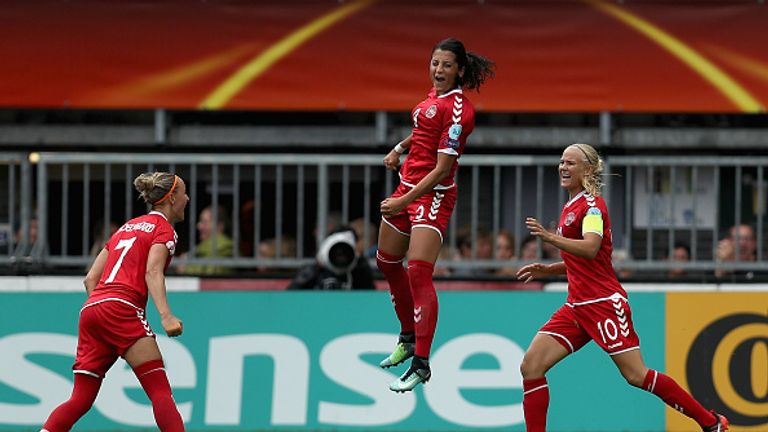 But Nadim put Denmark level three minutes after the break with a bullet header from a cross by Stine Larsen and Nielsen then headed home a cross from substitute Frederikke Thoegersen with seven minutes left.
Denmark winger Katrine Veje hit the woodwork after a Nadim pass flicked on by Harder with half an hour to go, while Petersen regained self-confidence with several brilliant saves.
In Thursday's semi-finals, Denmark will face newcomers Austria who beat Spain 5-3 on penalties following a goalless draw in Tilburg.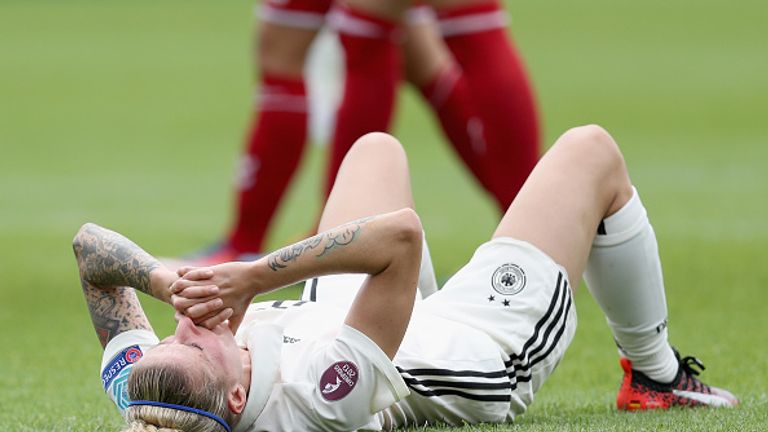 Austrian goalkeeper Manuela Zinsberger became the hero after saving Silvia Meseguer's penalty with a superb dive in the shoot-out.
Spanish coach Jorge Vilda revamped his strikers, but his team once again resorted to a possession game with long-range shots and few clear-cut chances.
The biggest danger for Austria came from a deflected shot which bounced before Zinsberger who then cleared it off her top corner before substitute Jennifer Hermoso fired just over the Austrian bar before the final whistle.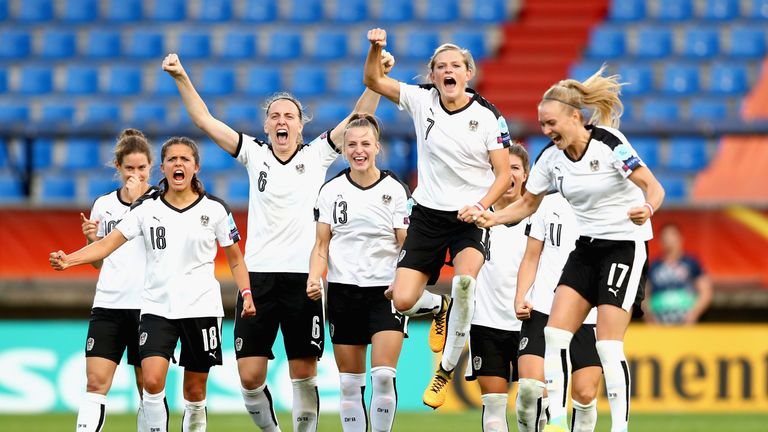 At the other end, Nicole Billa missed from close range in the first half while substitute Nadine Prohaska headed straight at Spanish keeper Sandra Panos from a corner after the break.
In the other semi-final on Thursday, the Netherlands - who beat Sweden 2-0 on Saturday - will face England, who beat France 1-0.