Gary Neville says Manchester United enjoyed the "perfect" day on Saturday after seeing both Manchester City and Arsenal lose following their late win at Watford.
An own goal from Troy Deeney stretched United's unbeaten run in the Premier League to five, and leaves them in second place, a point behind Leicester but one ahead of both Arsenal and City.
Arsenal lost 2-1 at West Brom, while City were beaten 4-1 at home by Liverpool on Saturday Night Football, and speaking on the The Gary Neville Podcast, the Sky Sports pundit says Louis van Gaal will be happy that his side are "simmering" in the title race.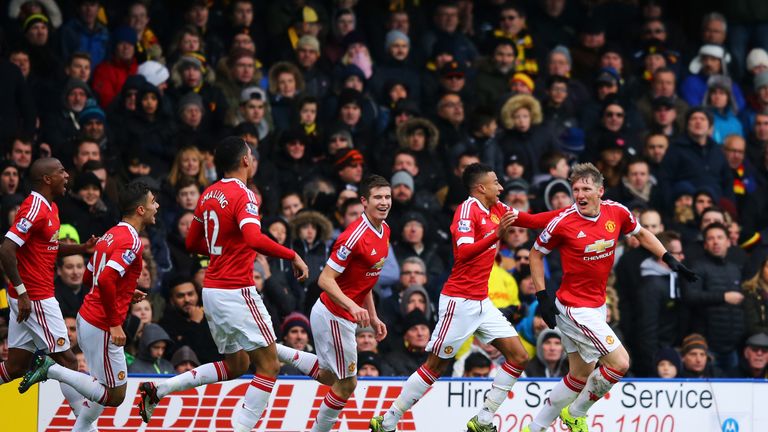 "I think at the moment Manchester United will be confident that they are just simmering. They're not playing at their absolute best, but they're picking up points and winning games, and this result was a big one for them.
"I thought at 1-1 that Watford probably deserved to get that goal back but that was a killer punch, the best way to win a football match is always that last minute goal, because it leaves them no time to react.
"I must say that for United today, it will have been the perfect day really," Neville added. "Manchester United don't have too many days like that under Louis van Gaal in terms of conceding too many goals.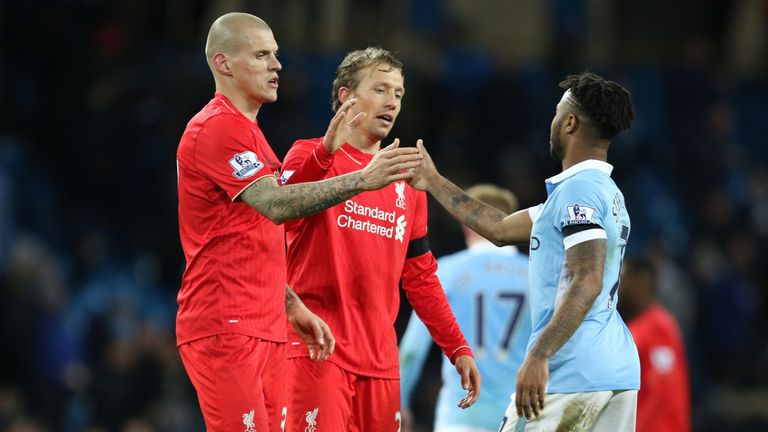 "I know they had the one at Arsenal, but generally over the last 12 months or so defensively. United hadn't conceded a goal up until today in just under 11 hours. They're resolute, resilient.
"[Manchester] City I think have got more devastating forward players, more forward options, but it's interesting the way this season is panning out."
United come up against Leicester at the King Power Stadium on Saturday Night Football, and the Foxes themselves have been the story of the season under Claudio Ranieri.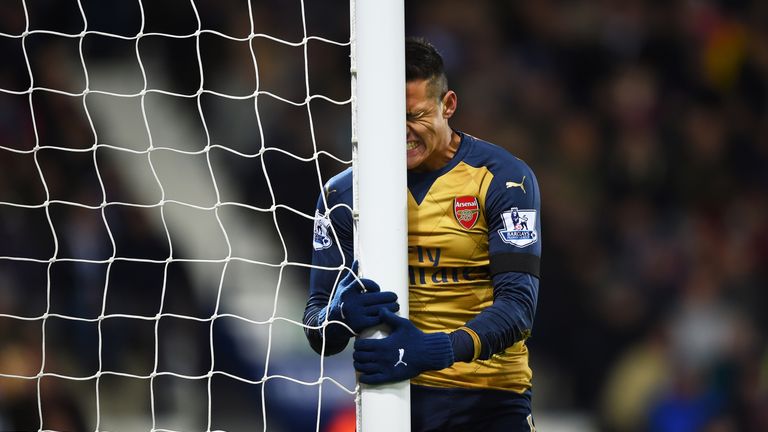 Their 3-0 victory at Newcastle was their eighth in 13 games this term, while Jamie Vardy equalled Ruud van Nistelrooy's record of scoring in 10 straight Premier League games.
Neville is excited for next weekend's clash, but admits he did not expect the match up to be first versus second in late November.
"They know what they're going to walk into [against Leicester] because I don't think Louis van Gaal will have had a more sobering game than he had last year [losing 5-3], where his team played really well at the start of the game.
"But once Leicester get up they never stop. They are a true Premier League team, the way they are playing this season.
"If you'd have said me and you will be there next week watching Leicester v Manchester United and it was first versus second, I'd have said you are mad.
Live Ford Saturday Night Football


"Full credit to both teams, and Leicester are the story of the season so far. They are so energetic, high-tempo, aggressive, direct, and Vardy can cause you absolute nightmares.
"He's a massive handful, and whoever plays centre-back for Manchester United next weekend will know they've been in a game."