Gary Neville's verdict on Manchester United after win over Tottenham
Last Updated: 29/10/17 10:54am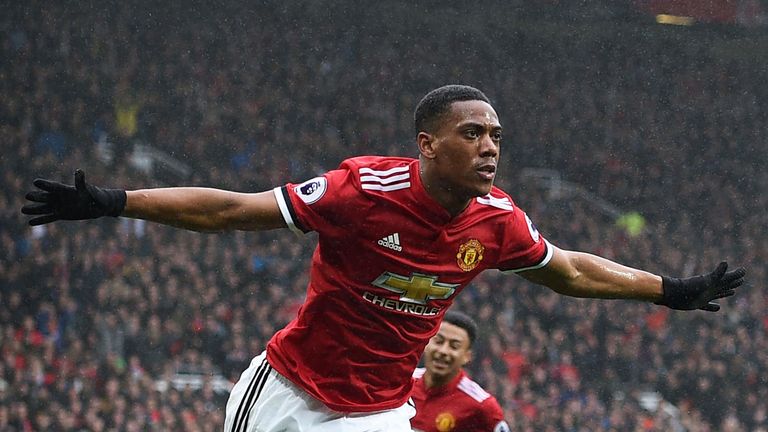 Gary Neville thinks the importance of Anthony Martial's winning goal against Tottenham shouldn't be underestimated in terms of the title race.
Martial scored a late winner as United kept tabs on Manchester City at the top of the Premier League with the gap remaining at five points after Pep Guardiola's men subsequently beat West Brom.
It sets up a mouth-watering Super Sunday next weekend, when Arsenal travel to play City in the early game before United take on Chelsea immediately after at Stamford Bridge.
"United would have been seven points behind City with a draw - then City would have had a chance to go 10 points clear next weekend before United played at Chelsea," Neville told The Gary Neville Podcast.
"That would've been a big gap. So now, ultimately it gives United a much better chance. United have got to win the Premier League this season. Manchester City have got to win the Premier League too. Both teams, with the money invested, second isn't good enough."
A game of few chances looked to be heading for a stalemate until Martial took advantage of a defensive lapse to latch onto Romelu Lukaku's flick-on and finish in the 81st minute.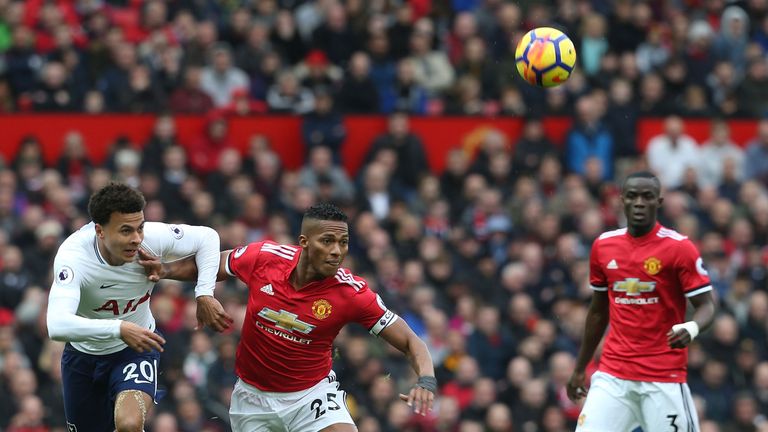 Neville admires the ability this United side have to get the job done, no matter the circumstances.
"The one thing about this Manchester United team is that they are a really resilient unit," he said.
"One thing you can't criticise them for is their attitude. They are tough to beat. It's 36 games now unbeaten at Old Trafford - that's one hell of a record. A lot of clean sheets - they've got something going. There are a lot of positives.
"Mourinho set up to win the game today with two up top - which surprised us. He went for it. It was a struggle of a game but it was one they needed to win. There was pressure on United."
With his winner against Spurs, Martial has now scored four goals from four substitute appearances this season.
It seems Mourinho is keen to rotate Martial and Marcus Rashford with Romelu Lukaku as the focal point.
Neville believes the Frenchman has all the required attributes to go to the top, but wants to see him produce it on a regular basis.
"It's been a stop-start Manchester United career for Martial," he said.
"For someone of his talent, he should be tearing this league apart with his ability. He's lost his place in the France squad - there's obviously something wrong with him.
"Mourinho and the French manager has turned off of him a little bit. You always get the feeling he's playing at 85 per cent. If he showed that extra 15 per cent, then he could do anything. He's got everything you'd want: composure in front of goal, great skill, pace, strength, but what is that little bit missing?
"The best players in the world don't have 'but's' - the likes of Luiz Suarez, Cristiano Ronaldo, Lionel Messi - there are no buts. Martial is well off that category but that's where he's got to be looking. He's worth £50million and with that talent, he's got to step up. He scores in big games, he takes big moments on and obviously has the temprement to play in big games. But come on, let's see it every single week.
"He could be a player that could score 20 goals in 20 games if he really wanted to and strived to be the best."