Gary Neville gave an in-depth analysis on Monday Night football into why Jose Mourinho feels he is being unfairly criticised for Manchester United's playing style.
Mourinho gave cameras a 'shush' gesture after his side beat Tottenham 1-0 in the Premier League on Saturday, with United five points behind leaders Manchester City after 10 games.
"Some people speak too much; calm down, relax a little bit," Mourinho said after the game, following some criticism for his side's defensive performance in the 0-0 draw at Liverpool earlier in October.
Touching on perception, the gesture itself and a comparison with one of the world's greatest-ever pound-for-pound boxers, Neville gives his defence of Mourinho, and how one game 13 months ago changed his approach.
Problems with perception
"There are two reasons people are looking at this issue. One is history: Sir Matt Busby, Sir Alex Ferguson have in the past said publicly how the club should always play. It should always be attacking football, entertaining football. That's caused him a bit of a problem perception-wise, and he doesn't feel like he's getting the respect he deserves.
"In his last home defeat (against Manchester City in September 2016), I think he tried to go punch for punch with Pep Guardiola. I think his attitude after this game was: 'Nobody will come to my ground and do what they did to me again.' He doesn't like being humiliated, and I think he thought that day that they were too open, too free, and he didn't want that again in the big games at Old Trafford or away from home. 'I need to make sure we win and pick up other points.'
"His two problems are emotional: Manchester United's history and Pep Guardiola's football. They're causing him a bit of a problem, but it's perception."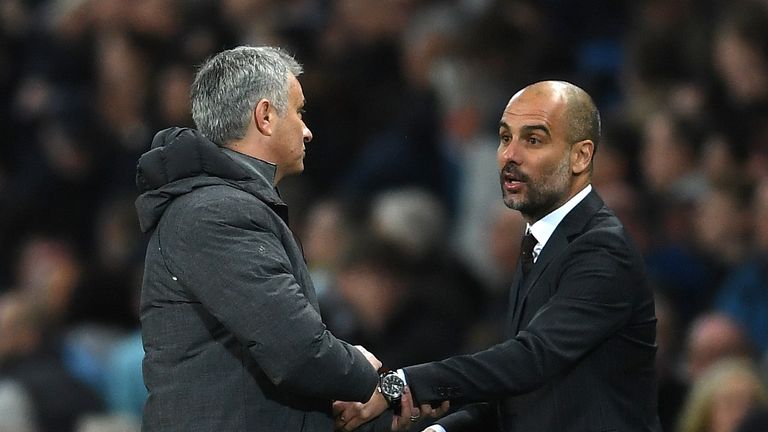 'The shush'
"I think [the reaction] is one of a man who feels he has been unfairly criticised within the last couple of weeks. That was him saying: 'I told you so, keep your mouth shut, do one everybody, I know what I'm doing, I'm in control, I'm a winner.'
"I have to say he's changed a lot since that City game, I think he's recognised he's going to win his way, he doesn't care what people say, and that shush was: 'Be quiet, I'm going to do it my way, I'm going to win my way.'"
Attack, attack, attack! or Defend, defend, defend?
"I think it's a problem in the long-term, but I think at the moment Manchester United need a cold, hard winner.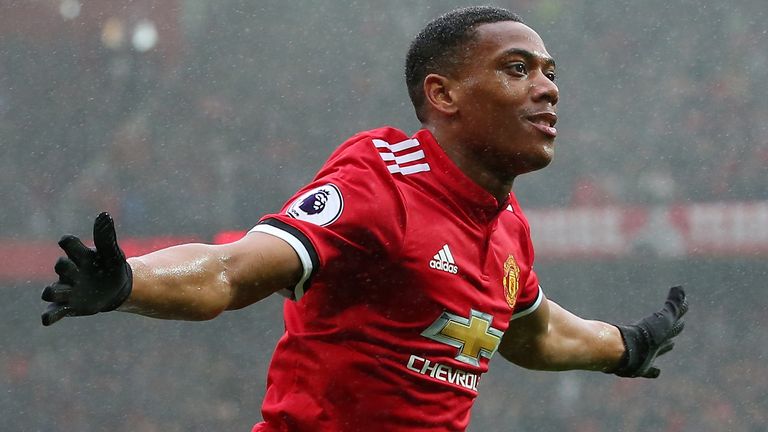 "If you ask United fans, they're emotional about how to play the game. They expect attack at all costs, they sing: 'Attack, attack, attack!' They want waves of attacks, sustained attacks. They don't expect you to drop off, retreat, they expect you, if you like, to almost die trying.
"My personal view is he has come in to win the league. He's got to win the league. The club hasn't won the league for a few years. I have to say they've scored 15 goals in five games at Old Trafford, and the games I've been to have been exciting, they've played well. Saturday was a really good performance; I actually thought it was a good game, a bit of a struggle, as big games should be.
"We tear strips out of defences constantly when they make mistakes - the Liverpool performance at Spurs recently we said was ridiculous - but actually this is really good defending to get this group of players, top players, to get back goal side, get into good defensive shape. It's a resilience, a toughness that United have now got. They're hard to beat, you very rarely see them exposed. That's a robustness, a spirit.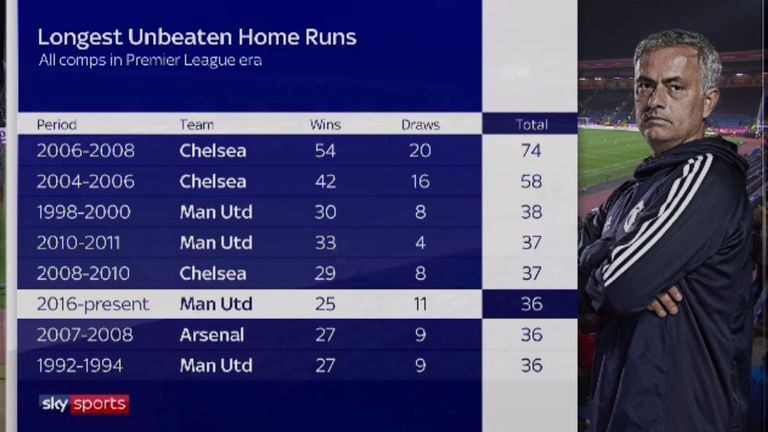 "It's not easy to get a group of players to do that for you, and Jose Mourinho has players who will run through brick walls for him. They have to do it his way, and then they're off on the counter-attack."
Mourinho like Mayweather
"Mauricio Pochettino and Jurgen Klopp have got wonderful reputations for being attacking coaches. But Mourinho is a little bit like [Floyd] Mayweather at times. Mayweather is called boring at times, where he uses defence as a weapon, let's people punch themselves out.
"Jurgen Klopp in that game a few weeks ago didn't feel he could fully go for it, because he felt: 'He's going to do me, I don't want to get done by a Mourinho masterclass.' And I think Tottenham lacked the belief to go for it on Saturday.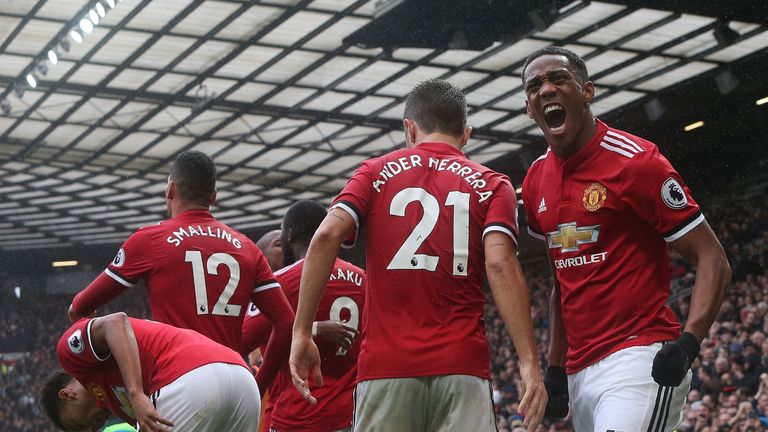 "I think he gets into [the coaches'] heads, and has them thinking: 'I can't get done on the counter-attack here, he'll do me'. And that's a great coach, to think he can have other coaches spoiling their tactics. So in some ways I think he does deserve more respect, his record is unbelievable."
If you are using skysports.com you can comment below to get involved in the debate, but please adhere to our House Rules. If you wish to report any comment, simply click on the down arrow next to the offending comment and click 'Report'.