In the latest Super 6 Class of '92 Diary, Gary Neville discusses Salford's title success, Manchester United making the FA Cup final, Arsene Wenger's future and Liverpool's Champions League chances.
Salford success, United progress
Unbelievably I wasn't at either game on Saturday as I'd agreed to do a speech in Birmingham, so it was actually somebody in the audience that told me Salford had been promoted, then I was back in time for the second half of the United game, so I enjoyed a nice glass of wine!
For United, is it a great season? No. But it is a good season because the momentum is still going as they have the opportunity to win the FA Cup and finish second, which would be progression.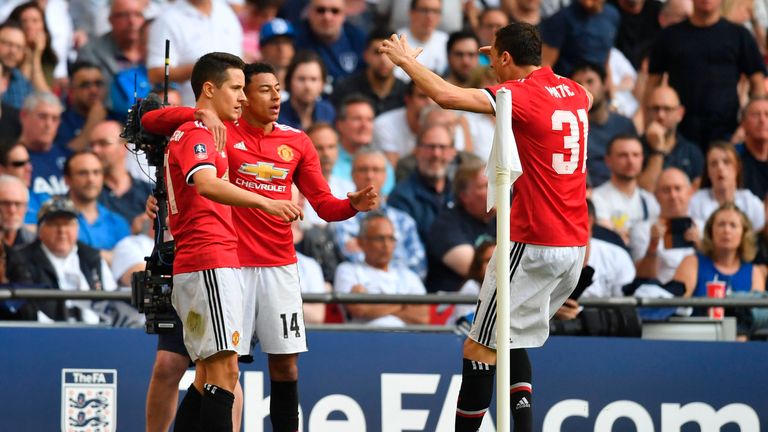 The importance of getting another medal round the necks of the players should not be underestimated in terms of keeping building and challenging Manchester City next season.
We also know we can't sit still with Salford, so the planning and recruitment for next season in the National League and for reaching the Sky Bet EFL has already started.
I didn't get the full drift that we'd lost but were still crowned champions because of Harrogate's defeat on Saturday until I was able to check my phone after my speech, but we're all delighted and proud of what the team have achieved.
Target EFL
We got what we wanted and three promotions in four seasons puts us ahead of schedule. The big vision was to make the Sky Bet EFL in six or seven seasons, so we now have time on our side to reach that objective.
It is critical you win the battles to sign the players you want and to do that you have to be ready to move early. The squad was built with two-year deals when we went professional, so we've been quite clever in that we don't need to change as much of our squad as most of our players have experience at this level.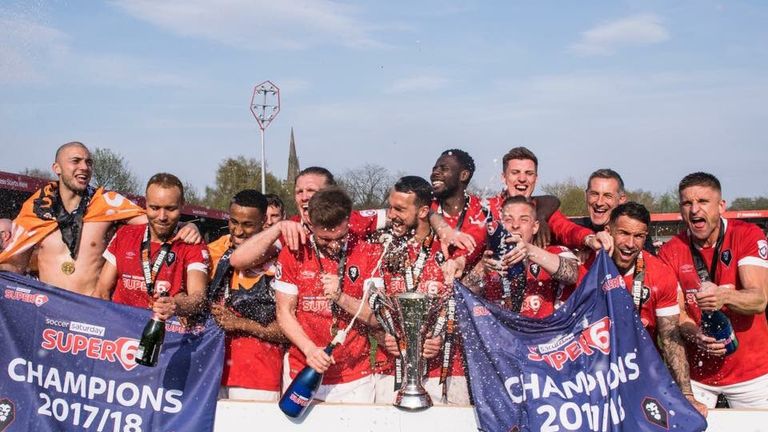 One thing that stays the same is that we always wanted to be a community team, with the same people in and around the club and it is absolutely critical that we build around the families who support us.
We're also committed to making it affordable and at £100 for a season ticket, with 23 home games, just over £4 per game will undoubtedly be the cheapest ticket in the National League next season.
Our approach has always been we sit down and assess what we need to do next. We always do a with-and-without-promotion plan, how the budget and recruitment look either way. We always do that in February, so we're already well ahead and nobody woke up on Monday morning with a sore head wondering what is required.
Style over substance?
I spoke about Diego Simeone as a candidate to replace Arsene Wenger in my podcast and the reaction I got on social media was that his style isn't the Arsenal way.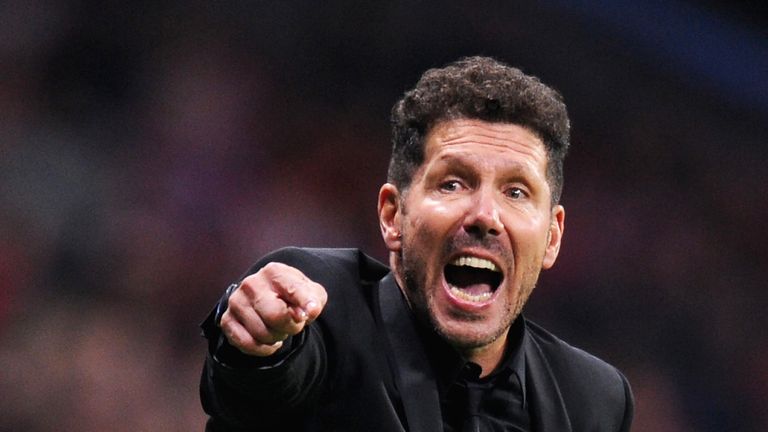 What I would say is Arsenal isn't defined by Arsene Wenger. The last 10 years have been very different to the previous 10 years and if Arsenal feel the football they have to play is the 'total football way' then perhaps they'll go for Luis Enrique, but Simeone is the outstanding candidate in terms of taking on rivals with bigger budgets.
I do think Wenger will stay in football as I don't see him as somebody who will sit back. He deserves an excellent role at a club, be it in their hierarchy or on the bench.
KDB like an artist
If I was still a voting member I would have personally given the PFA Player of Year to Manchester City's Kevin De Bruyne, although that's not because I believe it has to go to the league winners or that Mo Salah doesn't deserve it.
Salah has impressed more people in the game, that's a matter of fact. In a democracy the players who have played against him have voted for him. I can't disagree with giving it to Salah, who has achieved above and beyond of what we expected from him this season.
However, I would have edged to De Bruyne because his performances have been like artwork and, in terms of his assists and controlling football matches, he has just been magical to watch.
We heap praise on certain players and I have not got one negative word to say about him. The work he does off the ball is unbelievable, although I certainly wouldn't have enjoyed playing against Salah.
I'm going for Liverpool to win their first leg 2-1 in my Super 6 predictions, but I'll add that I also think they'll get knocked out over the two legs, with Roma a very different proposition and capable of frustrating Jurgen Klopp's attack.
Liverpool 2-1 Roma
Derby 1-2 Cardiff
Nottingham Forest 1-0 Barnsley
Bradford 2-0 MK Dons
Bristol Rovers 1-3 Wigan
Rochdale 1-1 Plymouth
Gary Neville was speaking to Sky Sports as part of Super 6's sponsorship of Salford City FC. When quoting please credit 'told the Super 6 Class of '92 diary'.