Gary Neville gives his verdict on the Premier League's current top four - Manchester City, Liverpool, Tottenham and Chelsea.
Man City are currently top of the Premier League table, leading Liverpool by two points with both sides winning this weekend. Chelsea suffered their first league defeat to Tottenham, who lead them by two points in third.
Speaking on the Gary Neville podcast - which you can download here - the former defender gives his views on how they are performing so far...
On Man City
Pep doesn't measure a game of football in the same way we do. 4-0, you're patting yourselves on the back in the dressing room after the game, but he sets a standard which is different to everyone else's. Sometimes I think he also wants to send a message to his players that when he sees a little complacency or things that aren't right, he'll stamp on it.
He won't allow a drop in standard in any way and it's been apparent this season that when they've won a league, there's been a big dip. Every single day until the end of the season, he will make sure that little bit of complacency doesn't creep in at any moment in any game.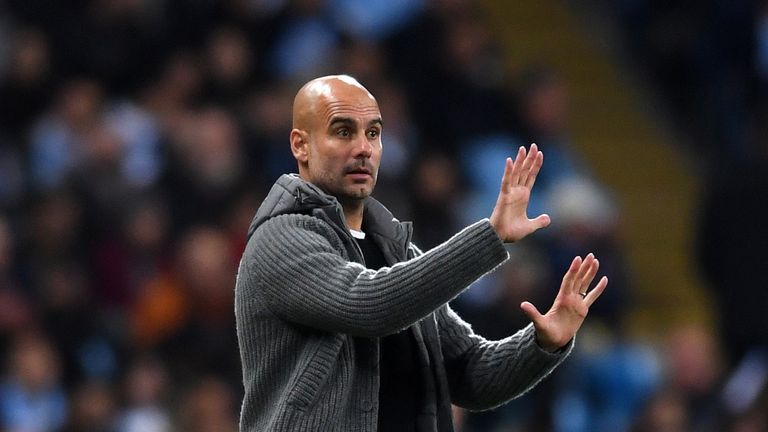 Back-to-back championships is what he's desperate for and what he needs, and what he thinks is right for teams he manages. He knows that will take them from a great achievement last season to a great side. That's what they're looking like at this moment in time.
He knows there are tougher tests to come where, if they do drop, they will get punished. But at the moment they look unbreakable. It looks like you can't touch them.
On Liverpool
Liverpool are hanging on in there, and they have just got to stay really close [to Man City]. There have been times when I was part of teams where we were chasing and hunting down. Stay on the shoulder, stay close - it unnerves teams when you don't go away and you think about expecting them to drop points.
There's that feeling that you're busting a gut - particularly when you're in front. I've had it the other way when we've been hunted down, where you expected a team to drop points somewhere and they didn't, and I expected us to be a few points in front and we're not.
Live Renault Super Sunday


I don't think it's the point of the season where Man City will feel that, but Liverpool have to go into February or March on the coat-tails of Man City. That is a difficult ask. Man City just amass points, goals and possession - everything is impressive.
On Chelsea and Tottenham
It was interesting watching Chelsea. They're a wonderful team to watch, Tottenham, when it happens like that for them. When you have Harry Kane as a focal point, and then you have those players - Dele Alli, Christian Eriksen and Heung-Min Son around them - you haven't got a clue where they're going to turn up next. The energy in the team, the runs forward, it just knits.
For Chelsea, even though they weren't anywhere near their best, they came up against a Tottenham team who were at it. We know the rivalry between those two is big and there wasn't a lot of love lost.
I watched Chelsea at West Ham for the first time a few weeks ago and I didn't get the feeling I was watching a team who were about to challenge for the title. I got the feeling I was watching a team that was better than last year, playing a good style of football, but not at Liverpool or Man City's level. They're doing a good job and what I saw about Liverpool at Stamford Bridge, I thought Liverpool were better.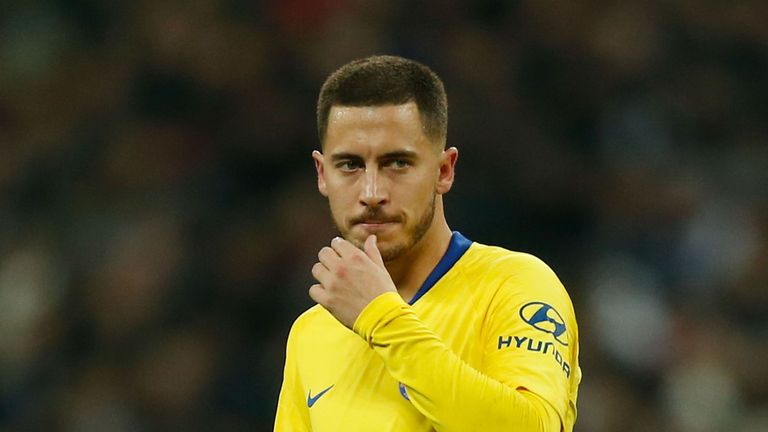 When Man Utd played at Stamford Bridge, there were signs and at West Ham away plus last night, there are a few examples that Chelsea aren't quite at a Premier League title-winning level. But no-one expected that of them, and where they are at the moment, a top-four finish would be good for them.
It's a challenge for Maurizio Sarri and it's a challenge for Chelsea. People won't let Jorginho have 1,000 passes a match, they will get players in and around him. Once you disrupt the rhythm of a team that relies on rhythm, you've broken them.