Achieving Champions League football would represent a successful season for new Manchester United coach Louis van Gaal in the opinion of Sky Sports pundit Gary Neville.
United lost 1-0 to Southampton at Old Trafford on Sunday afternoon, their first league reverse at home to the Saints for 27 years, and a result that saw the Red Devils slip below their opponents into fourth place in the Premier League.
However, despite Van Gaal claiming after the match that the south coast club were "lucky" to come away with all three points, United still failed to have a single shot on target throughout the match, despite enjoying 60 per cent of possession.
And the former United captain believes that after the turmoil of last season under previous manager David Moyes, simply achieving a top-four finish this season would be an improvement for his old side.
But intriguingly, after 21 league matches in charge, both men have collected the same amount of points (37), although the Dutchman has lost two fewer games than his counterpart, while United are also currently three places higher in the table.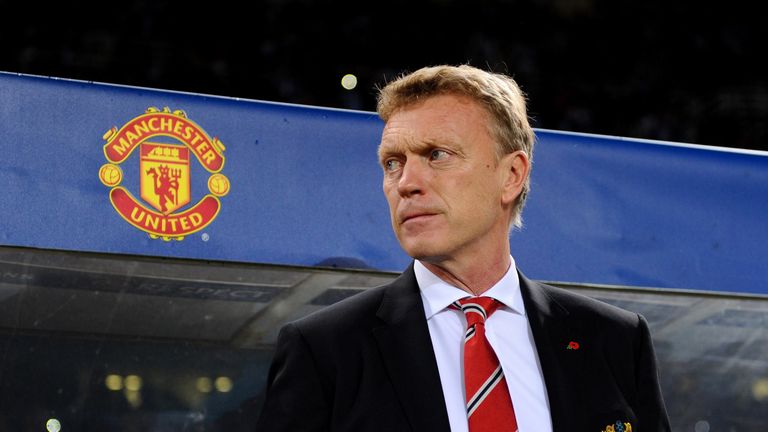 "At this point under Moyes they were in seventh, and this time they are fourth at the moment," said Neville on Super Sunday after watching United suffer their first-ever home defeat to the south coast club in the Premier League.
"So all United have to do this season to achieve success - and it seems like a crazy statement considering they won the league two years ago – is get Champions League football.
"It is a stepping-stone season. From where they were last season, which was a terrible season, this season to get in the Champions League would be a step in the right direction. Then they can build from that."
The former United defender was quick to point out though that there are still improvements needed in attack for the club to achieve that aim of returning to Europe's premier club competition come May.
"But at this moment, I think that Van Gaal in press conferences is talking about getting a better level of performance," Neville added. "And we are not seeing that yet.
"I think today the build-up play generally from the back was pretty good. And I think the defending was pretty good from United. But that creativity, intensity, speed of play and change of pace in attacks is not there.
"And that is the bit I think he will be searching for and hoping he will get."
Sky Sports subscribers can log in to watch extended highlights of Manchester United's surprise defeat against Southampton here