Sky Sports pundit Jamie Carragher has questioned whether goalkeeper Loris Karius is good enough to play for Liverpool after the German made another error against West Ham United on Sunday.
Karius was unable to keep out Dimitri Payet's first-half free kick at Anfield as Liverpool dropped more points in their bid to keep pace with leaders Chelsea at the top of the Premier League by only drawing 2-2 with the struggling Hammers.
This latest mistake comes hot on the heels of another gaffe late on at Bournemouth last weekend that cost his side a point at the Vitality Stadium, with the former Liverpool captain advising Karius to concentrate more on his goalkeeping than responding to his critics.
"The 'keeper got criticism last week and has come out and had a pop at Gary Neville and mentioned me and my advice would be: 'Shut up and just do your job,'" he said.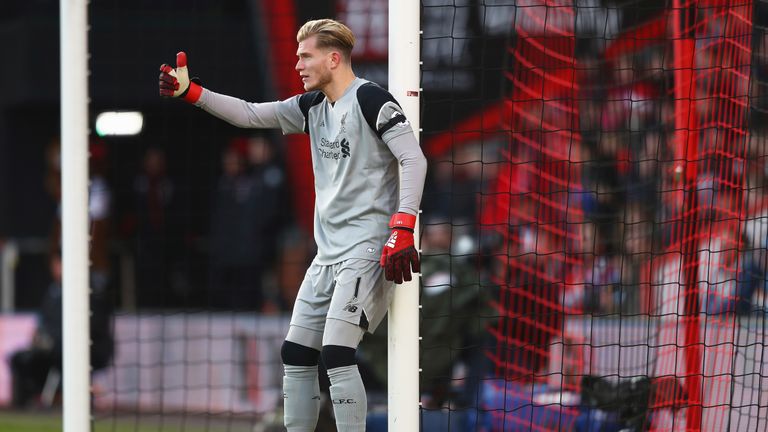 "And doing your job and answering your critics would be saving that [Payet's free kick]. That is not difficult, I think the positioning is fine, he gets across and reads it well and he is there.
"And his wrists, again like the first goal at Bournemouth, are not strong enough. It is not even in the corner and Payet has not even hit it that hard.
"I have bigger problems with goals like that than mistakes, because mistakes happen, a 'keeper will drop one or do something stupid, every 'keeper does that.
"That to me, you look at goals like that and think: 'It should not go in, is the 'keeper good enough?'"
Carragher was also critical of Karius' part in West Ham's second goal, scored by Michail Antonio six minutes before half-time to give the visitors a 2-1 lead.
Initially there appeared little danger as a long ball was played over the top, with Liverpool centre-back Joel Matip seemingly there to deal with the threat.
However, the Cameroon international got his feet in a tangle, allowing Antonio a sight of goal, which the forward took after Karius went to ground too easily.
"The 'keeper is doing the hokey cokey, he does not know if he is coming or going and then he completely freezes," Carragher said.
"And his confidence is obviously all over the place and as he comes out, it is that panic, what do I do, do I stay or do I come? And you get in no-man's land."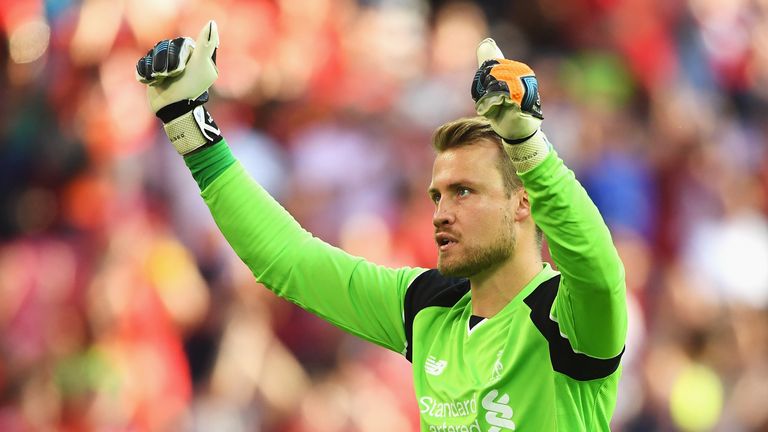 As a result, Carragher says Liverpool manager Jurgen Klopp must now decide whether to retain faith with Karius, or replace him with back-up 'keeper Simon Mignolet.
And if it were up to the former Liverpool and England international defender, he would bring back the Belgium international, starting against Middlesbrough at the Riverside on Wednesday night.
"The big decision now for Jurgen Klopp is, does he stick with the 'keeper or change to Mignolet?
"I have been critical of Mignolet over the two or three years he has been here, but this season Mignolet was doing okay and he changed him.
"Now I am not having a go at Jurgen Klopp for that, because if you buy a 'keeper, it is a big thing to buy a 'keeper, it is not one plays one week, one plays the other. He is your No 1.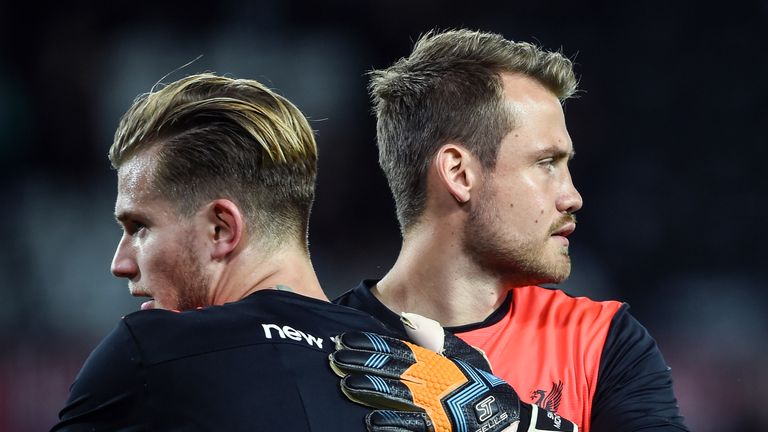 The big decision now for Jurgen Klopp is, does he stick with the Loris Karius or change to Simon Mignolet
"But when he has been asked two questions, he has had nothing else to do, and the answers are not there again.
"Now you have Middlesbrough away on Wednesday and then the derby on Monday and Liverpool are going through a tricky spell. Jurgen Klopp may feel it will kill the lad's confidence, but at this moment he is killing the team on the pitch in terms of not getting the points.
"Liverpool should have another five points and so the big decision now for the manager is whether to bring Mignolet back, or does he stick with Karius? And right now, I would change to Mignolet."