Jamie Carragher described West Ham's application in the final few minutes at Crystal Palace as a "shambles", and fears they could go down this season.
Slaven Bilic's side are just a point above the drop zone following their 2-2 draw with bottom side Crystal Palace on Saturday, despite being 2-0 up at half-time.
On Monday Night Football, Carragher went on to analyse the final few minutes at Selhurst Park, where West Ham twice lost the ball deep inside Palace's half, with the second time resulting in Wilfried Zaha's last-gasp equaliser.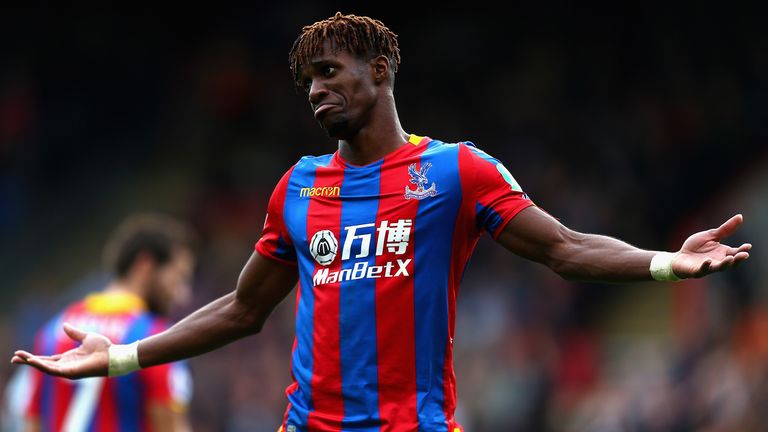 "There are a lot of teams down the bottom of the league you could make a case for survival. I'm struggling with West Ham.
"It's a shambles. Six players ahead of the ball, again, the same situation, and there is four versus two at the back post. That is a disgrace that you find yourself in that situation. It will have felt like a defeat.
"West Ham are getting a little bit too close to comfort to the teams we've slaughtered over the years. Your Sunderlands, your QPRs. We watched them, and it was really poor against Brighton, their application, and then you see that, in the last minute, you're fighting for your lives against another rivals, it's more than three points, and you've got people bombing forward to get a goal and then jogging back.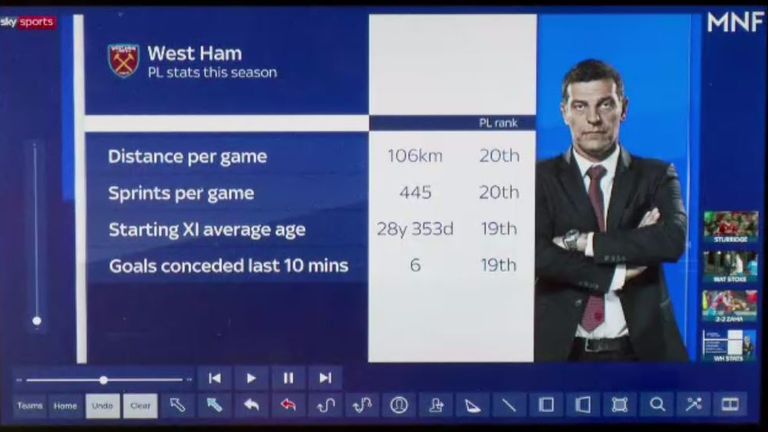 "They're the team I would massively worry about in terms of relegation, because it doesn't seem like there's much there.
"It looks a bit of a shambles behind the scenes at times for me. It just seems like a lot of players just thrown together without any real thought."
Gary Neville echoed Carragher's words on MNF, saying the failure of certain West Ham players in those final stages reminds him of previous relegated Premier League sides.
"When we see this, you point back to those teams, Sunderland, QPR, Aston Villa. They make you sick to the pit of your stomach, because it's a privilege to play football, and the idea that you jog back, you don't run back at 2-1 up.
"The manager is fighting for his life, the fans are all there to run. It's unbelievable. That's where you become really critical and you feel like it's a let down."