Football Expert & Columnist
Jamie Carragher questions Liverpool substitutions
Last Updated: 03/03/19 8:35pm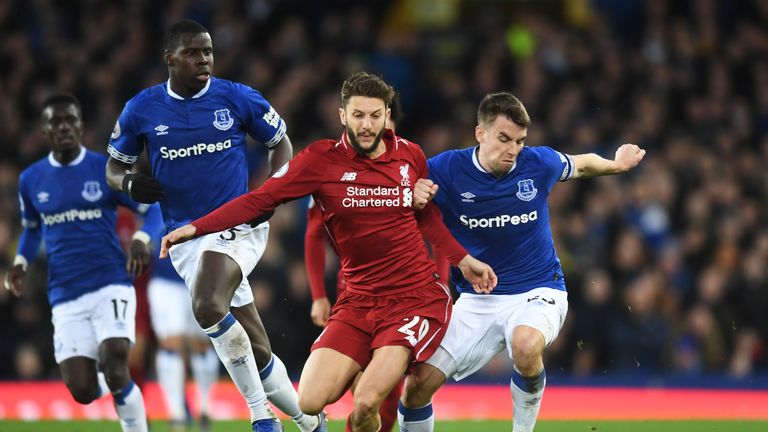 Jamie Carragher has questioned whether Jurgen Klopp could have been more positive with his substitutions after Liverpool were held to a 0-0 draw by Everton at Goodison Park.
Needing a win to return to the top of the Premier League table, Klopp brought on Roberto Firmino, James Milner and Adam Lallana in the second half but did not deviate from his 4-3-3 formation.
Carragher suggested that Klopp might have been better served by trying to bring on a more creative player in midfield.
"Yes, in terms of the make-up of the midfield," he told Sky Sports when asked if Liverpool have a problem. "But it's not just a problem now, I think that was even a problem if you go back to the end of last season.
"They lost Coutinho last January and they never replaced him. They tried to replace him with someone from Lyon (Nabil Fekir) in the summer but they couldn't get him, there wasn't three or four different options.
"So it's not just a case of right now, in the summer, even if Liverpool win the league, it is still a position I think they will try and fill because it's not just a case of one player going in there and being the best player. They don't even really have that type of player off the bench.
"But when you're talking about that being a problem, I don't think there should be massive panic for Liverpool after today or this week's games because they don't look like conceding a goal - that's back. It was there in the first half of the season and that is now five clean sheets on the bounce.
"The thing I go back to - we know about the midfield. I do look at the changes from the bench, I don't think they were great last week at Old Trafford, the first substitution when Daniel Sturridge came on.
"Then today I was looking at the substitutions and thinking 'bring Roberto Firmino on, try and get someone behind Everton's midfield' and he stayed with the three in midfield.
"If you're bringing Firmino on, play him as a No 10 and play two central midfield players so instead of having three midfield players that Everton's midfielders can see in front of them, put one in behind them.
"Even when Adam Lallana came on, he didn't come on as one of the midfield three, he came on as one of the front three. Now maybe Klopp thinks at that stage that it isn't a bad point.
"Liverpool have only lost one game this season, I played in a season when we only lost two games and never won the league. It doesn't matter how many games you lose, it's points that you drop and these points at the moment are proving vital.
"You just look and think 'could they have been more proactive in the substitutions that they make?' We'll only know that at the end of the season."