Jamie Carragher is concerned that Liverpool's new-look back four have failed to function effectively in the opening games of the season.
Brendan Rodgers spent £20million on Southampton centre-half Dejan Lovren and also signed Alberto Moreno from Sevilla this summer, but the duo struggled in the 3-1 defeat at Manchester City on Monday night.
Carragher believes Lovren needs to justify his transfer fee and step up in high-profile matches, but said his positional play let him down several times at the Etihad Stadium, just as it did in the home win over Southampton last week.
"He didn't play well," said the former Liverpool centre-half on Monday Night Football.
"The whole back four never really functioned well and there were problems down that side with Moreno coming in for his first game. He has had a difficult night with Moreno on that side.
"Is it a one-off tonight in terms of the positions they've taken up or is it something that Lovren does a lot? They have got to come over and fill the space.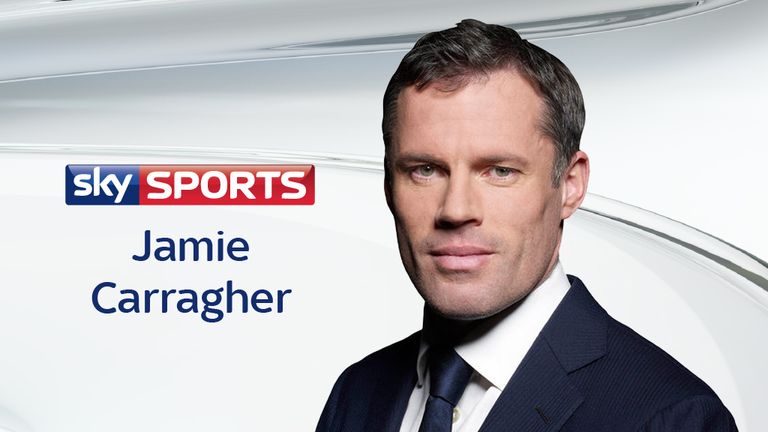 You don't want to go to your rivals early on and get a good beating, which it was tonight. It was 3-1, but it could have been 4-1 or 5-1.
"We saw it with the Southampton goal last week and it's got to change - and change very quickly. Last week, when Lovren moved, Martin Skrtel never moved his position and there was a big space.
"That happened all night tonight. It wasn't so much in the central areas, it was more between the centre-back and the left-back.
"It's basic back-four work and it's something that Liverpool are going to have to work on because if it happens a lot in this league, you're going to get punished."
Carragher is concerned that many of the defensive issues that cost Liverpool in the title race last season have not been rectified – and it could cost them a Champions League spot this term.
He added: "Liverpool were so close to Man City last year and you don't want to go to your rivals early on and get a good beating, which it was tonight. It was 3-1, but it could have been 4-1 or 5-1.
"There were problems that we spoke about a lot that last season that cost Liverpool the title in the end. After two games, they have already conceded four goals and it's something they are going to have to rectify.
"People are saying they're not in for the title. I still think they're one of the best sides in the league, but they can't continue conceding goals like that.
"They're going to have extra games and there's no Suarez as well. The top four is going to be a fight for them as well this season."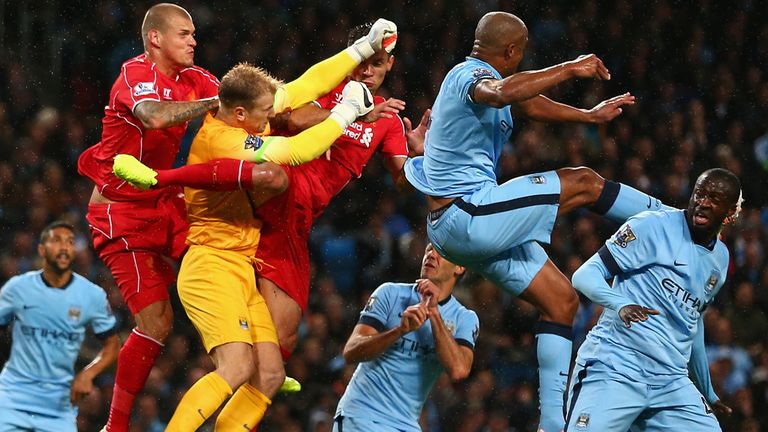 Fellow Sky Sports pundit Gary Neville agreed that Liverpool have problems defensively and that the new players need to get used to playing together.
But he said the issues can be easily resolved on the training pitch in the coming weeks.
"Liverpool never really had the tightness of Manchester City's back four," Neville said.
"It's down to training and I suppose you could argue that City's back four have played together for six months and Brendan Rodgers has got a new back four.
"It's obvious and it's a good thing for Liverpool that the problems are there and you can see them. Tonight, generally the problems were between Moreno and Lovren.
"Last week, you saw space develop between Skrtel and Lovren. These are things that are very easily rectified by video work, work on the training pitch and getting used to each other."