Football Expert and Columnist
Jamie Carragher: Bullied Liverpool must improve defence for Real Madrid clash
'I couldn't think of a Liverpool player who performed well against QPR'
Last Updated: 20/10/14 7:46am
Liverpool can't afford a repeat of their "awful" set-piece defending against QPR in Wednesday's Champions League clash with Real Madrid, says Jamie Carragher.
Brendan Rodgers' side led 1-0 going into the final minutes and ran out 3-2 winners after a thrilling finale that featured four goals in eight minutes.
Eduardo Vargas (87, 90) twice got QPR on level terms after Richard Dunne's 67th minute own goal and a low, deflected Philippe Coutinho drive (90) had given Liverpool the advantage.
The home side was left empty-handed, however, after Steven Caulker found his own net in the fourth minute of added time.
"Liverpool were awful," Carragher reflected. "Even when they were winning 1-0 I was thinking 'who is going to be man of the match? Who has done well?'
"I couldn't think of a Liverpool player who performed well. I thought Simon Mignolet made a couple of very good saves but he's also conceded a couple of goals; he could have done better with the last one.
"I can't think of a single Liverpool player who can be really pleased with his performance. They were very poor and as Stevie [Gerrard] said afterwards, they were very lucky.
"But at times you get that in a season; the flipside to that is you can play well and be unlucky.
"The problem is that Liverpool have probably only played well in one game this season and that's the big worry.
"In the first half Liverpool looked like QPR have performed in away games – there was a lack of intensity.  They were bullied – they couldn't cope with an old-fashioned 4-4-2."
Bullied
Carragher was scathing of the way Liverpool allowed Vargas to score his first goal in English football and criticised his former team's inability to contest set-pieces.
"There was a lack of intensity in their defending for QPR's first goal – but that's nothing new," he said. "We can talk about leadership as well.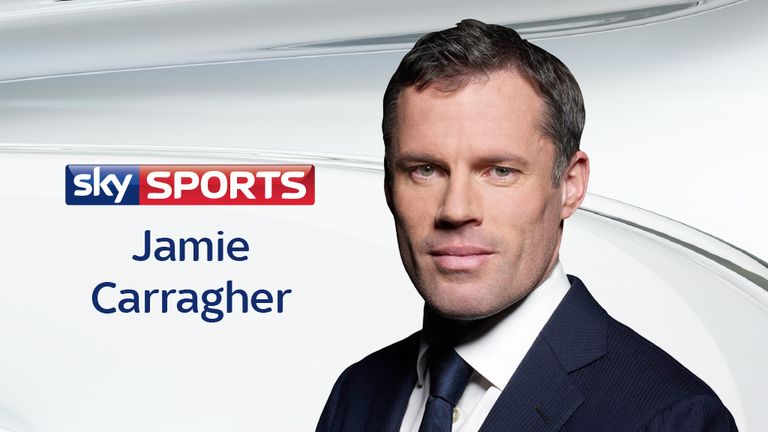 Liverpool must be the worst side in the league at defending set pieces this season.
Jamie Carragher
"The free-kick they gave away, they gave away on the half-way line. Dejan Lovren didn't win the header; the ball came in between Martin Skrtel and Glen Johnson. No-one was attacking the ball in the box.
"That's normal defending in the Premier League – you've got to deal with that 30-40 times in the game and Liverpool were awful at that.
"Bobby Zamora bullied them – I thought he was the best player on the pitch. Vargas came on and made a massive difference as well. But Liverpool's defending is a massive problem and it has been for a long time.
"After going 2-1 up they were defending on the edge of their box straight from the kick off and they didn't deal with it again.
"To allow someone to be straight on top of you straight from the kick-off is poor. Why not look at it the other way and press straight from the start?
"There was no organisation at the corner – I don't know who was supposed to be at the near post - and Vargas gets the touch.
"Liverpool must be the worst side in the league at defending set pieces this season when you look at how many goals they've conceded. Liverpool have won, ok, but they are still weak defensively.
"With Real Madrid on Wednesday – I wonder what Carlo Ancelotti and Cristiano Ronaldo are thinking watching!"
Intensity
Harry Redknapp described the result as "totally unfair" and Carragher admitted that he had some sympathy with the QPR manager's view.
"This is a massive blow for them. How they react to it will be important.
"But at least watching QPR there was something to hang your hat on – there was a bit of intensity, a bit of life; the selectors were getting up because of the way they played.
"QPR are bottom of the league now and they've got to perform like that all the time so that teams go there thinking 'we've got a tough game today'.
"That was one of the hardest games that Skrtel and Lovren will have throughout the season agaist Zamora. The problem is Zamora can't last.
"He's had to come off in the second half and can he play every week? QPR are short of attacking options but if they perform like that with a tight back four and a tight midfield four and play direct they can make it awkward for teams."
Watch Liverpool take on Real Madrid in the Champions League live on Sky Sports 5 this Wednesday from 6pm.