In his weekly column, Jamie Carragher has his say on the main talking points ahead of a Super Sunday double at the Emirates and St Mary's.


The former Liverpool and England defender talks Arsenal new boy Gabriel Paulista, Aston Villa's struggles and Swansea's striker worries ahead of the weekend's live action.
He also has his say on Arsenal and Southampton's top-four chances...
How important was it for Arsene Wenger to recruit a defender - and will we see Gabriel Paulista go straight into the Arsenal side?
There's no doubt Arsenal have been lacking a centre-back since Thomas Vermaelen left for Barcelona.
They've had to play Mathieu Debuchy, Calum Chambers - whom I think will end up playing in that position - and even Nacho Monreal there - full-backs playing as centre-backs.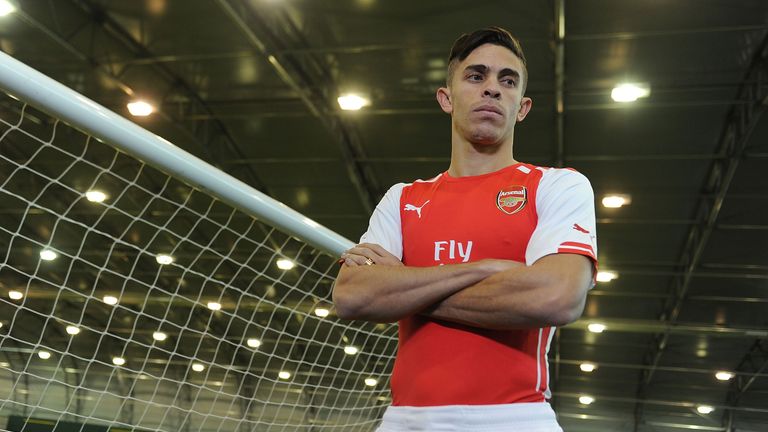 Has Gabriel come in to replace Per Mertesacker or Laurent Koscielny right away or will he take a back seat for the next few months, act as cover and then really put pressure on those two next season?
Villarreal have a good defensive record in La Liga but I think he will be an understudy to start with - unless someone gets injured and he plays fantastically well. 
I actually think Koscielny and Mertesacker are quite good together but if Arsenal want to push on in the Champions League and win the title in the next couple of years, they need outstanding centre-backs, not just good ones. Time will tell whether Gabriel is that man.
Francis Coquelin took the plaudits for his display in the Gunners' 2-0 win against Manchester City. Could he be the answer in that holding midfield role or does Wenger still need to strengthen?
Coquelin played really well against Manchester City.
But if we're talking about Arsenal getting to where they want to be, they still have address that position in the summer, no question.
Arsene Wenger and Aaron Ramsey maintain that Arsenal are in the title race - can they mount a late challenge to Chelsea and Manchester City?
They get asked that question - but they're not going to say they've got no chance, it's not what Arsenal fans want to hear.
Wenger and his players have to be diplomatic but I think privately they'd know they're not really in the title race, they're in a race for the top four again.
I think they'll make it. You look at the attacking talent they've got, as well as the injured players coming back. I'm pretty confident Arsenal will get there.
Aston Villa head to the Emirates without a Premier League win in seven games but Fabian Delph's new deal has given them a boost. How important was it for Villa to secure his services long-term?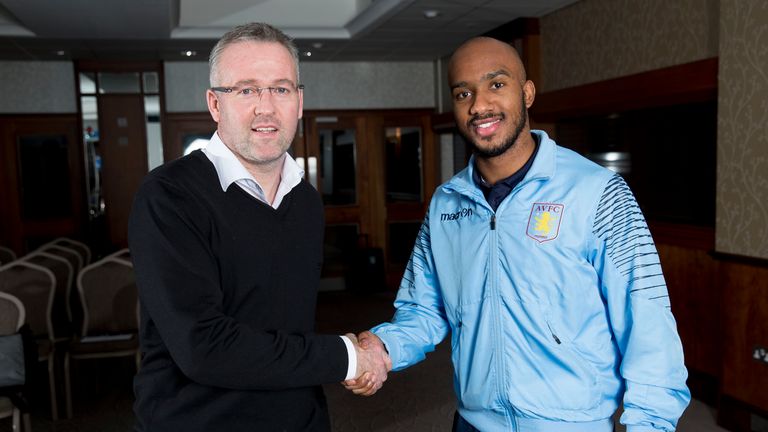 Delph staying put is massive news for Villa. 
He could have left on a free at the end of the season but even if he'd have played on until the summer, knowing that one of their best players was leaving would have put everyone on a massive downer. To see he's signed a new contract gives everyone a massive lift. 
Paul Lambert has come under pressure after a run of results that has left Villa just three points above the relegation zone. How fearful are you for them?
The results of late and the lack of goals are really worrying.
When you thought they might get dragged into that relegation battle, they've always managed to keep their heads above water and produce some big results - remember when they beat Chelsea back in March of last season? 
They're going to have to do that again.
I do fear for Villa. They're the sort of club you associate with being around the top six, top eight. They've got a fantastic stadium - everything about them smacks 'big club'-  but in terms of investment and the players that they've brought in, it just hasn't worked.
The lack of goals is astonishing when you think about some of the players they've got there. It's just not good enough for a club of that size and strength. Unfortunately, I can't see them getting a result on Sunday.
Southampton host Swansea hoping to hold onto third spot in the Premier League. Are they the real deal for a Champions League place?
I still think Southampton will just miss out but I thought that a couple of months ago and they've proved me wrong because they're still up there.
It's a fantastic story, considering what happened over the summer, and a fantastic job done not just by Ronald Koeman but by the people above him like (executive director) Les Reed, as well as the players who've helped the recruits integrate so well.
It would be great for the Premier League if someone new did get into that top four - it'd prove that it can be done - but though I'd love to see them do, I think they might just dip out.
Why have they done so well? Their organisation stands out for me; they're very difficult to break down and if you're not having a great game going forward - your strikers not scoring, attackers not getting on the ball - you've always got a chance if that structure and organisation is right.


You very rarely see them losing games heavily. They're always in the game and if they get the first goal, they're difficult to break down.
How do Swansea lift themselves after Wilfried Bony's departure? And can Bafetimbi Gomis fill the void?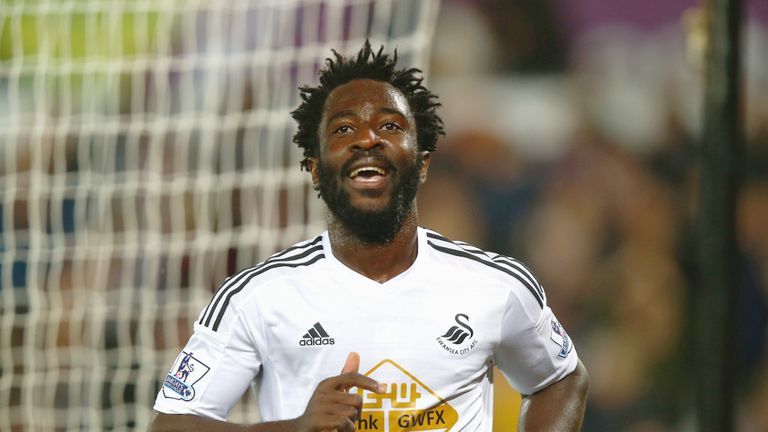 I think it'll be difficult for Swansea. Bony's gone and it's important for them to get a result in the next few weeks Psychologically, when you're on a bad run and your best player's left, it can affect people. A result would give everyone a huge lift.
Think Newcastle last season; they had a very good first half of the season and then, after Yohan Cabaye left, they seemed to fall away. Swansea have to try and make sure that doesn't happen.
Gomis has to come to the fore and try to provide some goals. This is his chance. He's done well at Lyon but now he's got to show he can do it in the Premier League. He's on trial until the end of the season.
Watch Arsenal v Aston Villa and then Southampton v Swansea on Super Sunday from 1pm on Sky Sports 1HD.