Jamie Carragher has his say on the Manchester derby - including why Robin van Persie and Angel di Maria won't start the game for United...
Robin van Persie looks to be fit for the derby, but can he fit into Louis van Gaal's XI?
I don't think he'll start in the Manchester derby. United look like they have got a settled system with Wayne Rooney at the top of the pitch now. Rooney has got the shirt, even though Van Persie has a great relationship with Van Gaal.
On the back of the World Cup it took Van Persie a while for him to get going and get back in the team, and I think it has been difficult for him this season and last season with injury. He suffered a lot at Arsenal with injuries, but his first season at United seemed to be without trouble. It hasn't been the same since. If Van Gaal just wants to play with one striker it would be Wayne Rooney, so Van Persie will have to wait his turn.
Angel Di Maria made a brief but impressive cameo against Aston Villa… does he deserve a starting place now?
I don't think he'll start either. Van Gaal shows that when he picks a team and wins he picks the same team again. I expected Di Maria to come back in against Liverpool, but they kept Juan Mata and he got the two goals.
I think the form United are in at the moment he will keep the same team - he seems that type of coach. He has said that big personalities or the cost of a player does not matter, and at the moment the team is playing well, and I'm sure he'll stick with it.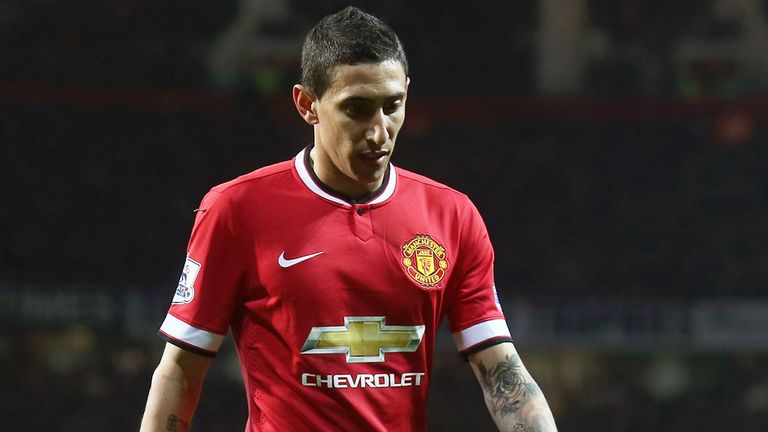 Is Yaya Toure a spent force for Manchester City, or has he got much more to give?
He's certainly not a spent force. We judge Yaya on what he has done before. This season isn't what he has done before but it certainly isn't a bad one either. He was once maybe the best player in the league, certainly the best midfield player. You still see it in him going forward - his goal on Monday at Crystal Palace is proof he can score a goal like that with his weak foot.
His goal record for a central midfield player is still up there with the best in the country. I think the question mark over Toure is his defensive work and how much extra work the fella next to him has to do when he is on the pitch. But I think he is still one of the top midfield players in the Premier League.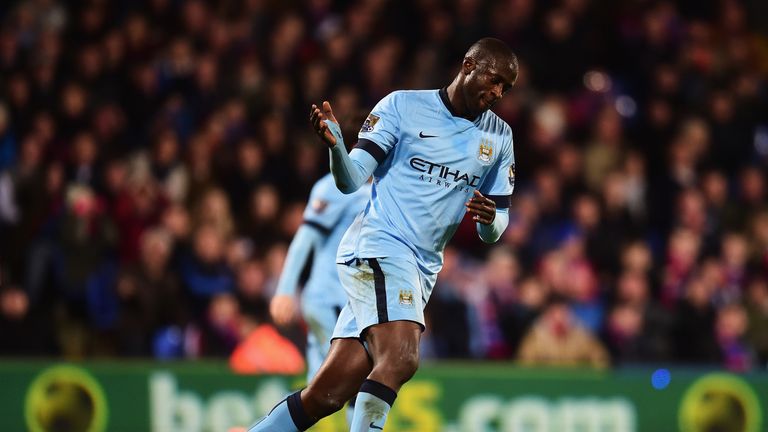 You have played in plenty of Merseyside derbies, but is the Manchester equivalent now a bigger rivalry?
I've always put the Merseyside derby ahead of the Manchester derby - a lot of the time Manchester City were a yo-yo club.
But there's no doubt that at this moment in time the Manchester derby is above the Merseyside derby, purely because of the fact that both teams are competing for trophies. That puts the edge on it.
Talking historically and traditionally, what is the biggest derby or who has had the most derby games? The Merseyside derby, of course. But in terms of right now you would have to say the Manchester derby edges it. It's not just a derby game – perhaps not particularly in this fixture or this year – but over the last three or four years it has been the biggest derby because both teams are challenging for trophies. They are still are more than just bragging rights.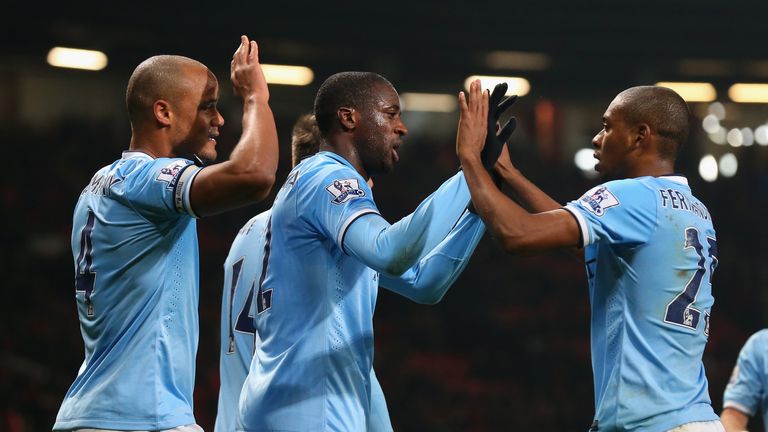 Perhaps no trophies to play for, but United could pip Manchester City in the Premier League table... is that the incentive?
It's a huge game. If you had told United at the start of the season they would finish above City they would have been delighted. Realistically, the United fans and club would not have expected to win the title this year.
City have won the last four derby games, so they certainly have had the better of it. I think they were slightly fortunate in the first game this season that Chris Smalling got sent off early after United had made a good start. But I think the way United and City are playing at the moment, and United being at home, the Reds are slight favourites. And it has been a while since they have gone into a derby game with that tag.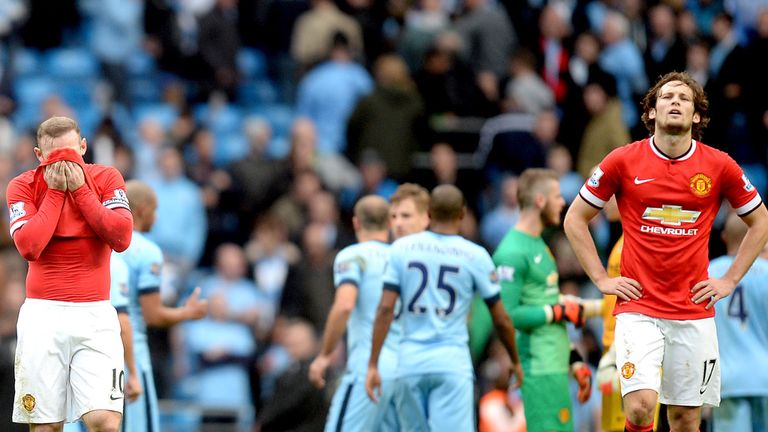 Watch the Manchester derby for £6.99 on NOW TV with a Sky Sports Day Pass. No contract