In his latest column, Sky Sports pundit Jamie Carragher previews Liverpool's Monday Night Football clash with Arsenal, and assesses both sides' start to the Premier League season.
The former Liverpool and England centre-back believes the time has come for Philippe Coutinho to replicate his impressive form at Anfield against the league's biggest clubs away from home.
The Gunners put Liverpool to the sword in the corresponding fixture last season, denting the Reds' top-four hopes with a 4-1 victory, and Carra believes the Brazilian must perform if Liverpool are to win at the Emirates Stadium...
How impressed have you been with Philippe Coutinho's start to the season?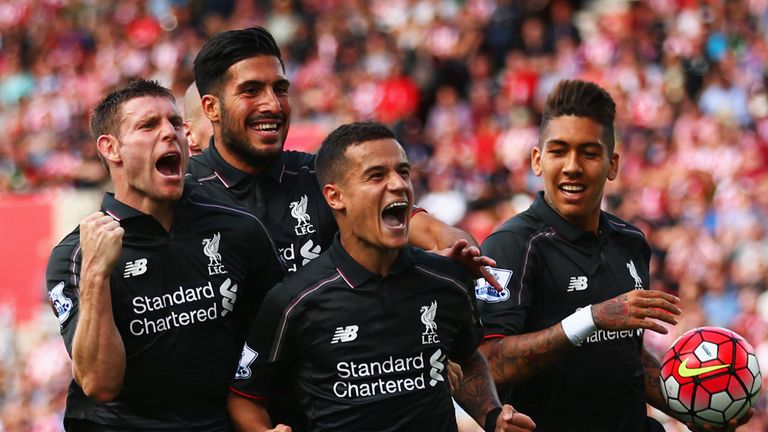 CARRA SAYS: He is brilliant and he has carried on from last season. He was Liverpool's player of the season last year and he scored a wonder goal at Stoke and was the best player on the pitch against Bournemouth.
Probably the next step for Philippe Coutinho is to put in a few performances especially away from home against the really big teams.
I think he's good at home especially the last couple of years against Man City, you think of the wonder goals he's scored in those games, he scored against Arsenal at home last season as well, but I think the next step for Coutinho is to start really producing in really big away games.
He's Liverpool's best player at the moment and if you want to do well in the big games away from home you need your best players to perform so I think if Liverpool are going to get a result on Monday they really need Philippe Coutinho to perform.
Liverpool have a 100 per cent record so far this season, how do you rate their start and can they extend that run at the Emirates?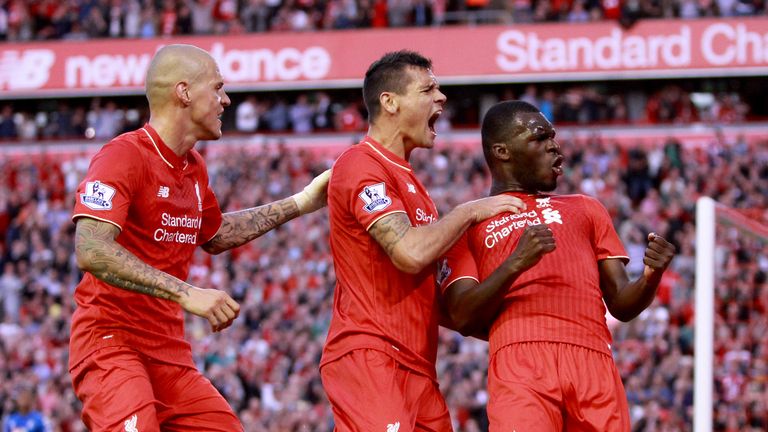 CARRA SAYS: It has been the perfect start for Liverpool points-wise. Performance-wise there is still a lot more to come. From the end of last season there was a lot of eyes on Liverpool, so to get six points out of six I think is a great start for them.
Stoke away was a difficult game first game considering what happened last season,  and it proved to be a massive test which they came through.
On Monday they are coming up against one of the title challengers - I would call Liverpool a top-four challenger and Arsenal a title challenger this year - away from home now, so this is the first real big test really.
But the fact that Liverpool have six points on the board means it's not the end of the world if they don't win, and I think a point would be a very good result. Those six points take the pressure off slightly.
Liverpool were beaten heavily against Arsenal last year, how do you expect them to set up against Arsenal?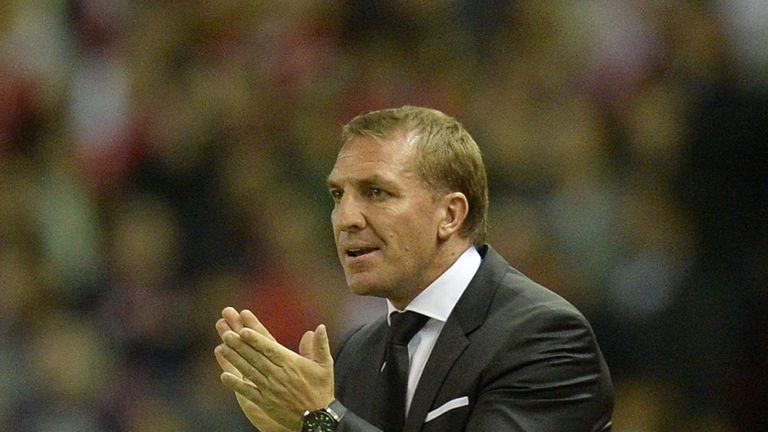 CARRA SAYS: I don't think Brendan Rodgers is the type of manager who would go anywhere for a draw. He plays the game on the front foot and always likes to be positive, but I think in the back of his mind will be that result from the back end of last season when Liverpool were very open and tried to play football out from the back and continually lost the ball.
I think we might see Liverpool play as they did at Stoke early on, using Benteke a lot more from the defenders and the goalkeeper to try and alleviate that problem. Arsenal pressed them really well and ran out 4-1 winners and it is imperative Liverpool don't make the same mistake again.
Christian Benteke scored his first goal in a Liverpool shirt against Bournemouth on Monday, how well has he started at Anfield?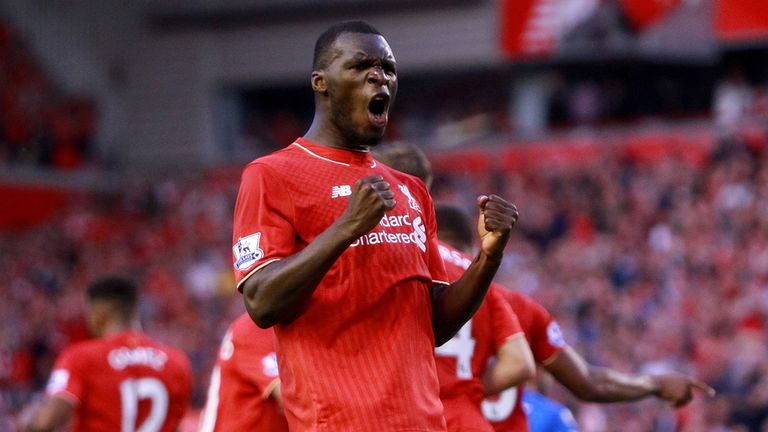 CARRA SAYS: He has got off the mark which is fantastic for any striker coming in for big money at any club. I think he is still getting used to Liverpool and Liverpool are getting used to him. I don't think he has had the service he would quite like in those first two games.
I think hopefully that will come in the coming months when they get used to Benteke's play but I think when they have used him he has been very neat and tidy in possession and always held the ball up well.
He has got the goal now but now we need to see a lot more from him. That's not about Benteke that's more about Liverpool's attacking players getting better and the team playing better and using him a lot more and using his qualities more.
Arsenal have a win and a loss from their opening two games, how do you think they have started?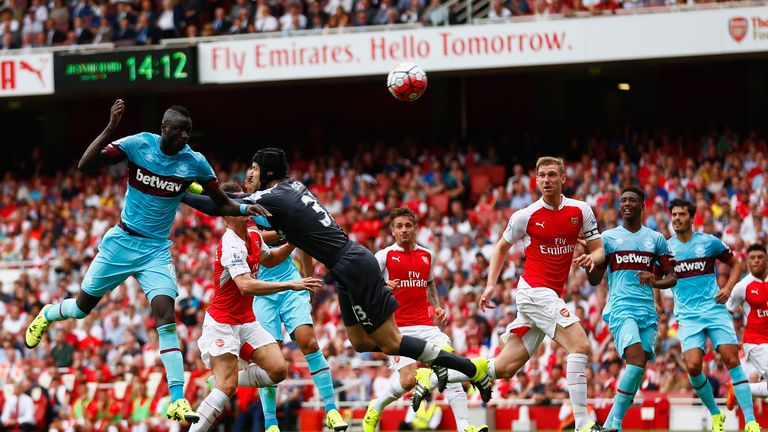 CARRA SAYS: The West Ham game was a massive shock for everyone, not just for Arsenal but the league really. I thought Arsenal played very well at Crystal Palace, it is a very difficult place to go, and I thought they were very impressive.
Arsenal will have a very strong season. I said at the start of the season they would be Chelsea's strongest challengers, obviously City have started very fantastically well as well, but I certainly see Arsenal contesting the title this year and not just the top-four positions.
I think that's the next step for them, to have a title challenge, and although the first game of the season was a blip for them I thought they were very impressive at Crystal Palace.
Can the Gunners afford to drop more points against Liverpool?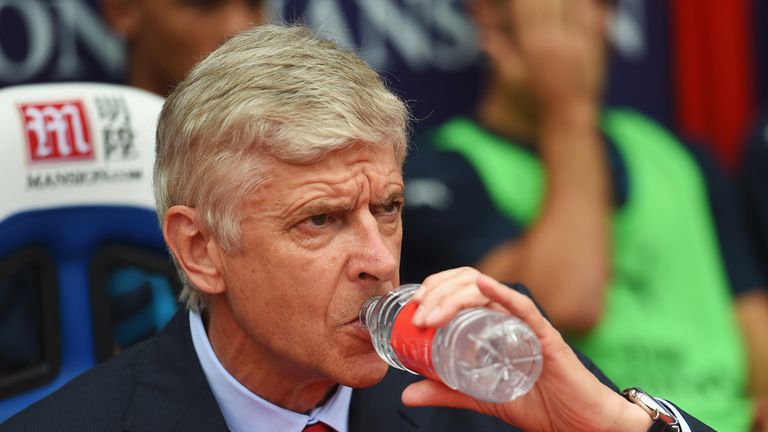 CARRA SAYS: There is a long way to go. I said before the kick off in the Palace game they ideally don't want to be losing two out of two as title winners will probably only lose five or six games at most this day and age. Maybe it will be more this season, but history tells you that.
I think there was a bit of pressure going into that game especially with the Liverpool game coming up but I think if Arsenal draw the game against Liverpool it wouldn't be the end of the world. Neither side would like to lose the game especially Arsenal having already lost one.
Alexis Sanchez missed much of pre-season while playing for Chile in the Copa America, how timely is his return to the Arsenal set-up?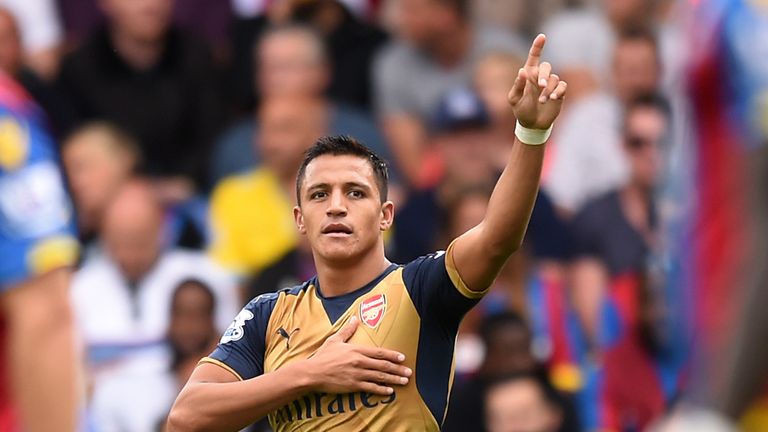 CARRA SAYS: He is a massive influence for them, one of the best players in the league. I think he adds that aggression that Arsene Wenger admitted was lacking against West Ham. You saw that in the winning goal against Palace, the leap he has got and I just think he is a brilliant player.
It is just a bit sad that he went to Arsenal instead of Liverpool! He would have been a fantastic acquisition for anyone in this league. He never stops running, his pace and a lot of Arsenal attacks come down that side with Ozil drifting to the left on his left foot.
I think you could see how often they attack down that left side on Sunday. The first goal comes from a cross from that side from Ozil and the second from a header at the back post.
He is a massive influence and I don't think Arsene Wenger would have liked to have used him so quickly but, after that result against West Ham, he brought them back into the side and you see the difference he has made.
Watch Arsenal vs Liverpool live on Monday Night Football, 7pm, Sky Sports 1HD
Live Ford Monday Night Football