FIFA president Gianni Infantino has been criticised for going to a men-only game in Iran on Thursday.
Infantino is on a two-day visit to Iran to take part in a ceremony to celebrate the 100th anniversary of Iran's football federation.
He attended the Tehran derby between Esteghlal and Persepolis, which was played at the 95,000-capacity Azadi Stadium.
Women have been arrested for trying to get in the ground as Iranian women are not allowed to watch men's football matches in Iran.
Infantino told reporters in Iran he wants to do something for Iranian women, especially because he has four daughters.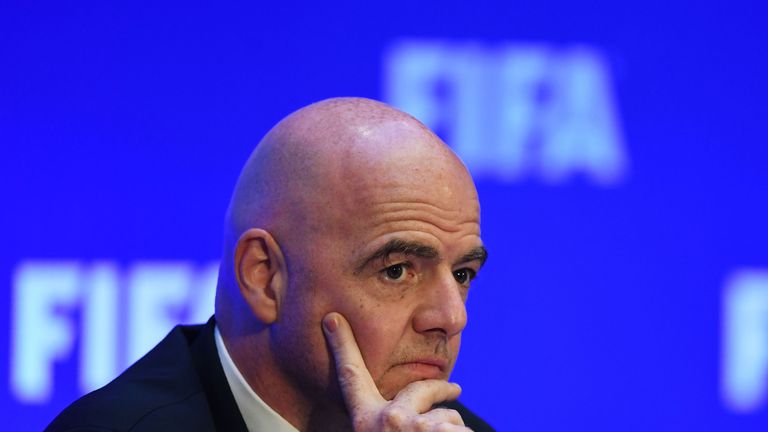 FIFA technical director Marco Van Basten, who is also in Iran, has said the ban should be lifted, and former FIFA president Sepp Blatter called the ban "intolerable" in 2015, urging Iran to open up its football stadiums to women.
OpenStadiums - a movement of Iranian women campaigning to end the ban - have written an open letter to Infantino calling on him to use his power and influence to end the ban.
Part of that letter read: "On behalf of all Iranian women that love football and merely want to attend matches to support their teams of choice, we urge you to take the necessary disciplinary action against the Iranian Federation to protect our rights."
Article 4 of FIFA's statutes reads: "Discrimination of any kind against a country, private person or group of people on account of race, skin colour, ethnic, national or social origin, gender, disability, language, religion, political opinion or any other opinion, wealth, birth, or any other status, sexual orientation or any other reason is strictly prohibited and punishable by suspension or expulsion."