Colombia's Radamel Falcao admits discussing draw with Peru's Renato Tapia
Last Updated: 12/10/17 2:42pm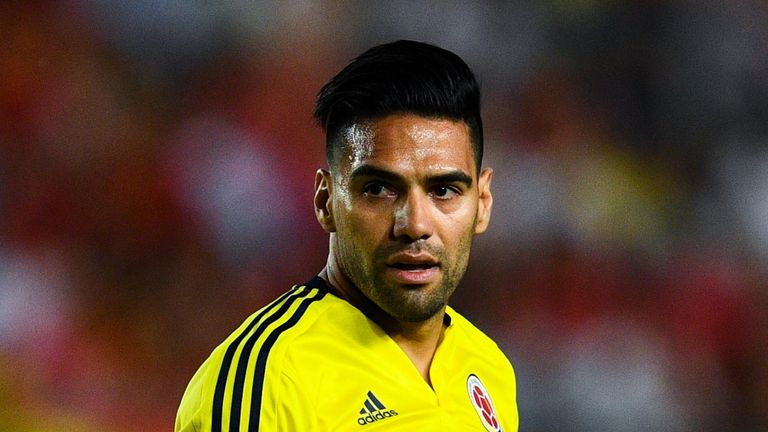 Colombia striker Radamel Falcao has admitted discussing the fact a draw would send his side and Peru to the World Cup with opposing midfielder Renato Tapia during Tuesday's game.
Falcao was criticised for appearing to inform the Peru players that they did not need to attempt to score a winning goal as the 1-1 scoreline would see Colombia progress to Russia and Peru go into the play-offs.
No further goals came, and that scenario played out with Peru now going on to play New Zealand over two games for a place in the finals.
Falcao said after the game: "We knew what was happening in the other matches, we were playing with (the knowledge of) the other results and in that moment (I tried) to transmit that (to Peru)."
Tapia also admitted in an interview on Wednesday that he had discussed the result of the game with Falcao but denied that any deal had been brokered on the pitch.
"In the last five minutes, the Colombians approached us. They knew what the situation was in the other games," Tapia told Panamericana TV.
"So we managed the game as we needed to... I spoke with Radamel, who told me we were both qualified (as things stood), but it's football and we play to win."