While there is enthusiasm elsewhere at the prospect of the likes of Jurgen Klopp and Pep Guardiola imposing their philosophy on teams, Claudio Ranieri has enjoyed astonishing success by giving his players freedom. Is there a lesson there for those in thrall to the cult of the manager?
Even before Pep Guardiola was announced as Manchester City's next manager, the anticipation had become feverish. Would this be the end for Yaya Toure? Could Fernandinho be reimagined as a defender by this manager-magician? Perhaps Fabian Delph would be converted to left-back - reverse engineered like a low-grade David Alaba.


Over at Old Trafford, Jose Mourinho is the subject of scarves and speculation. Perceived as the necessary yin to Guardiola's yang, here is the heavyweight to redress the balance in Manchester. Managerial top trumps masquerading as recruitment strategy. Whether it's the Pep and Jose saga or Jurgen Klopp at Liverpool, the cult of the manager is alive and well.
No matter that each club has already spent vast sums on players, or that Mourinho was previously regarded as a bad fit for United. Philosophies and cultures don't so much seep from Premier League walls but instead are things to be imported at a price. Superstar coaches have the cure and clubs want their medicine. They're the ones ready to adapt.
So the success of Ranieri and, in particular, the lightness of his touch in his remarkable first season in charge of Leicester has been a challenge for those convinced by the cult of the manager. Indeed, most seemed to spend the early part of the campaign wondering exactly what it was that the new man had done since taking over at the King Power stadium.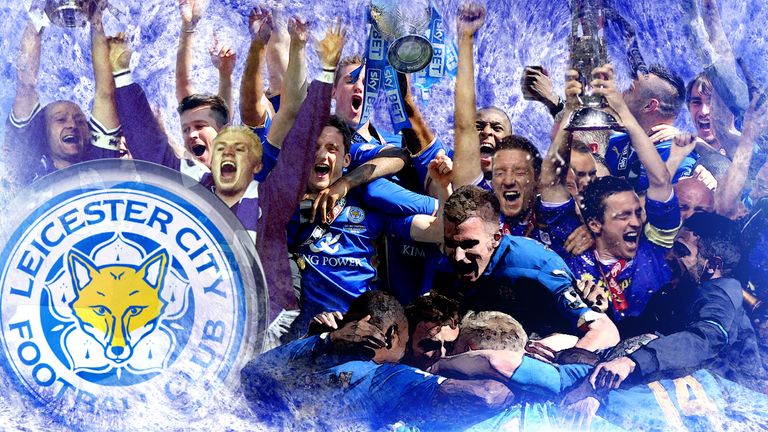 There were signings, of course, and decisions to be made - substitutions and selections. Notably, N'Golo Kante arrived in midfield and the formation was changed, too. And yet, Ranieri himself, in an interview with Italian newspaper Corriere della Sera, was typically modest. Nevertheless, the details revealed help to explain some of Leicester's success.
"When speaking to the players, I realised they were afraid of Italian tactical approaches," said Ranieri. "What football means to an Italian coach is tactics, trying to control the game by following the ideas and systems of the manager. You talk about football a lot. They didn't seem convinced and neither was I.


"I have a lot of admiration for those who build new tactical systems, but I always thought the most important thing a good coach must do is build the team around the characteristics of his players. So I told the players that I trusted them and would speak very little of tactics." In short, he has let the players get on with it.
It might be surprising that his initial approach was quite so hands-off, but it really shouldn't be. At 64, Ranieri has shown he's modern enough to appreciate what football has become. For while the cult of the manager exists in the mind's eye, it's little more than an illusion - a conjurer's trick in the era of player power.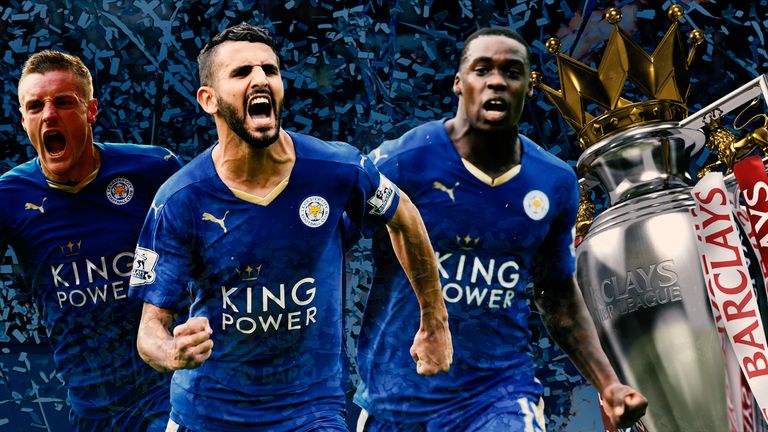 Ranieri finds himself within touching distance of the most extraordinary achievement since Brian Clough led Nottingham Forest to the title, but the game has still changed. Clough and his partner in miracles Peter Taylor relied on and revelled in the knowledge that players could be dispensed with on a whim. It shaped their approach.
Ranieri knew the onus was on him to give the players what they wanted and not the other way around. So the Leicester team eat what they want, live where they want and train when they want. In the era of analytics, where clubs seek out any advantage they can, the algorithm for Ranieri's alchemy has been simple; he has empowered his players.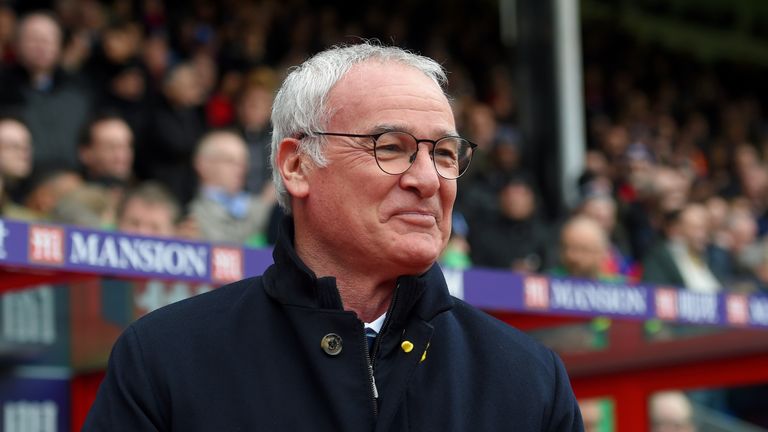 Football is not chemistry. It doesn't have a set of rules that work universally. What matters is getting the best out of the squad you have.
Such pragmatism might be anathema to the philosopher-coach but Ranieri's lack of ego has made it work. "I don't think it's an ideal solution," he admitted recently. "But football is not chemistry. It doesn't have a set of rules that work universally. What matters is getting the best out of the squad you have." Now that's a philosophy.
Interestingly, it also echoes the view of La Liga's great overachiever - Atletico Madrid's Diego Simeone. "As managers we have to adapt not to what we would like but to what we have to work with," says Simeone. "I think the best thing a manager can do is look for what's best for the team, not satisfy oneself saying 'I play in this way'."
So while the big clubs look to respond by putting their faith in managers intent on imposing their will, Ranieri looks set to be the one celebrating - his brand of non-management having proven the story of the season. That story won't kill the cult of the manager any time soon, but it's just another example of what's set Leicester City apart from the rest in 2015/16.