MLS conference finals: Philadelphia Union's Michael Lahoud helps preview the second legs
By James Kilpatrick
Last Updated: 29/11/15 2:22pm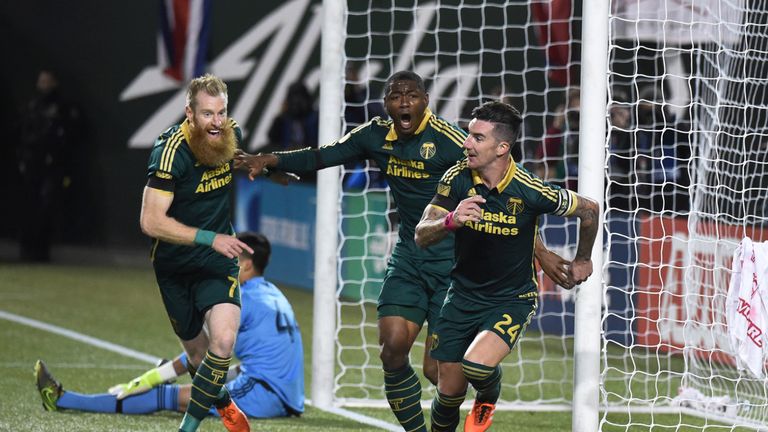 The MLS conference finals second legs take place on Sunday night, with all four clubs making their last bid to reach the MLS Cup final on December 6.
Columbus Crew and Portland Timbers hold the advantage over New York Red Bulls and FC Dallas as it stands. Columbus Crew take a 2-0 lead into Red Bull Arena, while Portland travel to Frisco in Texas with a 3-1 advantage.
With the help of Philadelphia Union midfielder Michael Lahoud, we analyse what could happen in the second legs.
FC Dallas v Portland Timbers: Will Fabian Castillo and Mauro Diaz haul FC Dallas into MLS Cup final?
FC Dallas' away goal through David Texeira in the 62nd minute in Portland gives the north Texas outfit a slim chance of remaining in the play-offs, and reaching the MLS Cup final, should they be able to overturn a two-goal deficit after their 3-1 loss in the first leg at Providence Park.
FC Dallas head coach Oscar Pareja will not be pleased with his side's defending of set pieces, with both Portland centre backs Liam Ridgewell and Nat Borchers scoring from corners while the other - a stunner from Faustino Asprilla's son Dairon - was smashed in from outside the box.
But it wasn't just set pieces where Portland excelled. Their attacking play through the middle of the pitch on the counter-attack was expertly orchestrated by in-form midfielder Darlington Nagbe.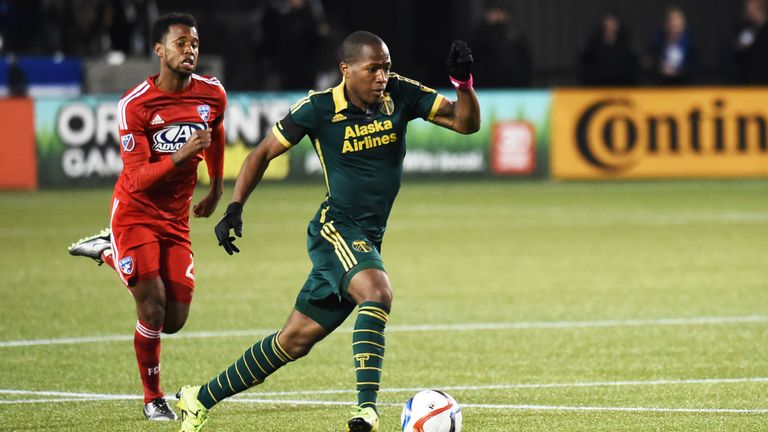 The newly-capped US international played in a more advanced attacking midfield role, as a replacement for designated player Diego Valeri who was suspended, and completed a staggering 96 per cent of his passes in the final third. He also created five chances, the most the 25-year-old has completed in one game this season.
Portland also did well to neutralise one of FC Dallas' main threats, pacey winger Fabian Castillo, who completed just two dribbles in the whole match. If Dallas are to stand any chance of coming back in the second leg, then making sure Castillo and attacking midfielder Mauro Diaz have space to create could prove pivotal. That could be where the key battle takes place on the pitch on Sunday night.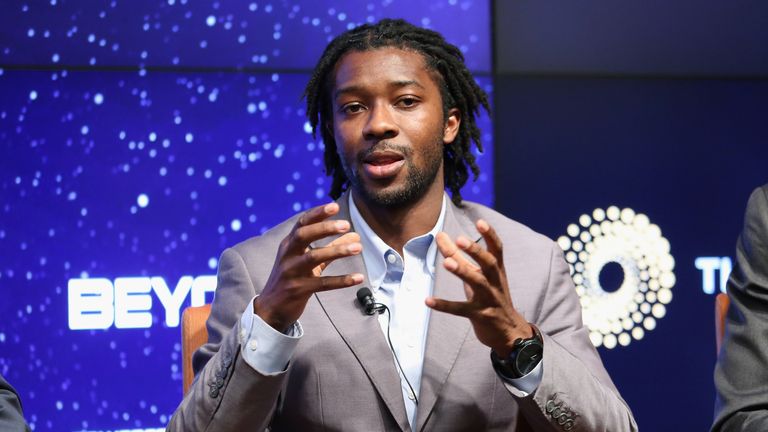 Portland has the experience that matters in matches like this.
Philadelphia Union midfielder Michael Lahoud
Lahoud says: FC Dallas are such a wildcard. They're so young, athletic and energetic, but I think Portland has the experience that matters in matches like this. They have Ridgewell and Borchers - who's won an MLS Cup - and the fact that they won that match in Portland 3-1 so emphatically without their best player - in my opinion - Valeri, who hopefully will be coming back for the second leg in Dallas, I think they have the upper hand.
I think Dallas does get a goal but Portland with their experience gets them back. Nagbe has been playing lights-out football and he's really made a huge difference in that team being placed in that number 10 role.
SCORE: 1-1 (4-2 on aggregate to Portland Timbers)
New York Red Bulls v Columbus Crew: Can New York Red Bulls assert control over Columbus?
Columbus Crew put in a dominant performance in the first leg of the MLS conference final, winning 2-0 thanks to a goal after nine seconds from Justin Meram, the fastest MLS play-off goal in history, and a Kei Kamara tap-in after a sensational individual run by late substitute Cedrick Mabwati.
Such was Columbus' dominance at the packed out MAPFRE Stadium that New York Red Bulls midfielder Dax McCarty completed just 66 per cent of his passes throughout the entire game, his lowest completion rate in any match he has started for the Red Bulls in the last four-and-a-half years.
Columbus executed their common gameplan of playing the ball quickly to the flanks and crossing balls into their aerially dominant top scorer Kamara. Kamara attempted 18 aerial duels, the sixth-highest for a player in a game this season, winning 13 of them. One of those won was an assist for Meram's early opener.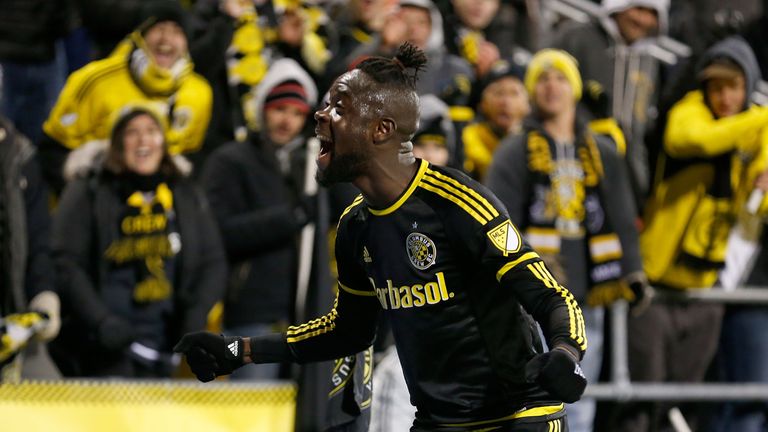 The Crew's two-goal advantage will be a tough task for the Red Bulls to overturn, particularly without an away goal, but their high-pressure game may cause problems for a Columbus team who will need to show a mental resilience to reach their first MLS Cup final since 2008.
Lahoud says: Kei [Kamara] and the Columbus Crew are making me look like Nostradamus right now. Since the start of the play-offs, I've been thinking they'd get to MLS Cup. I think New York is going to give them a great match. They've been top of the league throughout the regular season and I know their manager Jesse Marsch very well; he was my captain in my rookie year at Chivas USA. He's not a quitter. He's very much a fighter and he's going to make his team right to give Columbus a run for their money.
New York is going to come and really push the game. I think they'll get an early goal in the first half and then the match gets stretched. Columbus makes it 1-1, then New York gets a late one in desperation to push the match - sorry Red Bulls!
SCORE: New York Red Bulls win 2-1 (3-2 on aggregate to Columbus Crew)