Sebastian Giovinco: MLS' 'little big star' in the mould of Gianfranco Zola
By Gerard Brand
Last Updated: 19/03/16 9:09am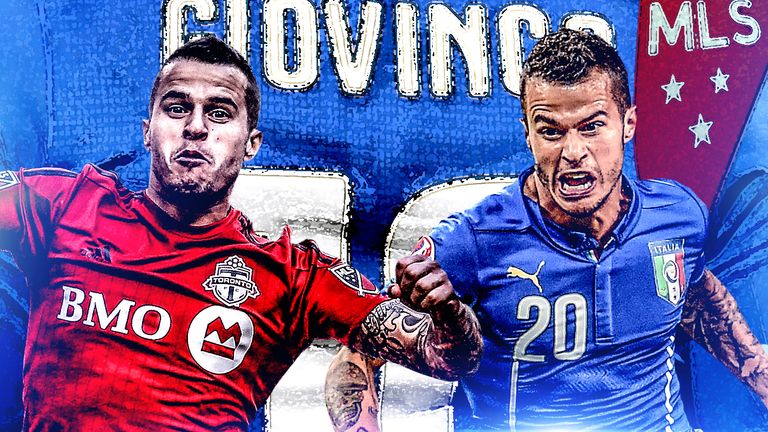 Sebastian Giovinco's arrival at Toronto FC from Juventus last year was a surprise to many.
An Italy international, landing from one of the world's elite leagues at the peak age of 27, Giovinco's move was to some more integral than David Beckham, Kaka and Frank Lampard's song-and-dance arrivals.
Why? Because Giovinco was one of the first 20-something players to take the leap to MLS with so much still to prove.
Beckham was 31 when he joined LA Galaxy, but with nearly 100 England caps having just won the Liga title with Real Madrid.
Kaka had won nearly every personal and team prize in the game before moving to Orlando last year, while Lampard, like the others, had nothing left to prove with over 600 Premier League appearances and 177 goals.
Giovinco played a bit-part role in Juventus' side since 2013, and had earned just seven Italy caps in two years having previously been a regular.
His career hadn't reached its peak, but instead of taking a step back and searching for European football across the continent, he took a risk by joining a franchise who had yet to reach Major League Soccer's play-offs in their eight-year history.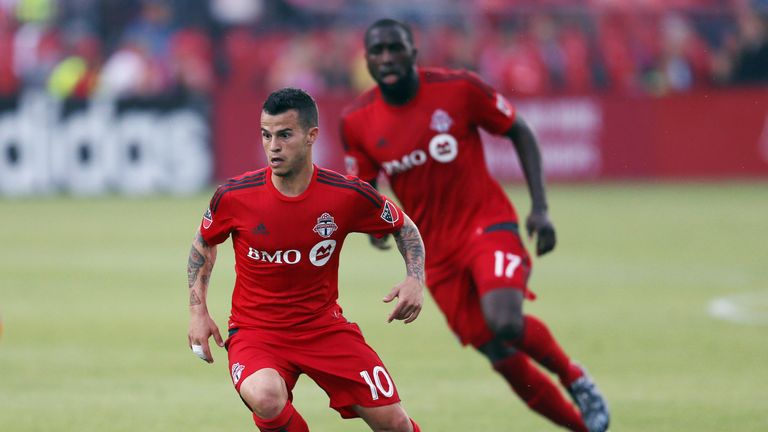 Make no mistake, he is paid handsomely. His salary of $7.1m a year is the second-highest in MLS in 2015 behind Kaka, but the pressure of the price tag has not shown. He scored 22 goals in 33 MLS appearances as Toronto FC reached the play-offs, and was named 2015 MVP winner, Golden Boot winner, Newcomer of the Year winner and single-season points record winner for goals and assists combined.
"Giovinco's transfer to Toronto to was very surprising," says Sky in Italy's Augusto De Bartolo. "No Italian players went to MLS at the peak age of their careers. The last two established Italians to choose soccer were Alessandro Nesta and Andrea Pirlo, but they went in the twilight years.
"He is the most important player in the young history of Toronto FC, he has won all of these awards without changing his style of play.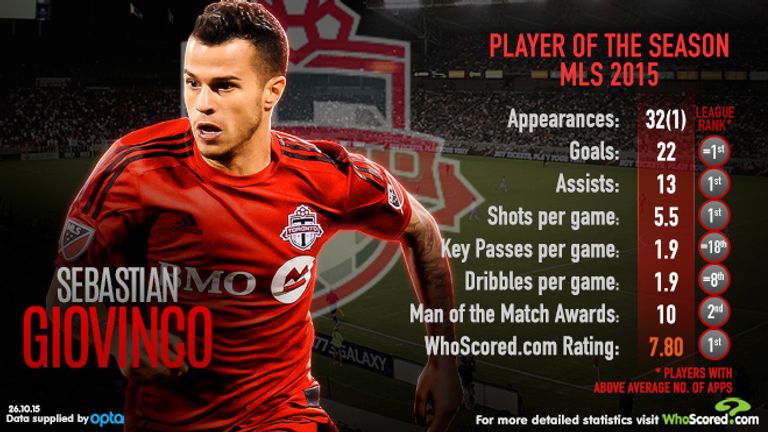 "He was not fully appreciated in Italy, due to the desire of the coaches to use players with physical strength. He made the choice to move to MLS when he was still on the roster of the Azzurri at an age when players generally show all of their potential."
Just 5ft 4ins and with bags of skill, Giovinco has suited MLS to the ground. His low centre of gravity and eye-catching guile has been a breath of fresh air to the league, which is enjoying a period of rapid growth.
Giovinco has been so impressive, he even attracted a 'small approach' from Barcelona of all clubs.
"I didn't believe it myself," Giovinco told SportItalia last year. "It was true though, even if there was nothing concrete. A small approach, shall we say."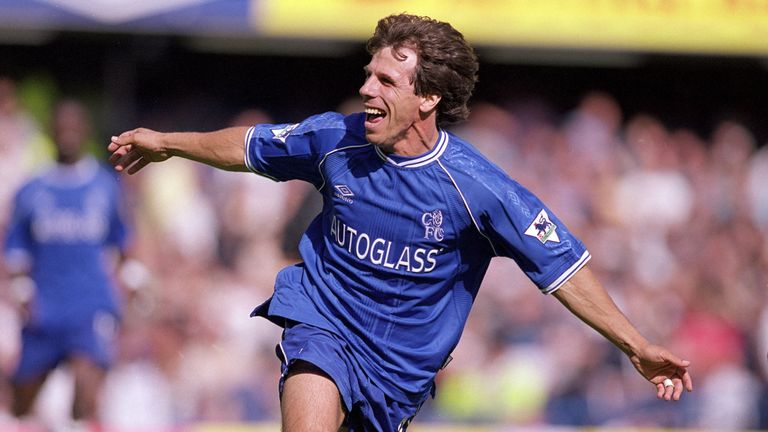 For those yet to watch him at length on these shores, one comparison springs to mind.
"When you watch Giovinco on the pitch, the only player you think of is Gianfranco Zola," says Sky in Italy's De Bartolo. "They are not only very similar on a physical and technical basis, but in their career too.
"Like Giovinco, Zola was not fully appreciated in his country, and moved to another championship.
"It is not uncommon for Italians to notice the value of a player when he leaves the country. It happened with Zola, it is happening with Giovinco. He is a 'little' big player, like Zola."
Zola earned just 35 caps for Italy, retiring after not being selected for the 1998 World Cup, but Giovinco's international career has life left in it - one of a growing number of players to see their national team prospects improve following a move to MLS. The league's 'retirement home' tag is fading, and Giovinco has contributed to much of the erasing.
"In my opinion, Giovinco could play in La Liga, the Premier League or Bundesliga. Many thought his decision would prevent him playing a big role at Euro 2016 with the Azzurri, but Antonio Conte is still considering him as a big resource for the squad.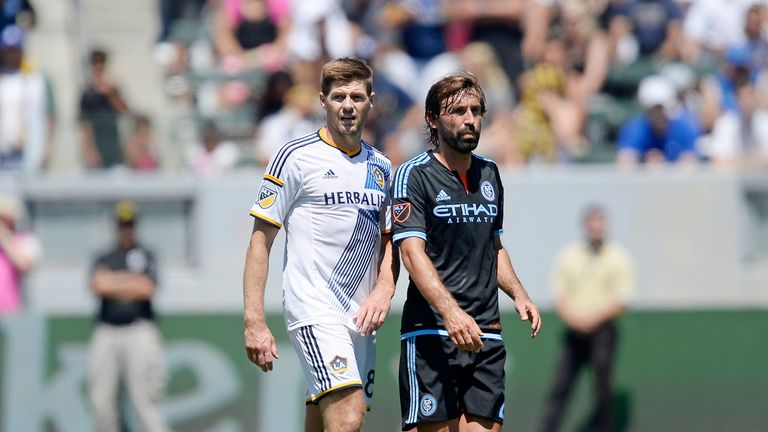 "He played the last two matches of the Euro Qualifying campaign against Azerbaijan and Norway, and Conte actually prefers him to Napoli's Lorenzo Insigne."
Could that Barcelona interest, or that of any other European powerhouse, turn from small to something serious? Like many MLS stars, the anonymity of life in the league is a major positive, something Steven Gerrard, Lampard and Pirlo have all strongly referenced.
Giovinco told The Guardian last year: "The difference between Italy and here is that here we can enjoy time with family, time with friends. So after training, we can just go for a walk, go for ice cream, shopping, whatever. And when we do get stopped by fans, they are very respectful. It's a difference lifestyle, and I'm definitely enjoying it."
The faster the league grows, and the more Giovinco stars, the sooner that might change, but his risky move has paid off. 
Watch Giovinco in action as Toronto FC travel to Sporting Kansas City on Sunday evening in MLS, live on Sky Sports 5HD at 11pm