Thierry Henry v Eden Hazard: How to beat a defender...
Last Updated: 04/02/17 2:06pm
Thierry Henry spoke to Eden Hazard ahead of Chelsea's clash with Arsenal, live on Sky Sports on Saturday, and the pair discussed the art of beating a defender...
One of the best forwards ever to grace the Premier League met up with one of the best forwards currently plying his trade in England, and it's no surprise that they got on to the subject of attacking.
Henry, who currently coaches Hazard at international level with Belgium, scored 175 Premier League goals for Arsenal, while Hazard scored his 50th goal in the English top-flight in Chelsea's 3-0 win over Bournemouth in December.
However, it wasn't goal scoring that was the topic up for debate but dribbling and how to beat a defender.
"One thing that I like a lot about you - and I think everybody does - is the way you dribble," Henry said. "It is, for me, an art.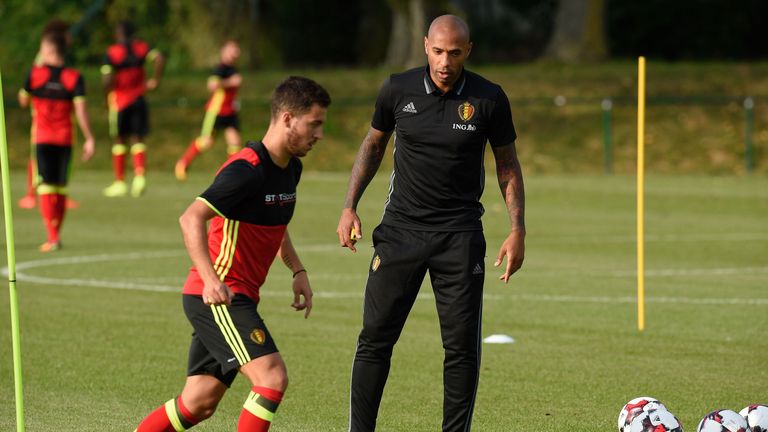 "I used to do it in a different way. I used to put my shoulder down and see the reaction of the defender. When he reacted and was flat-footed that's when I used to push the ball and pass him. I wanted him out the picture and the first defender that might stop the cross to come and meet me so my striker was alone.
"That was always my thing, but when I see you most of the time you like to go on the inside. Why?"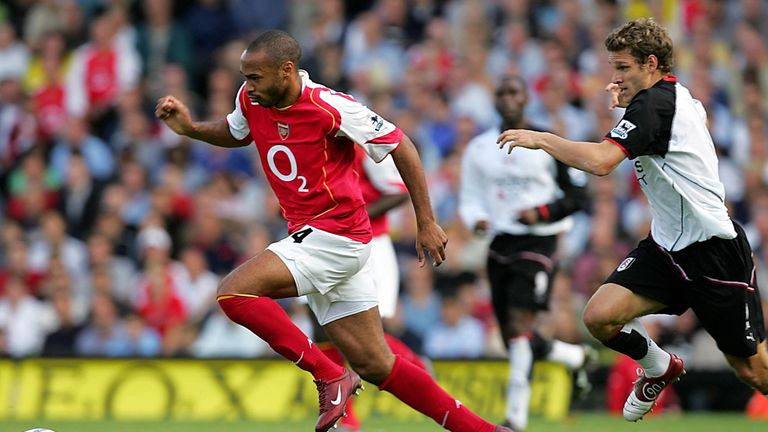 Hazard responded, telling the Sky Sports pundit: "For me it's easier to play with my right foot. It's simple. If I go right, I see Diego and have different solutions.
"I go alone or pass to Diego or the midfield can join in. If I go the other way, the cross with my left foot is not good."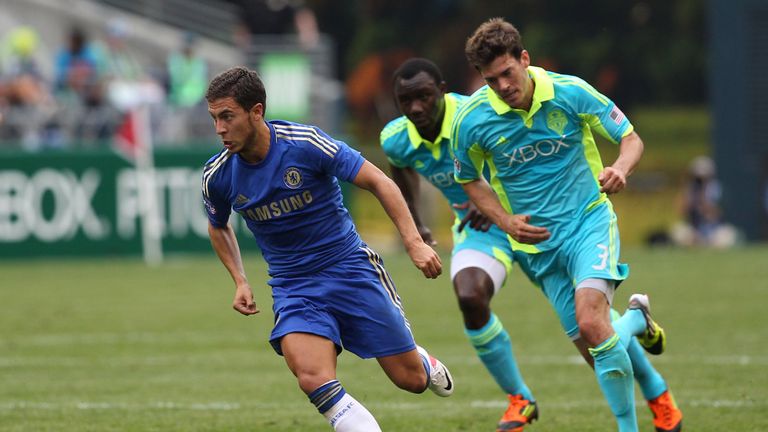 Watch Thierry Henry and Eden Hazard discuss the art of attacking by hitting play on the video at the top page!
Catch Hazard in action for Chelsea as they play host to Arsenal on Sky Sports 1 from 11.30am on Saturday where you can also see the full interview with Henry.
Grab a NOW TV Sky Sports Day Pass and watch the top of the table clash, Chelsea v Arsenal, for just £6.99. No contract