Ian Holloway thinks it is only a matter of time before Steve Bruce gets considered for the top managerial jobs after winning promotion again with Hull.
The 1-0 Championship play-off final victory over Sheffield Wednesday means Bruce has now won promotion to the Premier League a record four times - twice with Hull and twice with Birmingham.
"It's an absolutely exceptional record," said Sky Sports Football League pundit and former Blackpool boss Holloway.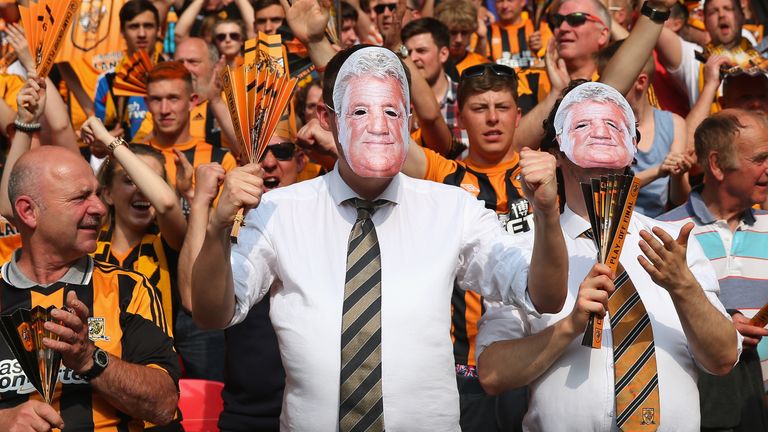 "I know they were talking about Manchester United and who was going to get it, and I know Jose Mourinho did, but seriously, why doesn't someone like Bruce get considered?
"It's only a matter of time before people like Steve get appreciated at the top level of this game and just given a chance."
Mo Diame scored the only goal of the game in the 72nd minute at Wembley as Hull booked their place in the Premier League next season along with Burnley and Middlesbrough.
Burnley boss Sean Dyche was part of the Sky Sports punditry team at Wembley and was full of admiration for Bruce.
"He's certainly appreciated in the game," said Dyche. "Some managers work the press in different ways, but he's very honest in my opinion, he calls it as it is and he is very respectful.
"You saw at the end, one of the first things he did other than celebrate was to go over to the Sheffield Wednesday players and staff. He's experienced a lot in his life and in football.
"The key thing for me is that he is so humble, for a man who has done what he has done, he's a very humble man, very generous with his words and very generous with his thoughts. He's got so much respect within the game."
Bruce celebrated victory along with his son Alex, who was an unused substitute for Hull.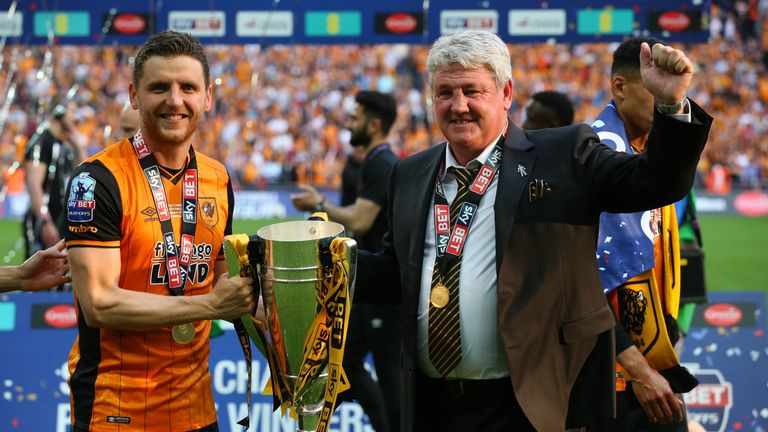 "It's a huge achievement for him and for everybody involved in the club," said Alex Bruce. "He's done it four times now and I'm very proud of him.
"It was a tense game. I thought Sheffield Wednesday did very well and they had magnificent support. I feel for them but there has to be a winner and a loser and I'm glad we're the winning team.
"There will be a big celebration tonight."