Macclesfield's FA Cup tie goes ahead as first-team confirm they will not play
"We feel we need to let the fans know before they pay their money... we aren't playing, the club is fielding the youth development squad"
Last Updated: 09/11/19 11:38am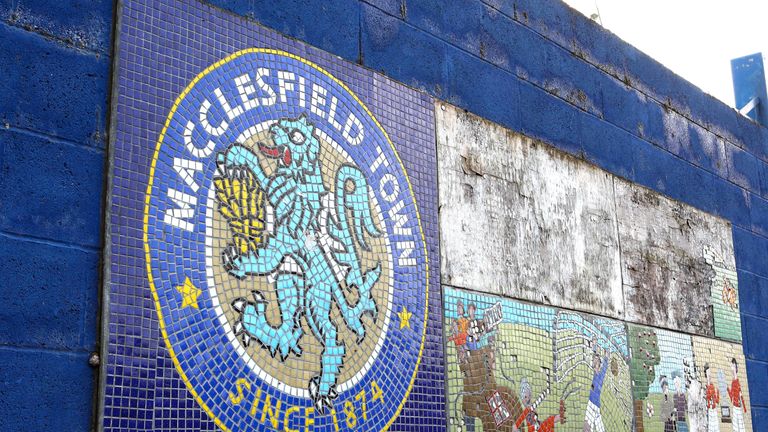 Macclesfield's first-team players have confirmed they will not feature in Sunday's FA Cup tie at home to Kingstonian, which goes ahead without them.
The players made a decision to go on strike earlier this week after not receiving their salaries for October.
It was the 10th time wage payments were late, and it looked increasingly likely their game in the first round of the FA Cup would not go ahead.
However, a team made up of youth players will play in the game at the weekend, with the senior squad continuing their strike action.
A statement from the first-team players on Saturday read: "After reading reports that our FA Cup game against Kingstonian is still going ahead, we would like to inform all of our supporters and the public that us as a first-team squad will have zero involvement in the game on Sunday.
"We'd like the thank all of our fans for their continued support but feel we need to let them know before they pay their hard-earned money without knowing that we aren't playing, and that the football club is fielding the youth development squad to fulfil the fixture."
The technical football staff and a number of other club employees have also joined the strike action because they have not been paid for last month.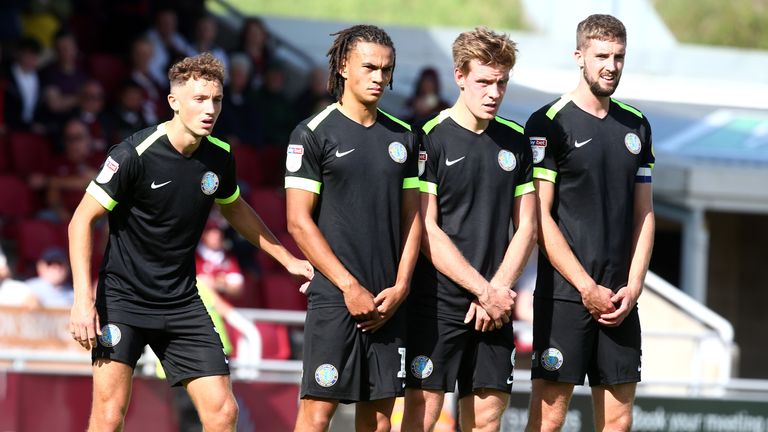 The English Football League (EFL) has been in talks with the Sky Bet League Two club for some time, attempting to resolve the relevant issues.
Sky Sports News reported earlier this week that the players were considering strike action and seeking legal advice, and are even prepared to cancel their contracts and find new clubs.
The PFA (Professional Footballers' Association) has also requested the EFL begins implementing sanctions against the Cheshire club, after October wages failed to arrive in the players' accounts.