Liverpool's Mohamed Salah misses training as Egypt touch down in Russia for World Cup
Last Updated: 10/06/18 10:38pm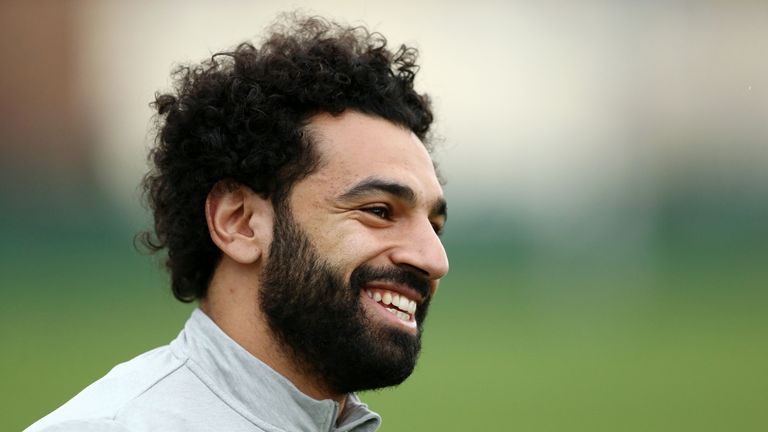 Liverpool forward Mohamed Salah sat out training again on Sunday following the Egyptian team's arrival in Grozny ahead of the World Cup in Russia.
Nursing a shoulder injury suffered during his first-half tangle with Sergio Ramos in the Champions League final, Salah did come out onto the pitch in Grozny to greet fans eager to catch a glimpse of the record-breaking Liverpool star.
After arriving from Cairo, Egypt's players and Argentinian coach Hector Cuper made a beeline to the Akhmat-Arena stadium in Russia's Chechen Republic. The Pharaohs are set to play their first World Cup game on Friday against Uruguay in Ekaterinburg.
"I'm excited. God willing I'm well-prepared and things are going well and my morale is high," Salah said.
"I cannot say what we're going to reach, but the players' ambitions are high and I hope we get a good result."
Egypt team doctor Mohamed Abou al-Ela admitted Salah was unlikely to play in Egypt's opening Group A opener.
"He still feels pain," said Abou el-Ela. "This type of injury needs a recovery period of three weeks before going back to the field."
Salah may yet be fit to face World Cup hosts Russia on June 19 in Saint Petersburg. Egypt play Saudi Arabia six days later in Volgograd.