Rangers v Dundee preview: Gers playing catch-up for top two after poor run of form
Last Updated: 06/04/18 4:10pm
Rangers can move second if they see off relegation-threatened Dundee at Ibrox on Saturday, but need victory to ensure they remain inside the top three.
A point from their last three games, with Aberdeen picking up nine points in that time, has left Graeme Murty's team playing catch-up for their first runners-up spot in the Scottish top flight since they were demoted to Division Three in 2012.
It has given Murty food for thought over whether his crop of players has the ability to challenge for titles in Scotland, having won the top flight in three of their final four seasons prior to demotion, and 54 in total.
"It's been something I've been thinking about all week and it applies to my position as well," he said.
"I'm a firm believer that the pressure you feel representing this club is an absolute privilege.
"In my capacity or in the players' capacity, it is a privilege to have that pressure on your shoulders to represent this club in the way we should do.
"We need to step up and take it. I believe I can and I believe the players can - but talk is cheap.
"You have to go and handle that pressure on a daily basis. We'll see when we kick off on Saturday if we're in the right mindset to go and do that.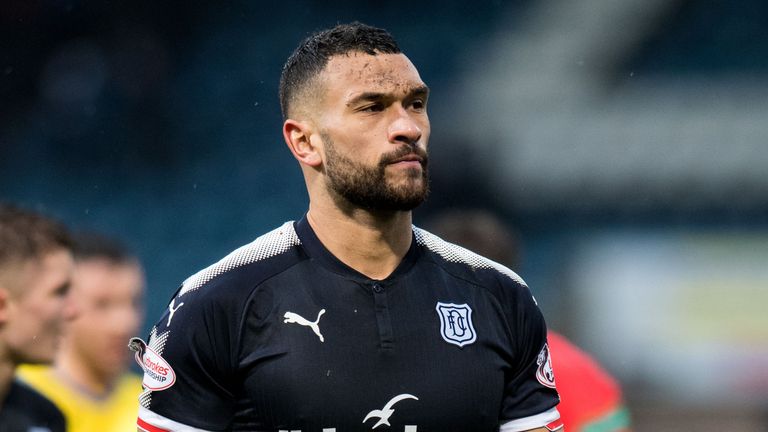 "It takes big shoulders to fill a Rangers shirt and you have to be able to cope with playing in front of 50,000 people who demand high standards. That demand won't go away."
Saturday's opponents Dundee are in miserable form, having picked up only two wins from their last 10 league games, and none from their most recent five.
That record made Wednesday's 0-0 draw at Celtic Park all the more surprising, with the runaway league leaders the first to fail to breach the Dee's defence since St Johnstone in December.
But with only a five-point gap to the bottom two before the split at the end of this weekend, Dundee could do with a win in Glasgow - which would be their first at Ibrox since March 2001.