Mali's Seydou Keita vows to help pay team-mates' bonuses if they beat South Africa
Seydou Keita has vowed to help pay his Mali team-mates' bonuses if they beat African Cup of Nations hosts South Africa.
Last Updated: 01/02/13 1:59pm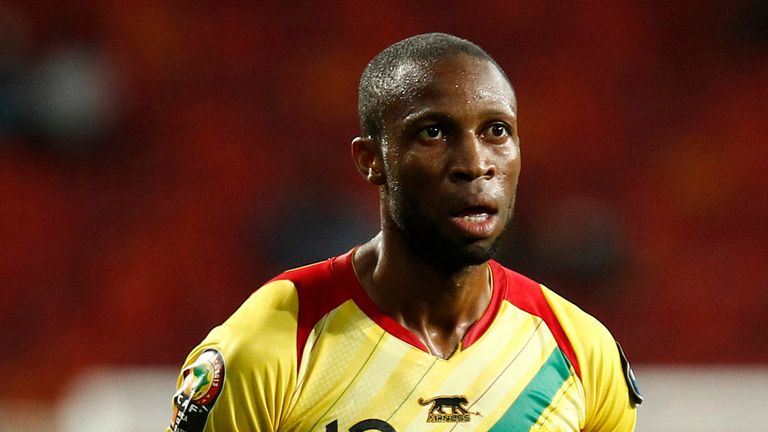 The former Barcelona midfielder believes success in the competition is "priceless" as it will bring good news for his compatriots, many of whom have suffered amid an incursion by extremist militants in recent months.
Mali made it to the quarter-finals following a 1-1 draw with Congo, with Keita saying after the match: "You cannot imagine how moved and happy I am to be here today and be able to play a match that will bring joy to my country.
"This is priceless. Money doesn't matter in such moments.
"There might still be some disagreement over the bonuses for the semi-finals, but we said we will work it out.
"I, myself, actually told the sports minister that if we made it to the semi-finals and that there was still a disagreement over the bonuses, I could myself contribute to these bonuses."
Mali will face a loud home crowd, expected to be 50,000-strong, for the match in Durban on Saturday.
Bafana Bafana reached the last eight after a 2-2 draw against Morocco saw them finish top of Group A.
However, Mali coach Patrice Carteron remains confident of his side's chances and is relishing the label of underdogs.
He said: "Now you know that everybody thinks South Africa will be the team to go to the semi-final, the pressure will be on them.
"The stadium will be full with all the supporters for that team, but we are going to do our best."