Sky Sports and the GAA have announced a five-year partnership that will see a total of €3m invested on three key grassroots initiatives.
Throughout 2017 to 2021, Sky Sports will join forces with the GAA on the ground to encourage more kids to participate and get involved in Gaelic Games.
Sky Sports will invest €3million over a five-year period by leveraging its links to world-class elite sportspeople; visiting the SGC's to meet participants and contributing to activities in Super Games Centres around the country; supporting the annual Youth Forum; and investing in training equipment.
The announcement was made on Thursday at the launch of The GAA Super Games Centres; the first of the three grassroots initiatives that Sky Sports will support.
Dublin footballer and newly crowned All Ireland champion on Con O'Callaghan and Sky mentors Carla Rowe and Darran O'Sullivan were at the launch to announce Sky Sports' grassroots plans and take part in a number of Q&A sessions with 300 children from all over the country.
Grassroots initiatives
GAA Super Games Centres
#GAAyouth Forum
GAA Games Development Conference
"I acknowledge the assistance of Sky Sports in supporting three very important initiatives in the ongoing development of our games at grassroots level with our young people," GAA President Aogan O'Fearghail said at Thursday's announcement.
"Our Super Games Centres, our Youth Forum and our extremely successful Games Development Conference are all organised with a view to engaging the young people who play our games and keeping them involved.
"This partnership complements the support Sky Sports have provided in showcasing our games to an international audience and I trust all three initiatives will go from strength to strength."
On top of supporting the GAA Super Games Centres, Sky Sports has also pledged support and investment to the GAA Youth Forum, an annual forum which takes place this year on October 28, and the GAA Games Development Conference which takes place on January 12/13, 2018.
"Our announcement today further demonstrates our commitment to GAA, not just in broadcasting the All Ireland Senior Championships, but also in supporting our stars of the future," said JD Buckley, Managing Director, Sky Ireland.
"We have enjoyed another wonderful season this year which saw 14 exclusive games air on Sky Sports and we look forward to working with the GAA across the Championship and at grassroots level for many years to come."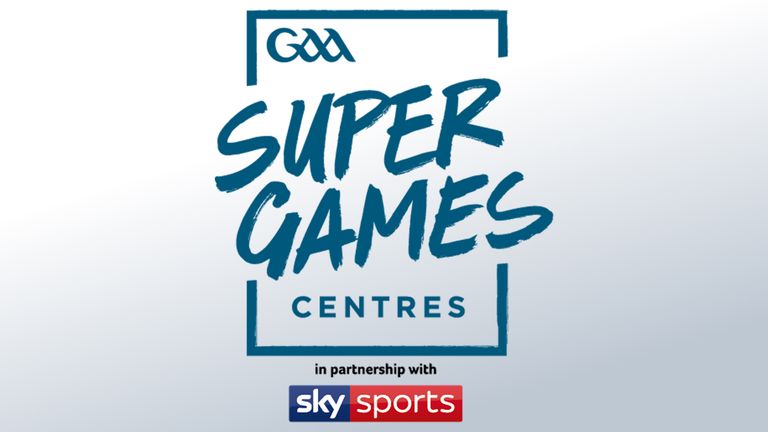 The Initiatives
The GAA Super Games Centres in partnership with Sky Sports
The Super Games Centres have been established to reduce youth drop out which is the biggest worldwide problem in this sector.
Research conducted by the GAA and University of Sterling prove the veracity of the SGC approach and the importance of giving this age cohort responsibility for the organisation of their own affairs.
Sky Sports will provide support to each Super Games Centre in the form of kits and equipment. Regional visits with Sky Sports mentors including Carla Rowe, Cora Staunton, Darran O' Sullivan, Kevin Conlan, & Paul Geaney will also be arranged throughout the year.
The aim is to increase the number of Super Games Centres countrywide from 119 to 154 in 2017. With approximately 25 kids taking part in each Super Games Centre, the goal is to reach and encourage over 3,500 children annually.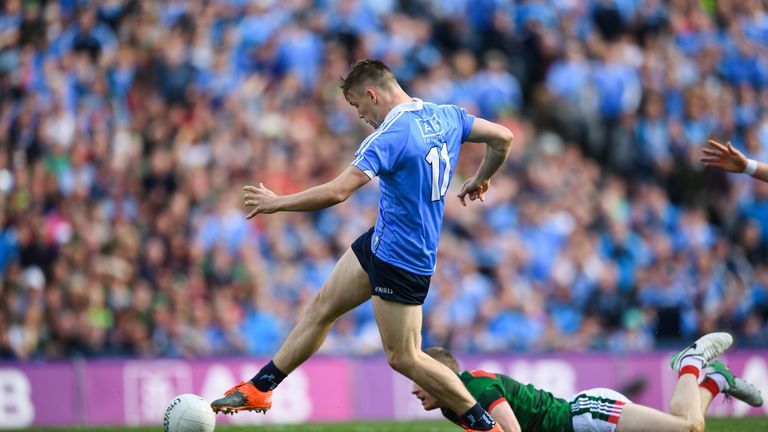 The #GAAyouth Forum in partnership with Sky Sports
The #GAAyouth Forum is a free annual event specifically for young GAA players - boys and girls - aged 12 to 21 years of age. It is designed for young players, by young players with the support of the GAA's Youth Committee.
This year's annual #GAAyouth Forum takes place in Croke Park, on Saturday October 28. With some of the most experienced sports experts in its stable, Sky Sports will work with the GAA to provide a well-known sports personality to deliver expert advice and guidance to Ireland's young GAA players on the day.
Details will be announced in the coming weeks and the application process is now open for all young players with 600 places available across three age-grades: 12 - 15 years; 16 - 18 years and 19 - 21 years.
GAA Games Development Conference in partnership with Sky Sports
The flagship event of the GAA's Coach Education programme has been running since 2003 with over 800 of the GAA's leading grassroots coaches in attendance.
This year's conference will take place over two days in Croke Park on Friday and Saturday January 12/13, 2018 and Sky Sports will announce an elite sportsperson as keynote speaker in the coming months
At the event, attendees will hear from some of the most influential voices in GAA and further afield with keynote addresses as well as workshops & seminars for smaller groups.