#GAAyouth Forum in partnership with Sky Sports this Saturday
For the first time, Sky Sports has come on board as partner for the #GAAyouth Forum - one of the three GAA grassroots initiatives that Sky Sports will support over the next 5 years
Last Updated: 28/10/17 1:49pm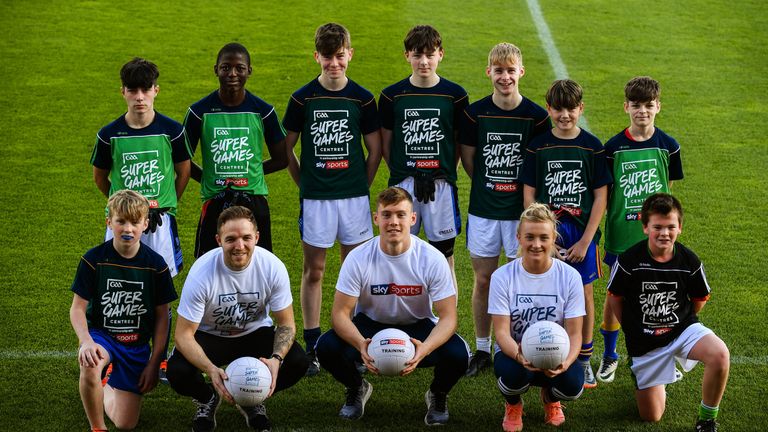 On Saturday, more than 500 young players will travel from the four corners of Ireland to Croke Park for the 2017 #GAAyouth Forum in partnership with Sky Sports.
The purpose of the #GAAyouth Forum is to educate and empower young people around a host of issues that are important to them.
The Forum promises to be fun and informative with a mix of interactive exhibitions, workshops, high profile speakers and a Q&A session.
Young players will start the day by participating in the interactive demos at the Exhibition Village where they will learn about everything from preparing healthy smoothies to hurley care and repair!
In addition to taking photos with the Liam MacCarthy and Sam Maguire they will also get the opportunity to meet and greet some stars of our games including Sky Sports mentors - Brendan Maher, Cora Staunton and Paul Geaney.
GAA President Aogán Ó Fearghail will officially open the event which will house a new record in terms of attendance as more than 500 young male and female players, aged 12-21 were whittled down from an online application process, which had more than 900 applicants.
Delegates will have the opportunity to attend a number of different workshops throughout the day where speakers including Sharon Courtney, Cathal Cregg, Andy Moran, Podge Collins, Orlagh Farmer, David Herity, Mick Bohan, Ciarán Kilkenny and Juliet Murphy will address a range of issues from Food as Fuel, Understanding your Fitness to Becoming a Coach as well as Injury Prevention & Recovery.
The Forum will conclude with a Q&A Panel with the Sky Sports mentors hosted by Damian Lawlor. The panel will discuss a range of different issues of interest to young players including: managing a good balance between study, work and GAA; communicating effectively with adult coaches; the highs and lows of a sporting career and how the Sky Sports mentors prepare themselves on the day of a game.
The #GAAyouth Forum in partnership with Sky Sports is organised by the National Youth Committee in partnership with An Cumann Camógaíochta, the Ladies Gaelic Football Association (LGFA), GAA Handball and Sky Sports. For further information on the activities of the National Youth Committee check out www.gaa.ie/youth-zone.