GAA: Stuart Lancaster and Paul McGinley both speak at Games Development Conference
Stuart Lancaster, Paul McGinley, Peter Canavan and Mickey Whelan in attendance
By Christy O'Connor
Last Updated: 14/01/18 4:34pm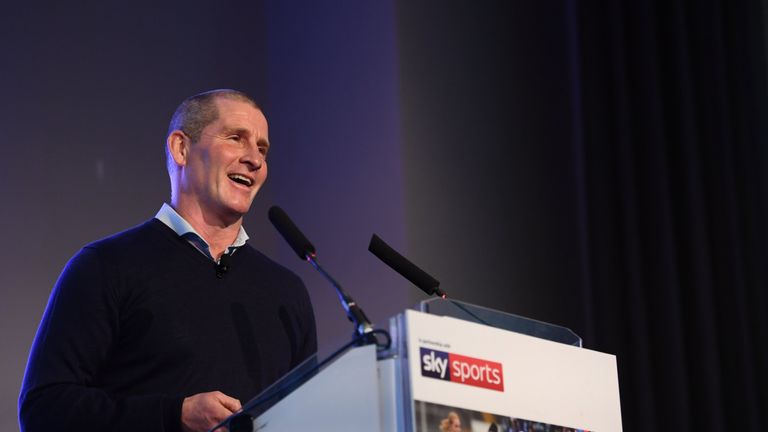 Christy O'Connor gives us all the insight from this weekend's GAA Games Development Conference at Croke Park in Dublin.
Towards the end of his presentation at the GAA's annual GAA: Games Development Conference at Croke Park on Saturday, Stuart Lancaster showed a couple of slides to outline his views on leadership.
In his opinion, the secret of leadership was about making others better. "I don't really remember what they did," began the words on the slide. "And I don't really remember what they said, but I remember how they made me feel…."
A couple of hours earlier, when Jason Sherlock took part in a discussion panel with Tommy Walsh, he had used those exact same words to describe the impact his former basketball coach, Joey Boylan, had on him as a young player. In a subsequent questions and answer session, Peter Canavan, Sky Sports' Gaelic football analyst, also referred to that same phrase.
The line-up of speakers at the Games Development Conference, which was sponsored by Sky Sports, and which featured GAA coaches, players, teachers and international speakers, reflected the huge coaching range and diversity of the event. And yet, the central theme still largely reflected what coaching ultimately should be about - making others better.
"It all comes back to the person in front of you," said Tony Og Regan, the former Galway hurler, whose presentation was titled, 'Creating better decision makers under pressure'.
"The best coaches are the guys who care the most about their players. Don't underestimate the impact sitting down with a player for an hour and a half, as opposed to doing five extra sessions. You can often get so much more from a player by just connecting with him or her."
Around 750 coaches attended the conference, which was themed - 'Think it - do it - Become it.'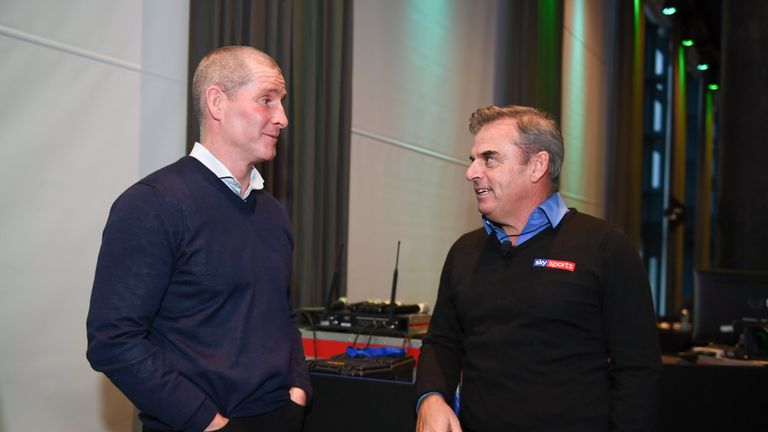 The event began on Friday evening, which featured a 'Youth Players' forum that investigated many of the issues related to ensuring that players are provided with an adequate programme of games, appropriate to their needs and abilities.
One of the standout features of Saturday was the massive insight and experience offered from coaches of various international backgrounds; Lancaster, who now works with Leinster Rugby; 2014 Ryder Cup captain, Paul McGinley; John McGrath, coach to World Long Jump champion, Luvo Manyonga; renowned S&C coach, Ashley Jones, who has worked with the New Zealand All Blacks, the Australian Wallabies, and the Scotland national rugby team.
One of the central tenets of Jones' coaching philosophy is constantly engaging with players, regularly conducting one-on-one interviews. When he was with the All Blacks, Richie McCaw was the best flanker in the world but Jones would often ask McCaw, as with the other players, a couple of set questions: 'Who is the best player in your position in World Rugby?: what makes him the best? "Richie would never say himself," said Jones. "That was down to his humility but he was always looking for improvement, always looking to learn from other players, other people."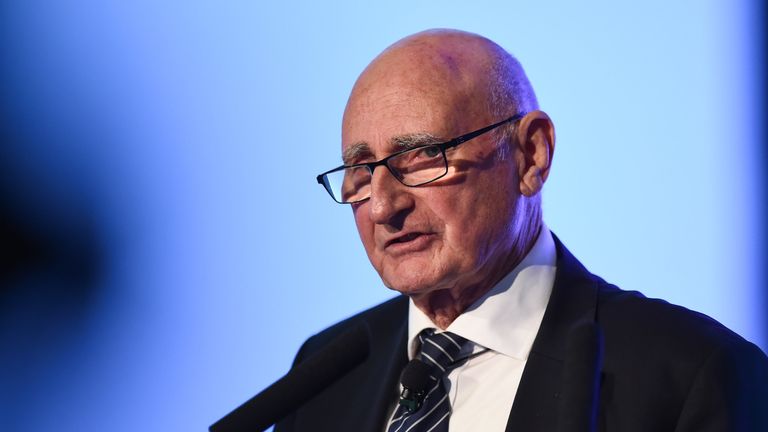 Mickey Whelan, the former Dublin football coach, and current Dublin hurling selector, is in his 70s now, but he outlined how a game-based coaching model will always mean the same principles apply to different codes. Whelan spoke about technical execution being critical to game performance, which was something Regan also expanded on.
Regan listed some fascinating statistics on the impact technology is having on everyone, including players, especially young players. Average users look at their smartphone around 150 times a day; the average attention span in 2000 was 12 seconds; in 2013, it was eight seconds. Regan now estimates its between 4-5 seconds. "And a goldfish's attention span is seven seconds," said Regan.
That decreasing attention span also demands more of coaches. "Can you deliver a team talk in seven or eight seconds?" asked Regan.
Although Tommy Walsh was talking a hundred words a minute, he still had the packed audience in the Hogan Stand suite in the palm of his hand with his wit and candour, and sheer infectious enthusiasm for the game. "Nothing beats playing," said Walsh. "To go into a ruck and come away with a ball, you feel you can walk on water. You'll never feel like that again."
Walsh is still playing club hurling but he is currently coaching the Tullaroan U-7s. After his discussion was over, Walsh said he was looking forward to picking up as much information as he could, just like everyone else at the Conference.
At the outset of his presentation on Saturday morning, Ashley Jones said that the human mind was like a parachute: "It is most effective when open."
It was an apt metaphor for the day - open minds soaking up rivers of information like sponges.