Paul McGinley revisits his GAA upbringing to tell Ryder Cup story
2014 Ryder Cup captain addresses GAA Annual Coaching Conference on how his Irish sporting roots helped inspire Europe's Gleneagles success
By Christy O'Connor
Last Updated: 16/01/18 9:52am
Paul McGinley was at Croke Park on Saturday for the GAA Annual Coaching Conference, where he explained how his background in Gaelic football and hurling helped shape his Ryder Cup strategy.
When the European players walked into the Gleneagles hotel before the 2014 Ryder Cup, the emotion was literally dripping off the walls, like wet paint.
Team captain, Paul McGinley, wanted the players to fully understand the importance of the blue and yellow European flag they were playing for, and the deep meaning it conveyed. The imagery and reminders were everywhere; McGinley had the carpets, curtains and décor changed to the European colours; even all the fish which swam in the fish-tank in the team room were either blue or yellow.
When the European players went into their rooms, they were greeted with pictures of their home place hung on the walls. "I wanted to engage their hearts," McGinley said at Saturday's GAA Annual Coaching Conference, which was sponsored by Sky Sports. "I wanted to take that identity and make it represent more than just a faceless blue flag."
McGinley's brilliance as a captain during that Ryder Cup win has enabled him to tell his story of that success to audiences across the corporate and international sporting world ever since. He has presented to Google, Facebook, the Irish rugby team, Arsenal FC. And yet, McGinley was instantly able to relate to his audience on Saturday because he was among his own people. "A lot of the principles I used at Gleneagles were based on my GAA background," he said. "The roots of what we did in Gleneagles were defined and made for me in GAA."
McGinley's approach to the Ryder Cup captaincy was heavily influenced by how he had been shaped as a Gaelic footballer and hurler with the Ballyboden St Enda's club in south Dublin. He had got to play in Croke Park many times at schools level. His father had played football for Donegal.
McGinley's ambitions were in GAA but that avenue was closed off after he injured his knee when he was 19. He was only an average golfer by then but, in the absence of a GAA career, McGinley turned his focus to the game and had turned professional within six years.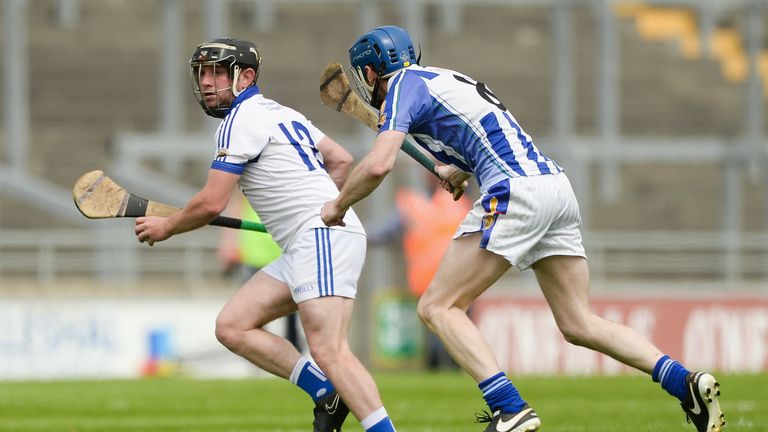 Before that 2014 Ryder Cup, Sky Sports put a package together on McGinley's GAA background. He was filmed and interviewed in the Ballyboden dressing rooms, on the same pitch where he had picked up that knee injury. McGinley mingled with old team-mates. The camera picked him out from the gallery of monochrome framed photographs on the wall. And that GAA community spirit framed a central theme of McGinley's captaincy.
The thrust of that approach was connecting with people, getting to know them better, showing them he cared. Over a year and a half before the competition, McGinley made it his business to have dinner with any player who had a realistic chance of making the team. For those he didn't know, McGinley worked even harder to make that connection. At one stage, McGinley showed up at a tournament in Malaysia to spend time with the Frenchman Victor Dubuisson. That enabled McGinley to work out what kind of partner would suit Dubuisson but the level of forensic detail McGinley brought to everything was staggering. When he first put his stats team together as part of his backroom, McGinley got them to trawl through the previous 10 years of the Johnny Walker Championship at Gleneagles, and look for two to three correlations. The main one was that whoever did well on the par 5s, usually won the tournament. That information was critical to McGinley for designing his match-ups.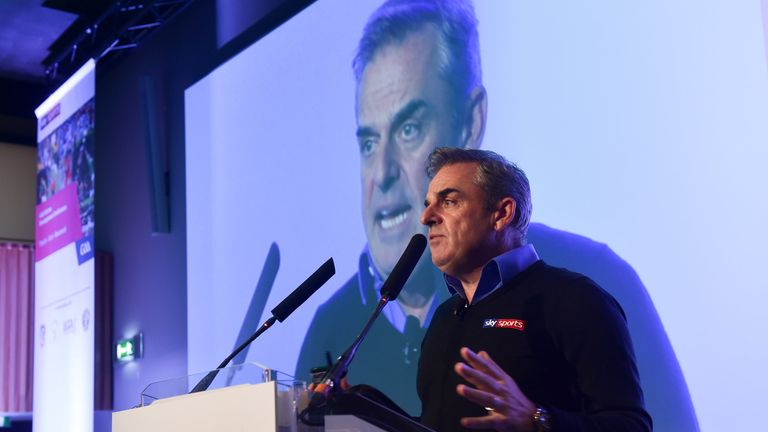 Golf has always been an individual sport but McGinley wanted to empower that individual mindset, not restrain it. Historically, Tiger Woods has had a poor record at the Ryder Cup. "Tiger liked to be an individual," McGinley told his Croke Park audience. "He didn't like to sit with 11 other guys but they [the US team] brought him in and sanitised him. He wasn't the Tiger you saw on a week to week basis."
McGinley's European crew were the exact opposite. One of the images the team used was a picture of Justin Rose pumping his fist after sinking a putt at Medinah during the 2012 famous Ryder Cup win. Fire had been superimposed coming out of Rose, and the European crowd. McGinley wanted his players to play without fear, without inhibition, but he also wanted them to anticipate the roar, to elevate the crowd.
"I didn't want the players thinking, 'I hope I nail this putt,'" said McGinley. "I wanted them thinking, 'I've got the power of 50,000 people [European supporters] in my hands'."
In his mind, McGinley wanted to transport his players to an arena like Croke Park, where those players were inspired and driven on by the thrall of the crowd, by the voice and emotion of their own people.
It was easy to see why McGinley felt so at home last Saturday. He was back amongst his own people.