Stephen Rochford describes Mayo's unique obstacles
Last Updated: 07/05/18 11:51pm
With summer approaching, Mayo football fans are bracing themselves for yet another odyssey. After 19 games over the past two summers, the men in green and red fell agonisingly short on both occasions.
Nonetheless, they remain one of the most fascinating stories in sport, as they attempt to bridge a gap of 67 years and lift Sam Maguire.
At the helm is Stephen Rochford, who is aiming to steady the ship, and steer them clear of the choppy waters of the qualifiers this summer by beating Galway on Sunday. The Crossmolina man is charged with one of the biggest jobs in Gaelic football, but perhaps has more obstacles than his opposite numbers.
Currently, 14 out of 33 in the Mayo squad are based in Dublin. Rochford acknowledged it's a simple fact which must be dealt with.
"We're certainly challenged by that. That's the nature of living outside the capital. That's where the better jobs are, where the wider variety of those top jobs are - that's just economics and the way of the world.
"It's definitely a challenge. The typical challenge with that is from a recovery point of view, balance to their lives.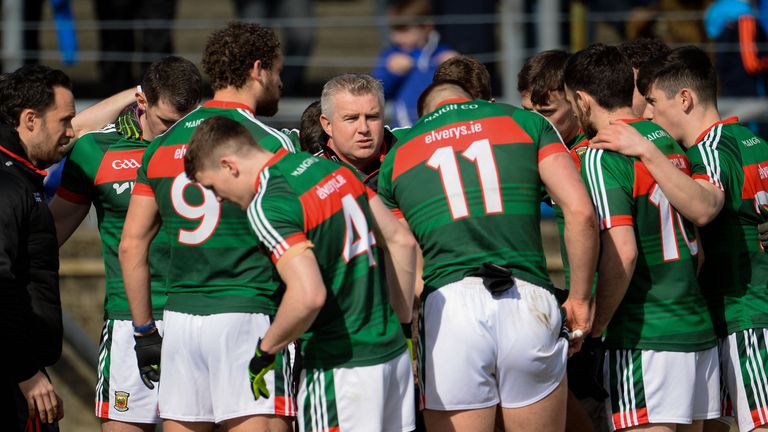 "They are leaving Dublin just after lunchtime, travel to the west. Get in there and do all they need to do before training. Get through a training session. Maybe meet the medical team. Eat properly. Then get on a bus and get back up to Dublin some time between half 12 and half one.
"By the time you mentally switch off and sleep, you're having to get up at five, six o'clock in the morning to make up for the time you took off the day before.
"The other challenge for us has been facilities. Trying to get facilities in the midlands with the wet spring we've had - that has been a real challenge.
"When you're in the midlands you're moving all 33 players then. So while it is everybody travelling that night, it brings some balance to it - we'd always be thoughtful of making it easier on the guys in Dublin. But it's certainly a bigger challenge. For me, it certainly leads to our slow start during the year."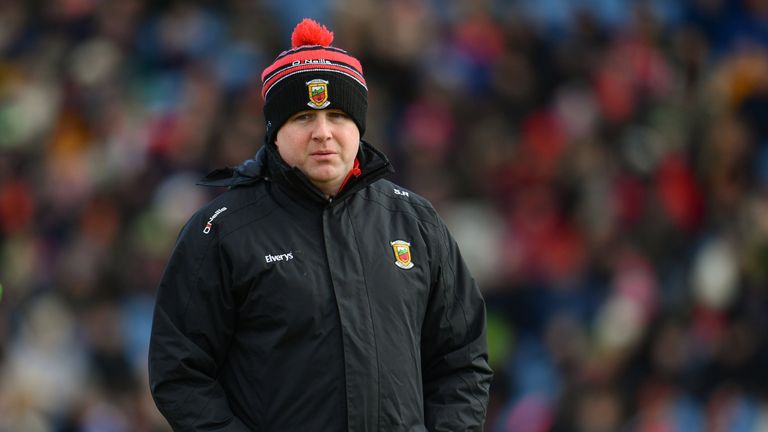 Mayo have started notoriously slowly in the last two seasons, gathering momentum game-on-game before reaching the All-Ireland final. It may not be a case of third time lucky should they face that path again. Given the introduction of the Super 8s, taking the direct route may be key.
Of course, it's easier said than done. In their way stand Galway fresh off a remarkable League campaign, reaching the decider, gaining plaudits for a credible display against the Dubs.
Rochford made it clear their full focus is on Castlebar.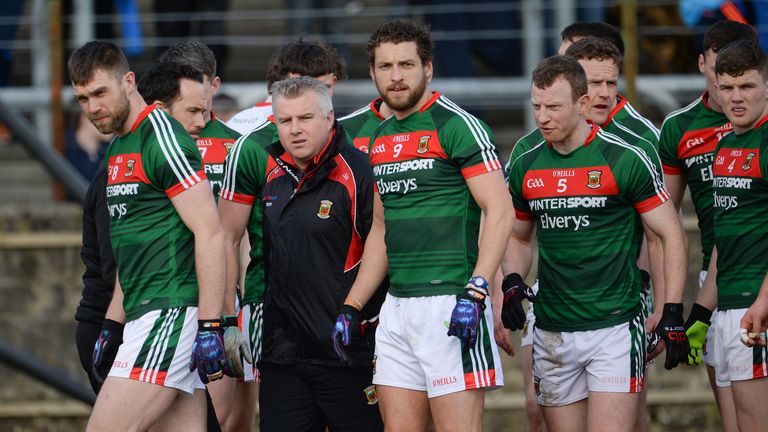 "Really I haven't given any thought to anyone bar Galway on May 13," he said. "It is a massive game, our record isn't good. My record and our recent record isn't good and it would be foolish to be looking any further than May 13.
"Any team that has got to a National League Final without the input of the All Ireland club winners tells you the strength Galway have within their team and squad and now that they have the four or five guys probably coming back in from Corofin. It illustrates the magnitude of this game on May 13.
"A Connacht title is important to us and it is our preference to go the front door way. We know the only way we can look to achieve that is by winning on May 13."
It's going to be a titanic battle on Sunday.