London GAA seeking a native edge as Connacht champions Galway come to town
"It's important that there are lads who call it their county and they aspire to play for London when they reach senior," says selector Michael Maher
Last Updated: 17/05/19 10:39pm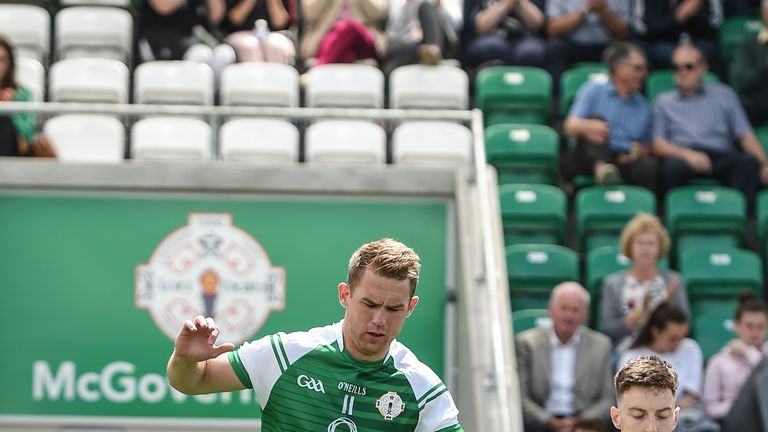 A change of approach is benefiting London's Gaelic football team, as they seek a scalp when reigning Connacht champions Galway come to Ruislip on Sunday afternoon.
In 2013, London secured wins over Sligo and Leitrim to reach a historic Connacht final. However, six years on, just three of that panel remain. The Exiles have always drawn from the city's Irish diaspora, and this will continue to be the case. But an over-reliance on Irish stars moving to the English capital for short-term stints can lead to a lack of continuity and consistency.
In a bid to ensure more sustainable progress, manager Ciaran Deely is incorporating more native Londoners into the squad. Ahead of the Galway clash, there are a record 13 London-born players in the 32-man set-up.
"He (Deely) has ensured that the door is open for any London-born players that are good enough," London-born selector Michael Maher told Sky Sports.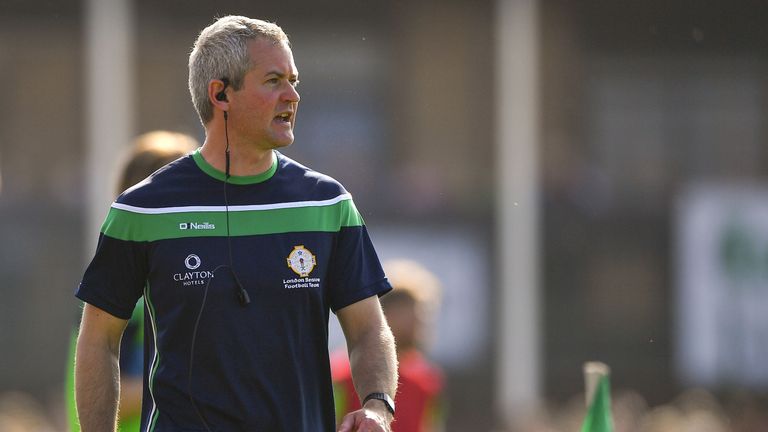 "When I was growing up, going to watch these games, there was [rarely] a London-born player - there might have been one or two every few years. Without the 13 lads, we would have struggled to get a panel good enough to compete in the National League. We want a conveyor belt of talent coming through, and we want the people involved in underage structures in London. The structures are improving year on year.
"Youngsters coming to the game on Sunday will see, 'If I'm good enough and stick at this, the door will be open to me'. Maybe before, when youngsters would have come, they may have struggled to see that pathway.
"Lads who are 13, 14, 15 will then stick with Gaelic football as their main sport because they have that ambition.
"It's important that there's always a conveyor belt of players coming through within the county, of lads who call it their county, and they aspire to play for London when they reach senior."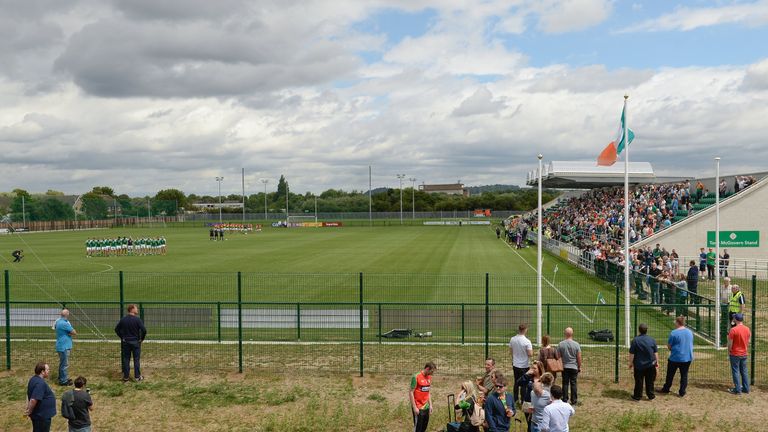 Nonetheless, Maher made it clear that there will always be a place in the squad for emigrated Irishmen.
"Mark Gottsche has been around for years.
"Someone of Owen Mulligan's experience, when he came onto the panel in 2017, was extremely beneficial. Ciaran spoke highly of what Owen offered the group."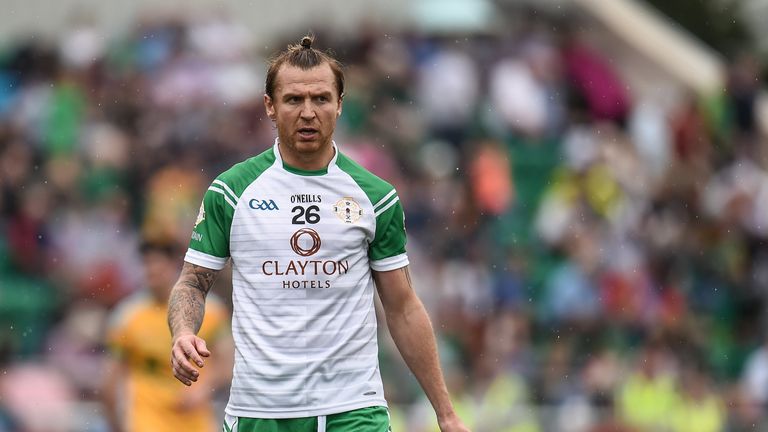 Indeed, three-time All-Ireland winner with Tyrone, Mulligan had nothing but good things to say about London when speaking earlier this year.
"It was a great set-up in London," said 'Mugsy'. "Ciaran Deely was brilliant. He looked after me. He told me to come in and see what I think. It was brilliant, a professional setup and all the London lads were an exceptional bunch of fellas. They took me in and I bought into their system.
"At 36, I didn't intend to play as much as I was expected to play. But I enjoyed it, it was a bit of a bonus. I enjoyed the fitness and training and things like that. The sense of being in a group again, they were after the same thing I was, just winning matches. We lost the two games, but saying that, you meet friends and friends for life.
"There's a few London-born players over there who are exceptional footballers.
"Irish-based players coming over, they're only playing a year and away again. With the London-based players there, they're living there. You only have to look at Liam Gavaghan, he's a super player.
"If they get more players like that there that buy into it, obviously they're of Irish descent and their mothers and fathers are Irish but they're over there with the English accents, they live there. But they're great players. If they can get more of them, that's the way to go."
Although the Exiles achieved just one win in their Division 4 campaign in the Allianz Football League, optimism is high within the group that they can deliver a result that would send shock-waves across the Gaelic football landscape.
"You really want every team who comes to Ruislip in league or championship to really feel like they're coming to a fortress," smiled Maher.
"Our focus is on giving a 100% performance in our capabilities. We'll control the controllables from our side and look to give a very good account of ourselves, and draw Galway into a battle.
"Not one person would give London a chance on paper. So we're setting out on Sunday to give Galway the game that nobody believes we can give them."