GAA: Dublin v Mayo All-Ireland football final key battles
By Sean McCarthy
Last Updated: 17/09/17 6:20pm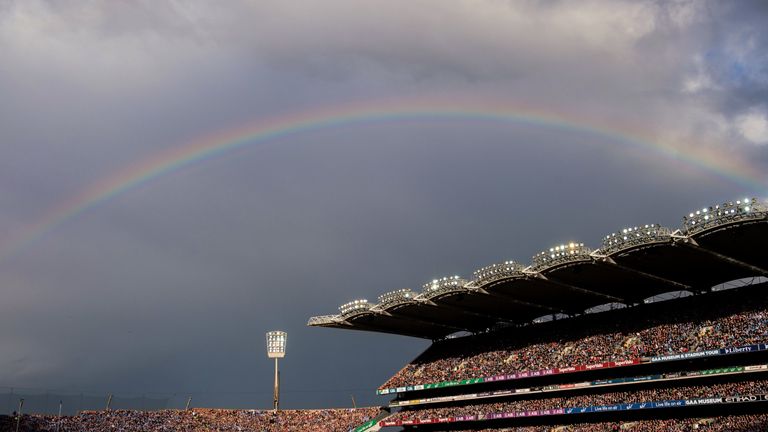 We take a look at the key areas which could decide the outcome of Sunday's All-Ireland football final between Dublin and Mayo, live on Sky Sports Arena from 2.30pm.
Mayo and Dublin know each other too well at this stage, the final on Sunday will be the fifth time they will face each other in the championship since 2015. There have been two draws and two wins for Dublin in replays, in both the 2015 semi-final and last year's All-Ireland final.
As we continue our build-up to what will be an exciting game, we look at the key areas that will decide if Dublin will win three in a row or if Mayo will finally end that 66 years wait to bring Sam back out west.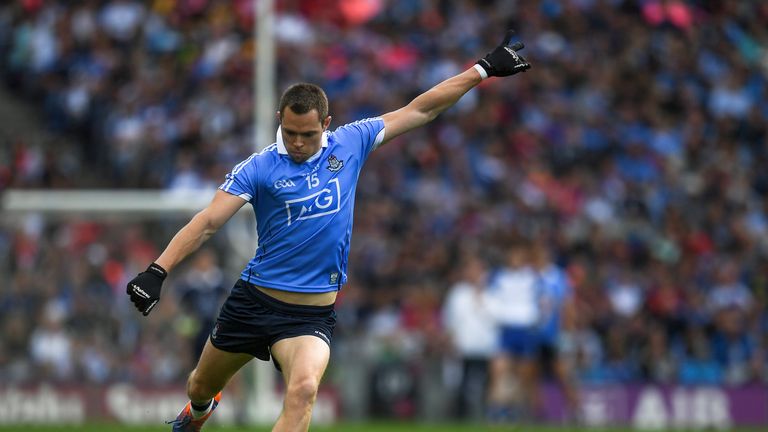 Cillian O'Connor v Dean Rock
Dean Rock can win this final on his own if the Mayo defence start giving away needless frees anywhere within the 45-yard line.
The Ballymun Kickhams forward is Dublin's highest scorer this year with 3-24, 0-22 from placed balls
Remarkably, Rock has a 92% success rate from all frees in the championship since 2016. 96% within his range and 75% outside.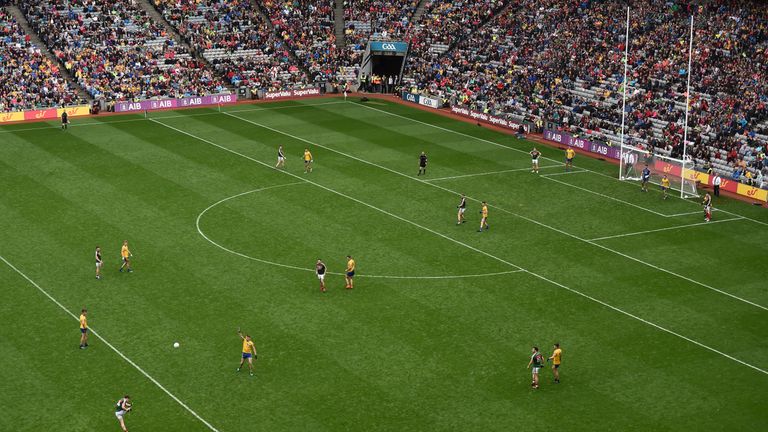 Cillian O'Connor is at an amazing 95% success rate inside his range but is only at 35% when he goes outside it with 0-06 from 11 frees. Dublin know this Mayo team inside out by now so if frees have to be conceded, they will be from around the 45-metre line.
These stats came from @dontfoul, well worth a follow if you like great GAA stats.
O'Connor has scored a fantastic 3-59 from nine games. The Mayo captain has also scored 0-29 points in four All-Ireland final games (including the replay last year) but has only the loser medals to show for it. He will need to have his kicking boots on if Mayo are to have any chance.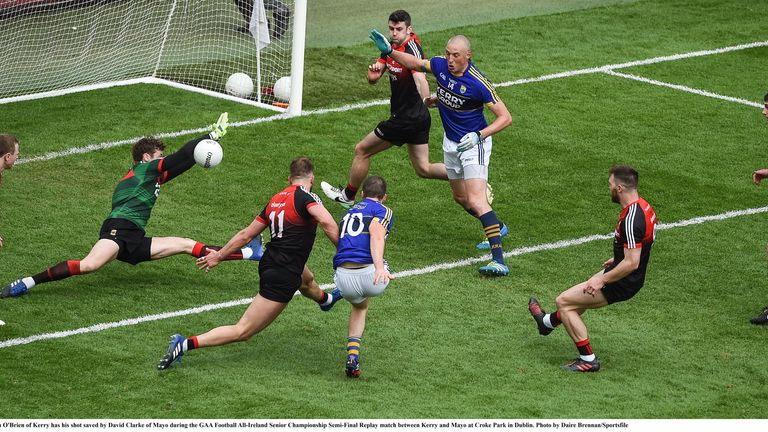 Stephen Cluxton v David Clarke
Mayo manager Stephen Rochford shocked not only Mayo but most of the GAA world when he dropped David Clarke for the replay last year.
Clarke pulled off some great saves to deny Brian Fenton and Kevin McManamon in the first game, although the save from Fenton hit off Kevin McLoughlin and went into his own net for the first of two own goals.
However, in the replay, Rochford started with Rob Hennelly as his kick-outs had a longer range but the move backfired massively as Hennelly's kick-outs were poor and in the second half, he was shown a black card after he fumbled a dipping ball in by Paul Flynn and dragged down Paddy Andrews.
Clarke's first touch of the ball was to pick it out of the net after Connolly stuck it in the corner of the goals.
This season, Clarke has been superb with some brilliant saves keeping Mayo's season alive during times when it looked like they would fall by the wayside early on in the qualifiers. Against Kerry, he also pulled off a double save at a key point in the game.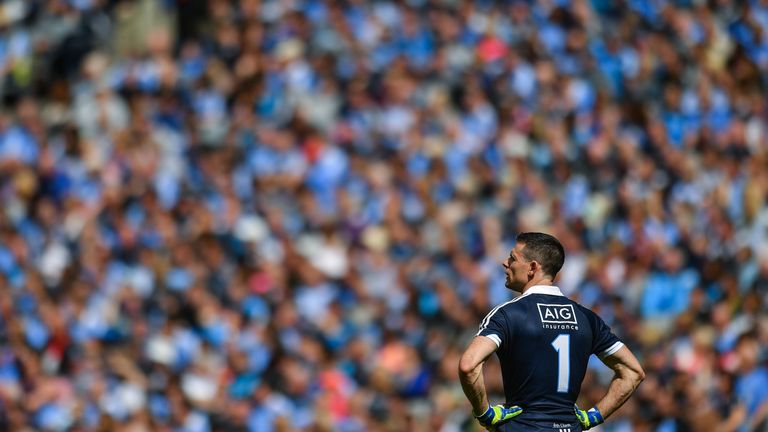 Stephen Cluxton is simply the best GAA goalkeeper ever. While his kick-outs get all the attention, his actual goalkeeping skills, keeping the ball out of the net, is often overlooked. For a man who doesn't have too many saves to make due to the dominance of the Dubs, when he is called into action, the chances are he will save it.
His ability to pick out a player 35-50 metres up the field from kick-outs results in a retention rate of over 80% and his speed of getting the back into play and starting a Dublin attack means the opposition get no rest.
Cluxton can also kick longer than Clarke, which means that Dublin can easily push up on Clarke's kick-outs and apply the pressure immediately after a score.
This final will decide who gets the All-Star in the goalkeeping position this year.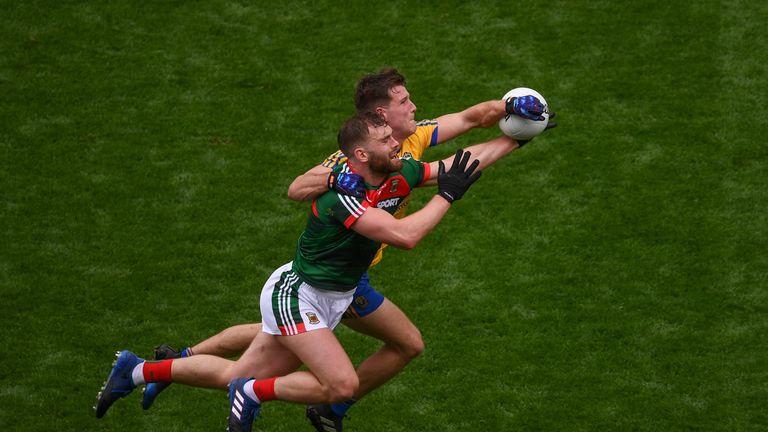 What to do with Aidan?
The only thing certain about Aidan O'Shea is that he will be in the middle when the ref throws the ball in. Where he positions himself after that is something only Rochford and he knows.
In the semi-final against Kerry, Rochford pulled off another shock and gave O'Shea a man marking role on Kieran Donaghy. While Donaghy only scored 0-01 himself he was involved in the build up to 2-04 of Kerry's total of 2-14.
If O'Shea drops back into the middle, it will give Clarke another option on his kick-outs. However, Seamus O'Shea and Tom Parsons have a great partnership in place there but expect O'Shea to be somewhere in between the midfield and half back line for most of the game.
The benches
Bernard Brogan, Paul Flynn, Eoghan O'Gara, Michael Darragh Macauley, Kevin McManamon and Diarmuid Connolly, The names alone will send a shiver down the spine of most inter-county defenders and managers but these are the names of the substitutes that came on for Dublin in the quarter-final against Monaghan and the semi-final against Tyrone.
Jim Gavin will have 11 players on the bench on Sunday and most of them would be starters if they were from any other county. Dublin substitutes have contributed a whooping 3-21 in the championship this year. These players know they only have a limited window to make an impression on their manager and they are all taking that opportunity magnificently. What a glorious problem that is to have for Gavin.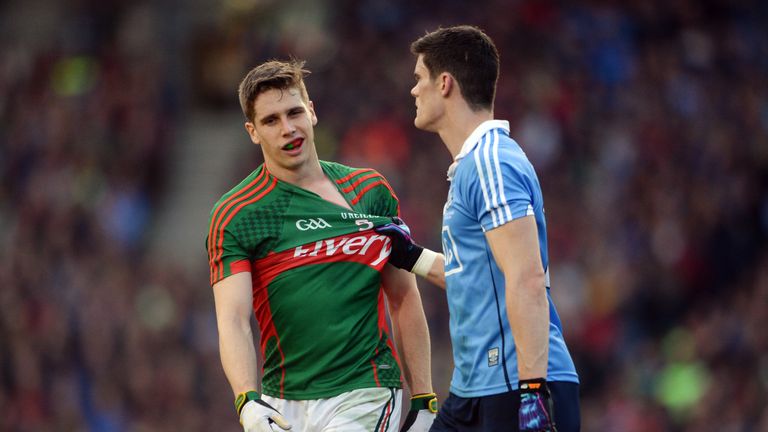 Stephen Rochford does not have the same quality on his bench (him and the rest of the country) but he does have Conor Loftus, Ger Cafferkey and Paddy Durcan, who can all come on and make an impact on a game. He can also call on the veteran Alan Dillon to give some experience late in the game.
The referee
At the start of September, Joe McQuillan was confirmed as the ref for the All-Ireland final. The Cavan native is not in strange territory here as it will be his third All-Ireland final. He was in charge for the Dublin v Mayo game in 2013 and also Dublin's win over Kerry in 2011.
McQuillan was also a linesman in the drawn All-Ireland final game last year.
The Kill Shamrocks clubman knows Dublin and Mayo well but he came in for a lot of criticism from both managers after Dublin's 2-12 to 1-14 win in the 2013 final.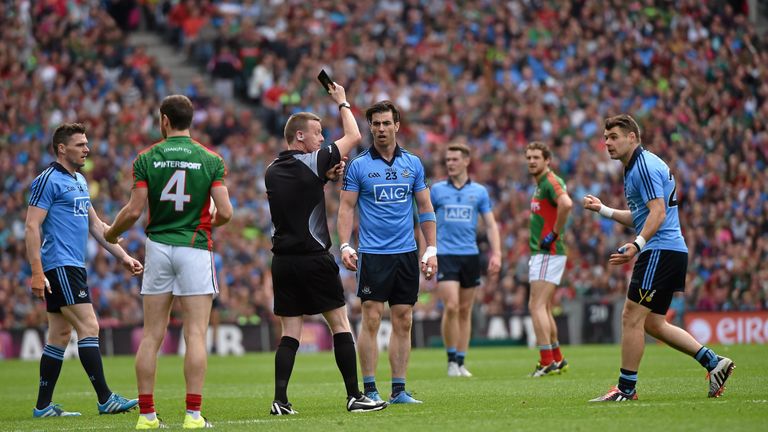 Jim Gavin claimed his team were playing against 16 men and Sky Sports James Horan, the then Mayo manager, claimed that McQuillan had told his players there was time remaining before O'Connor hit a free over the bar to make it a one point game instead of dropping the ball into the danger zone. McQuillan blew the final whistle after the free was scored. much to the heartbreak of O'Connor and his team-mates.
These players know each other better than he does so with a lot of off the ball scuffles expected, he will need to rely on his linesmen and umpires to help him keep things under control. Being an All-Ireland referee is almost a poisoned chalice. Do anything wrong and the defeated team will blame you forever.
The All-Ireland SFC final between Dublin and Mayo will be live on Sky Sports Arena from 2.30pm on Sunday, throw-in at 3.30pm. For those on the move you can get news, views and updates by heading towww.skysports.com/GAA or follow us on Twitter @SkySportsGAA