Croke Park Stadium Director Peter McKenna hits back at Jim Gavin's pitch criticisms
Last Updated: 06/02/19 3:40pm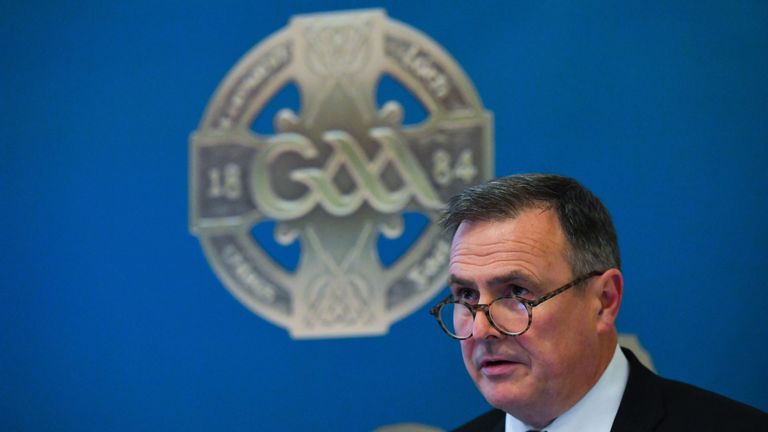 Peter McKenna, Croke Park's Stadium Director, has hit out at managers questioning the effects of concerts on the stadium's playing surface.
Jim Gavin and Kevin McStay were among those to question the venue hosting concerts in the midst of the GAA season. Last summer The Rolling Stones, Taylor Swift and Michael Buble performed at the venue, while an address with Pope Francis also took place in August.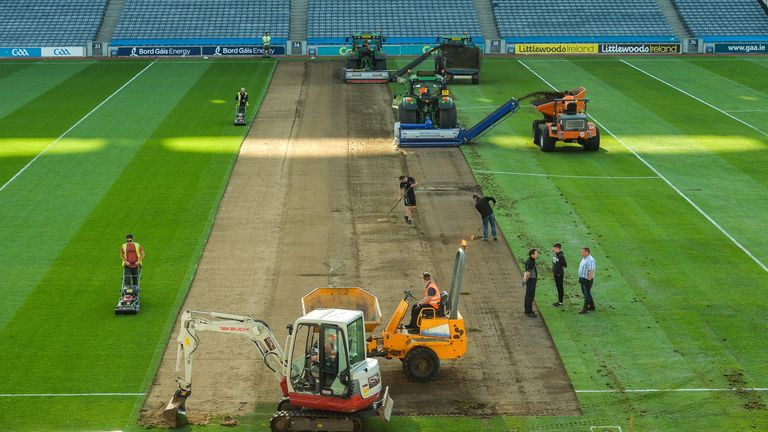 This naturally creates the need for a quick turnaround for the ground staff, with sometimes just days to fix the playing surface. However, McKenna is adamant it does not affect the pitch quality for game days.
"I stand over it from a technical point of view," he explained. "We test that pitch, all the metrics of it.
"Managers need to deflect from other conversations, so it is easy to say that 'I didn't like this' or whatever.
"Managers deflect, they don't want to talk about the issue that you want to talk about, so the pitch is an easy way to create a diversion if you like. The figures are there and I am happy to show them to anybody
"The pitch is put down to the highest standards and we know exactly what the performance metrics of that pitch are in terms of stud turn, hardness and so on. And I have them there for every week for the last five or six years, so no, there is no issue with the pitch."
Dublin football manager Gavin is among those to have called out the staging of concerts so close to GAA games at the Jones' Road venue, last summer questioning a Taylor Swift gig just a week before the Leinster football final.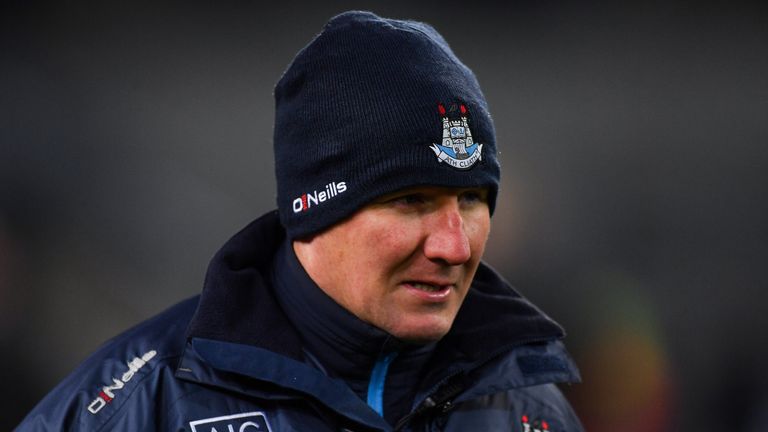 "The administration doesn't help them by putting them in that situation in trying to turn that pitch around in six days."
Gavin was critical of the concerts last June
McKenna says he tried to reach out to the Dubs supremo, but to no avail.
"I have tried several times but he (Gavin) is a very busy man, he is a pilot as well as everything else," McKenna commented.
"I think criticism is really positive. I welcome anyone making comment because it helps us raise our game. But I think if you do make criticism, it is nice to find out exactly what your issues were and let us response. I am always very conscious that the fellas that do the pitch are just regular lads and they have millions of people scrutinising their work and they are on the back page invariably during the year. That's an awful lot of pressure to be on fellas.
"They are part of my team and I will defend their ability to do their work because I think they are brilliant and if there is criticism, I will go and chat to the guy who is making it. And say let's talk us through and tweak whatever the issues are. But sometimes, and you guys (the media) probably find the same, it is not always easy to catch managers on the phone."