Ranking the top ten hurling games of 2018
Last Updated: 20/08/18 6:58am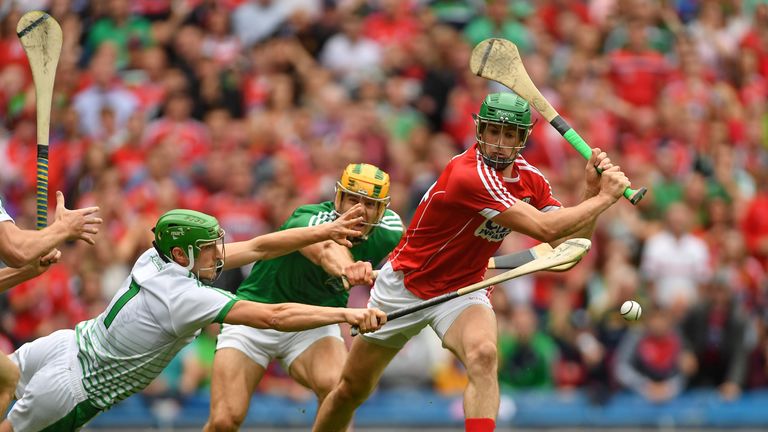 Most are in agreement that 2018 will go down as the greatest ever hurling championship. Here, we rank the top ten games.
10. Tipperary 1-21 Clare 1-23 (Munster SHC)
Playing for a fourth consecutive weekend, Tipp knew that it was win-or-bust, and burst out of the traps to take control of the tie. The Banner worked their way back into it, and they were neck-and-neck turning for home.
It was a game of inches, as Jake Morris hit the post for Tipp and moments later it was worked up the field and put into the Premier goal, dumping the 2016 All-Ireland champions out of the championship.
9. Kilkenny 0-22 Wexford 1-18 (Leinster SHC)
The Munster Championship was making most of the headlines in May and June, but Kilkenny and Wexford served up a cracker in Round 5 of the Leinster Championship, in what was a de facto semi-final.
For large periods, it looked like Wexford were going to get another one over on their neighbours, but the Cats fought back and got over the line by a single point.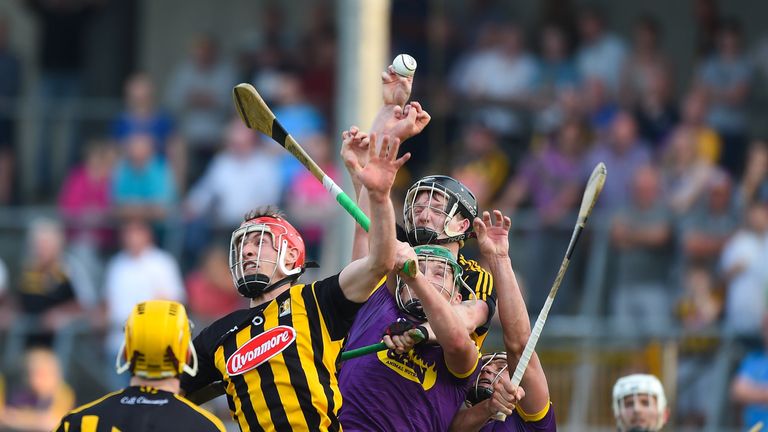 8. Tipperary 2-20 Cork 1-23 (Munster SHC)
Although it was just the second round of the Munster Championship, there was a real sense of do-or-die for Michael Ryan's Premier side. Facing a nine-point deficit at the break, it seemed it was the end of an era for the Premier.
However, the home side rallied impressively in the second half, taking their old rivals the distance as ultimately the two teams couldn't be separated.
7. Limerick 3-16 Galway 2-18 (All-Ireland SHC final)
For raw excitement of the finish, this game could be a lot higher up the list. However, wayward shooting by both sides, particularly in the first half, knocks it down. The combined 36 wides aside, it was a classic as Limerick led by eight points entering injury-time, but goals from Conor Whelan and Joe Canning forced it back to a point.
As a Joe Canning-inspired Galway comeback pushed the Treaty all the way, they held their nerve at the death to secure a historic victory.
6. Galway 1-17 Clare 2-13 (All-Ireland SHC semi-final replay)
Galway raced into a nine-point lead (**spoiler** this isn't the last time you'll read that line in this countdown). However, Clare gave a spirited fightback as Shane O'Donnell and Peter Duggan netted in the second-half to bring it back to a one-point game.
Ultimately, 19 wides proved costly for the Banner, as did Aron Shanagher missed goal opportunity at the death.
5. Galway 1-28 Kilkenny 3-15 (Leinster SHC final replay)
Galway raced into a nine-point lead, but got reeled in by an inspired Kilkenny fightback. Goals from the experienced duo of Richie Hogan and Colin Fennelly when introduced from the bench dragged Kilkenny back into contention, but the Tribesmen had too much firepower, as Johnny Glynn dominated the skies in the first half, and Cathal Mannion scored six from play to see the westerners over the line.
4. Limerick 0-27 Kilkenny 1-22 (All-Ireland SHC quarter-final)
It was a game that had it all - spills, thrills, scores and saves. Previous Limerick sides would have buckled when Kilkenny came charging back late on and scored a goal, but as Tom Morrissey led by example to score a point from wide on the side-line and send his side to the final four, it seemed like the moment that this Treaty side finally came of age.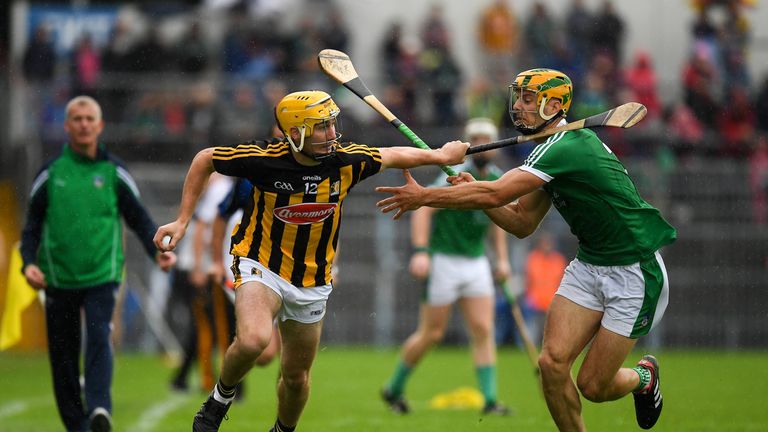 3. Cork 1-25 Limerick 0-28 (Munster SHC)
A sweltering hot June bank holiday Saturday evening on Lee-side was perhaps the moment when the new Páirc Uí Chaoimh came to life.
Cork and Limerick played out an epic, as the game ebbed and flowed but neither side could find a winner. The 14 men of Limerick battled admirably throughout to rescue a valuable point.
2. Galway 1-30 Clare 1-30 (All-Ireland SHC semi-final)
Even the most optimistic of Clare supporters in Croke Park weren't expecting a win, but left the stadium scratching their heads wondering how they didn't get over the line. Conceding a nine-point lead in the early stages, the Banner clawed their way back into the tie and hung in there, taking the lead for the first time after 80 minutes through an Aron Shanagher goal.
Both sides had their chances, but Jason McCarthy's late equaliser ensured that it would go to a replay.
1. Limerick 3-33 Cork 2-32 (All-Ireland SHC semi-final)
On an epic weekend of hurling, Cork and Limerick came to Croke Park with few imagining that it could possibly live up to the excitement of the previous evening. It did just that, and then some.
Just like when they met in Munster, the two sides went tit for tat and couldn't be separated after 70 minutes. Ultimately, it was Limerick's bench which made the difference, as they scored 2-06 and secured safe passage through to the final.
_____
Honourable mentions: Cork 2-24 Clare 3-19 (Munster SHC final), Waterford 1-20 Cork 1-23 (Munster SHC), Waterford 2-22 Tipperary 2-22 (Munster SHC), Galway 0-26 Dublin 2-19 (Leinster SHC), Dublin 3-16 Kilkenny 1-24 (Leinster SHC).