Eddie Brennan will face off against his Laois selector Fitzgerald on Saturday
Last Updated: 30/11/18 4:58pm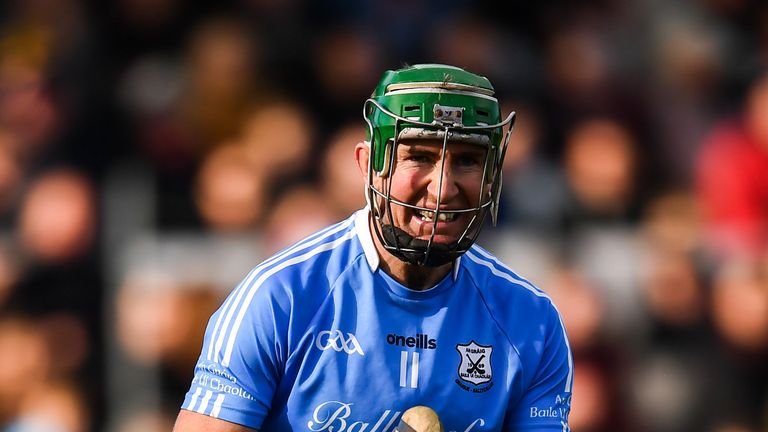 Ex-Kilkenny star and Laois hurling manager Eddie Brennan is preparing for a unique occasion on Saturday afternoon when he comes up against Tommy Fitzgerald and Portlaoise.
Brennan has taken the reins of the O'Moore County for 2019 onwards, but is enjoying an Indian summer to his own playing career, after helping Graigue-Ballycallan to the Kilkenny intermediate title.
As luck would have it, they'll be facing a Portlaoise outfit which includes Fitzgerald who is part of Brennan's coaching ticket on the county team.
"I'm trying to keep pushing plenty of food into Tommy this week anyway and get him bulked up so he won't be able to run around," said Brennan. "It's an unusual one, it's gas, the two of us would have spoken maybe four weeks ago. It kind of dawned on me. I said, 'Ye won the senior B, are ye in the intermediate (in Leinster)? Are we in line to run into each other?'"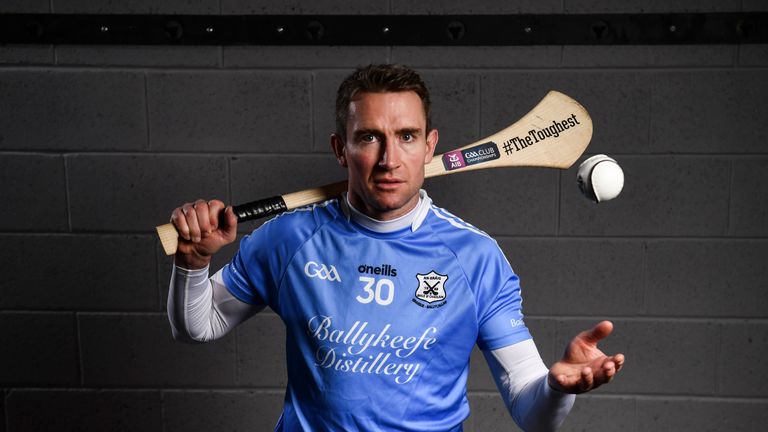 "It's the man above having a dark sense of humour."
Eddie Brennan
"In a way, you're kind of hoping that doesn't come to pass. Then after the semi-final when we beat Fethard the first thing I was concerned about was who won the other one. When you heard it was (Portlaoise), it's the man above having a dark sense of humour. That's just the nature of it, no more than two club guys squaring off to each other in Fitzgibbon or Sigerson. It'll be parked up for an hour on Saturday and whatever happens, happens.
"We've agreed to stay at opposite ends of the pitch and not try to run into each other too much. Just looking forward to it, it is what it is. It's a Leinster final with your club which is just phenomenal, mental really."
At 40, Brennan knows his playing career isn't going to last much longer, but the carrot of senior club hurling next year means he's not ruling anything out.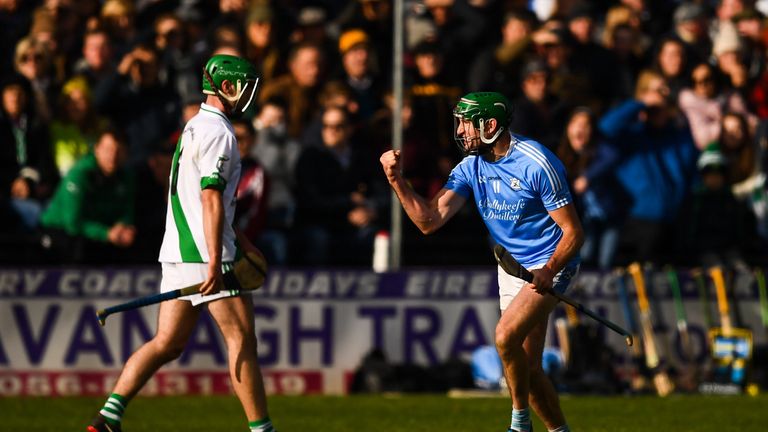 "Certainly, it's attractive," he conceded. "There's no doubt about it. You look at it and say, 'Am I in the way or am I actually contributing something?' And that's the reality of it because if I can help in some way - it's all about the young lads in our club. I got huge satisfaction out of the county final, seeing them win something and watching how they've kicked on in the last couple of weeks. They're the future of the club. It's certainly not about someone like me anymore and it's brilliant to see them get a county final under their belt and go into Nowlan Park in those surrounds and excel and succeed.
"That winning habit gives you belief and confidence to go forward. I would have huge, huge hope for our club in a couple of years' time why we can't be knocking on the door and winning seniors."
Make sure to keep up with all the latest GAA news and analysis via skysports.com, the Sky Sports mobile app and @SkySportsGAA on Twitter.
The Sky Sports mobile app will keep you up to date with the latest news from Gaelic games - here's how to receive the alerts you want.