Jamesie O'Connor's hurling team of the year
Last Updated: 23/08/18 2:01pm
Sky Sports analyst Jamesie O'Connor picks his hurling team of the year.
1. Eoin Murphy
Donal Tuohy had a great year and Nickie Quaid had the intervention of the year with his save against Seamie Harndey which was more like a tap or flick that JJ Delaney or Ollie Canning would be proud of, but Eoin Murphy was unreal all year. The saves he made in the Limerick match alone were worthy of this selection but in terms of distribution, he's just the best in the land as well as shot-stopping. Class act.

2. Sean Finn
Sean is my unsung hero of the season and he has been consistently excellent all year long. He has proven to be rock solid and utterly reliable from the start of the season and just goes about his business nice and quietly.
3. Daithí Burke
An automatic on the edge of the square.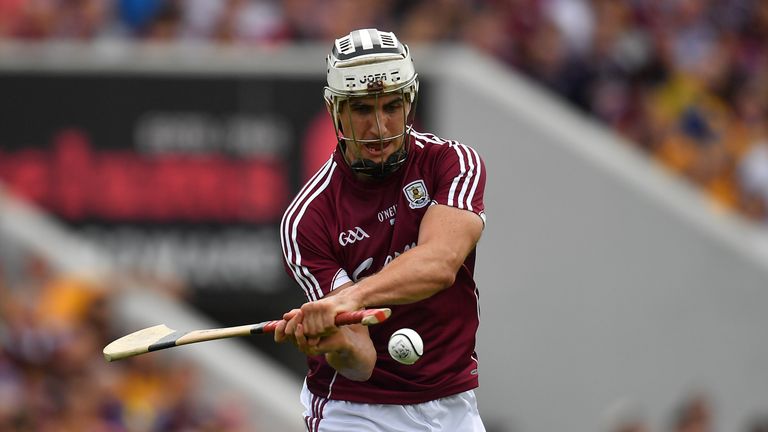 4. Jack Browne
People might be surprised that Colm Spillane or Richie English didn't make this spot but Jack deserves it. He was written off a few years ago but bounced back to have an incredible season. He is a teaching colleague of mine but that had nothing to do with it. Jack put the shackles on John McGrath against Tipp and had a sensational year. He may not even be nominated for an All Star but he makes my team of the year.
5. Pádraic Mannion
Another automatic choice. He didn't have his best game of the year in the final but he comes into the conversation for Hurler of the Year.
6. Declan Hannon
It was not an outstanding year for centre-backs. The likes of Conor Cleary were impressive and workmanlike and Declan Hannon was really consistent. He had a great final and I wondered how he would play having the pressure of being captain and marking Joe Canning.
7. Dan Morrissey
Dan was solid as a rock all year long. He was not fussy in defence but got through a power of work and when Hannon was injured against Cork early in the game Dan went in at number six and smoothed the path to a draw. He was also a man of the match contender against Kilkenny and played great stuff this season.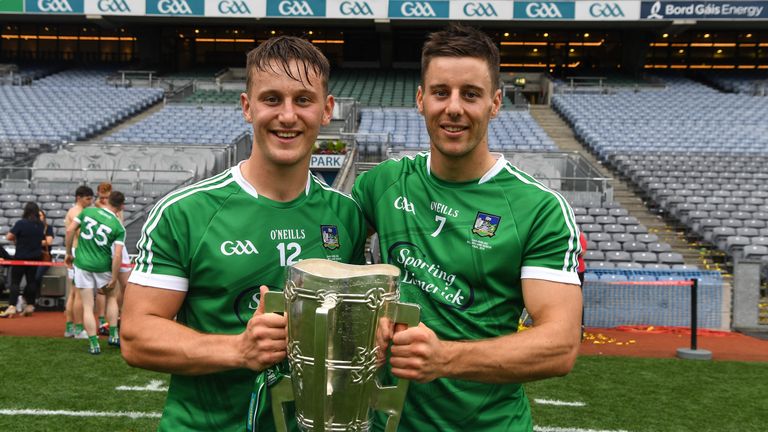 8. Darragh Fitzgibbon
Darragh has a great engine and he excelled at centre forward in the Munster final which shows his versatility and worth to the team. He has blistering pace and a great work ethic.
9. Cian Lynch
The trio of David Burke, Johnny Coen and James Maher had very a good year but Lynch was great at times. He really stood up in the All-Ireland semi-final and before that he had a very good league as well. His form may have dipped a small bit during the early part of the summer but he quickly regained it and both he and Coen cancelled each other out in the final which was a massive gain for Limerick in its own right.
He goes well and Limerick go well.
10. Dan Kearney
Dan was outstanding all year for Cork. When he burst onto the scene a few years ago there were great hopes for him. Then there was a feeling that he had regressed a little and might have to be patient with so many younger players streaming through.
But this season he got the chance, worked deep in his own midfield and half-back line and drifted all around the field. Part of me feels that Cork would have been in the final had he stayed on pitch and not succumbed to injury after 60 minutes against Limerick. They owned that game until he went off. From the opening game against Clare he has been great - one of first names on this team.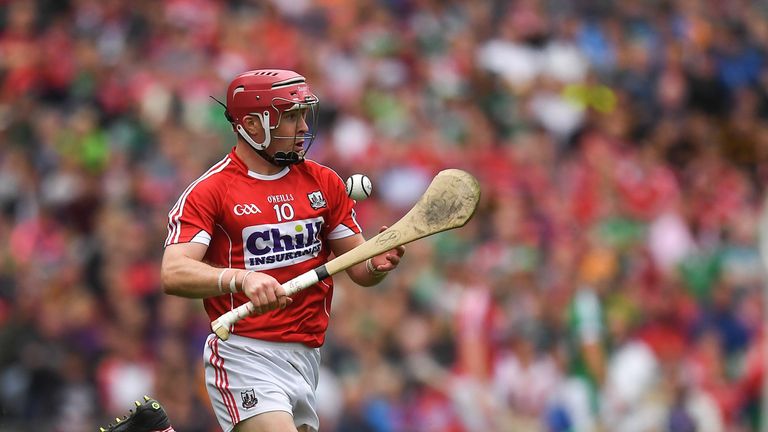 11. Joe Canning

Joe definitely came good as the season went on. When urgency was needed he stepped up against Clare and it took him a while to spark on Sunday but he finished with 1-10 in an All Ireland final and that is some going. He was in flying form in both games against Clare and always stepped up when required.
12. Tom Morrissey
Peter Duggan will come into the conversation here but I go for Tom who had a really good year. Kyle Hayes was in the mix as well and I guess it came down to those three. I go for Tom because when Aaron Gillane was sent off against Cork he took over the free-taking duties and nailed all of them. He works really hard for team and he managed a crucial goal on Sunday.
13. Seamie Harnedy

Seamie had another fine year for Cork and it would be very hard not to have him on this team. He was man of the match in the Munster final and scored great goals against Clare and Waterford. He is a real leader.
14. John Conlon

An automatic. He scored six points from play in their opener against Cork and never looked back. At full forward he caused havoc against Waterford. On his day he was unmarkable.
In the replay with Galway he was inhibited by injury and Clare's tactics didn't help either but when his team really needed him I thought he was consistently excellent.
15. Patrick Horgan
Pat demonstrated true leadership all year. As an inside forward you are dependent on the service you get and anytime you put a good ball in front of this guy he would skin you. But he was starved of possession against Limerick and that showed his worth to the team because they struggled without him in form. He hit the post three minutes left in that game and it could have swung the match for them had it gone in. Gillane is unlucky and Kyle Hayes will probably get the Young Hurler of the Year but Patrick gets into this team.