Peter Canavan column: Dublin are yet to fully ignite
Last Updated: 01/09/18 12:14am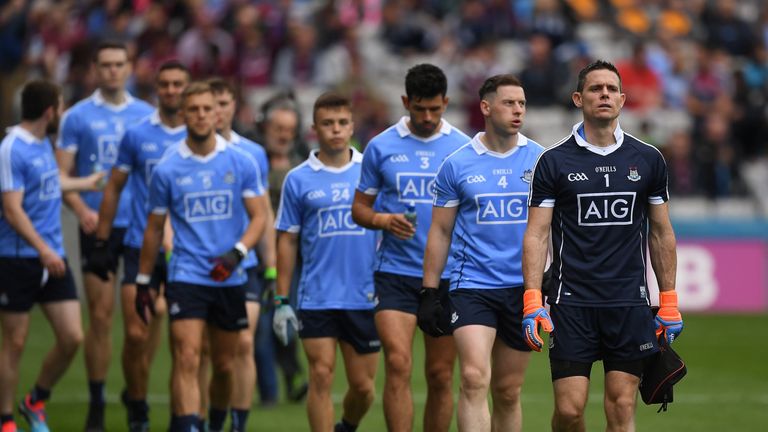 Sky Sports analyst Peter Canavan gives his thoughts ahead of Sunday's Sky Live All-Ireland final between Dublin and Tyrone.
When it looked like Dublin were getting set to dominate a few years ago, one thing I felt could catch them at some stage was complacency.
I have long since discarded that theory.
It's perhaps one of the greatest feats of Jim Gavin's reign - that he keeps these guys coming back year after year, highly motivated and ready to try and win more with every passing season.
You see players like Cormac Costello who still can't make the starting 15 despite the great things they accomplish when they come on the field.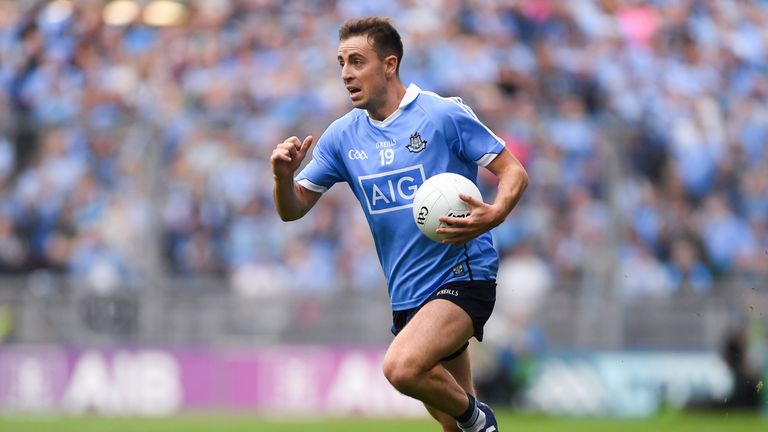 And you see born winners like Paul Flynn and Bernard Brogan desperate to get on the pitch and make an impact at any stage that they can.
They probably find it very hard, Bernard's injury aside, to accept that they have such a limited time on the field but that's what they have to do to fit into the system.
Now, don't get me wrong, I don't think that Dublin have set the world alight this season. And I do believe that Tyrone have a chance of winning the All-Ireland on Sunday.
But everything will have to go right for Tyrone. And they will have to take Dublin out of their comfort zone, take their strike runners and force them to get turned and have to defend.
Jim Gavin will have his match-ups as usual. Johnny Small will pick up Petey Harte and it will be interesting to see what Dublin do if Paudie Hampsey goes on Ciaran Kilkenny and tries to limit his influence.
Cian O'Sullivan is back from injury and now Tyrone need to see if he is actually fully fit.
O'Sullivan has a colossal role to play in this team and is one of Jim's loyal lieutenants, he sits back and screens, jumps forward when he has to, makes his tackles, gets in some turnovers.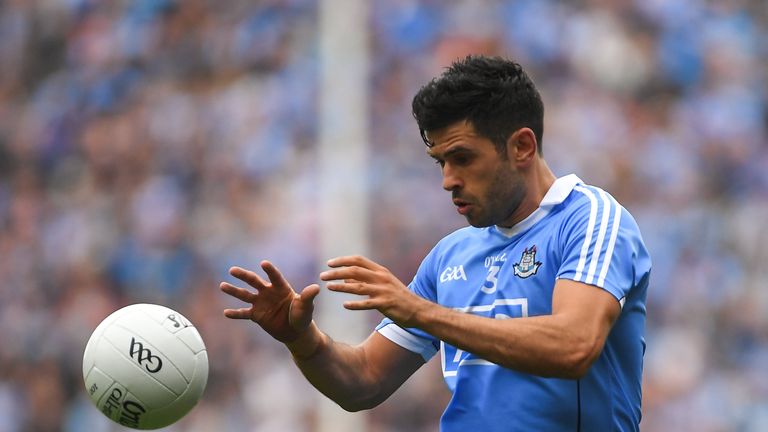 Aside from Stephen Cluxton, he is one of their most important players.
But they are overloaded with talent all over the field. Brian Fenton has yet to taste what losing is like. He is just magnificent.
I would say as a team unit that their sole focus is on winning Sunday - and winning in style. From what I hear I don't feel they are happy with what how they have played in recent All-Ireland finals.
Folk from other counties must look at that and raise their eyebrows but that's how high the bar for the Dubs is - they will want to bury a team and win an All-Ireland final in style.
Their bench is much appreciated too. All year long they have come on and contributed. 0-26 this year from their subs is a very healthy return. Cormac Costello could be the first forward on in this instance and it's a facet of the game that Tyrone are trying to match Dublin in - back up resources when the game is open and there for the taking.
When you look at it from the outside Dublin won't lack for motivation.
They have big day experience all over the pitch.
There are young players like Eoin Murchan but they play a role that suits the team, man marking. Unless Eoin gets dragged into the full-back line well then he is pretty much equipped to do the job he has been asked to do - most likely mark Niall Sludden.
They have plenty of vigour, energy and their system is so strong. They will need to be put off course for Tyrone to win.
Can Mickey Harte's men cause a shock? Yes, they can.
But you would have to tip Dublin for this one. There is a feeling out there that they haven't fully ignited this season yet and they are quite capable of doing it on Sunday. No matter who the opposition are.
Make sure to tune into Sky Sports Arena on Sunday for live coverage of Dublin vs Tyrone, getting underway at 2.30pm.