GAA: Peter Canavan previews All-Ireland semi-final between Tyrone and Dublin
Up in Tyrone they will be planning for every actuality. But there is a lot of hope that they can get a result
Last Updated: 25/08/17 7:38am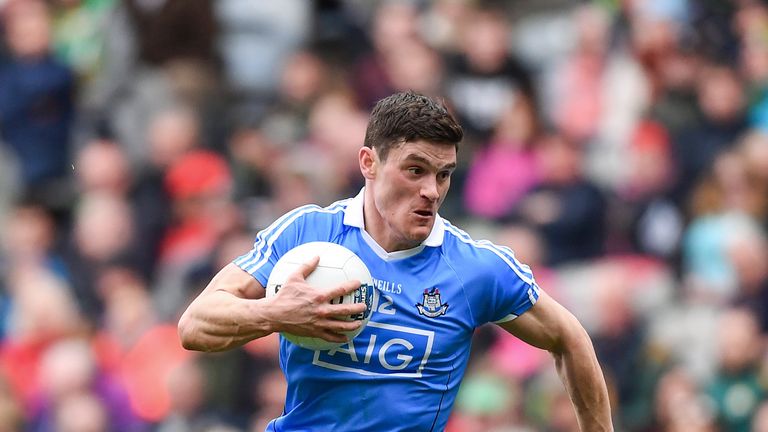 Dublin are definitely one of the greatest teams that I have seen play the game and it's no shock to me that they are just two games away from winning an historic three-in-a-row.
They are well organised, have a great management structure, and obviously have many brilliant players. Their foundations are stable and their achievements and exploits are incredible.
For their All-Ireland semi-final against Tyrone on Sunday there is an added bonus in that Diarmuid Connolly is available again after a 12-week suspension.
Will they start Connolly?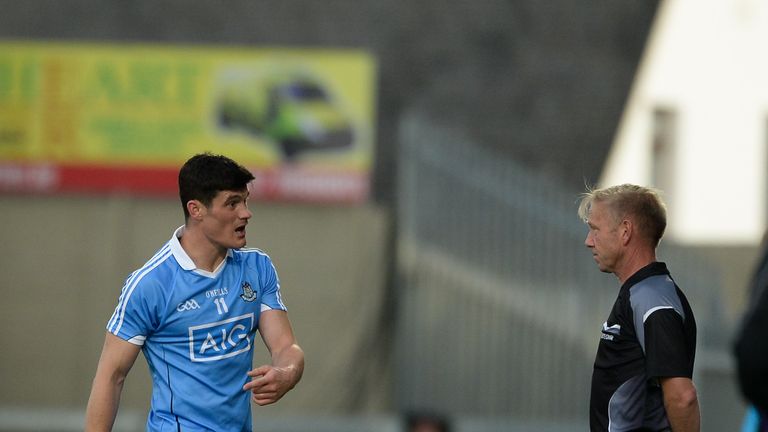 That's completely up to the management. Connolly might well feature, but at what juncture remains to be seen. A guy like him, a natural athlete and footballer, might not suffer as much as others from a lack of game-time - and could be well up to playing this game from the start - but only Jim Gavin will make the call on that. No one else.
Up in Tyrone, they will be planning for every actuality. But there is a lot of hope that they can get a result.
That hope is based on the fact that the squad is well conditioned and built for Croke Park.
There is also a youthful exuberance about the current panel and you cannot buy that. It has been a work in progress for some time and there are some fine players who have stepped off the underage production line. These have been added to more seasoned players, who have a few years of strength and conditioning under their belts.
So there's a nice mix of craft and experience with Petey Harte and Sean Cavanagh at the heart of everything that the team does.
Tyrone also look to have a quality bench with players hoping and ready to be sprung when called upon.
Of course, Dublin have all of those above traits too. And more besides. But maybe the fact that Tyrone can at least look to match the Dubs in certain areas is responsible for the hope and cautious optimism about the county.
To have any hope of winning, however, Tyrone will need to replicate their display against Donegal in the Ulster Championship.
They will need to be relentless from the start, shut down fully at the back, and counter at speed.
The match ups are key every day you go out but keeping Dublin's marquee players quiet - whilst trying to dictate the pulse of the game will be the challenge for Mickey Harte and his men.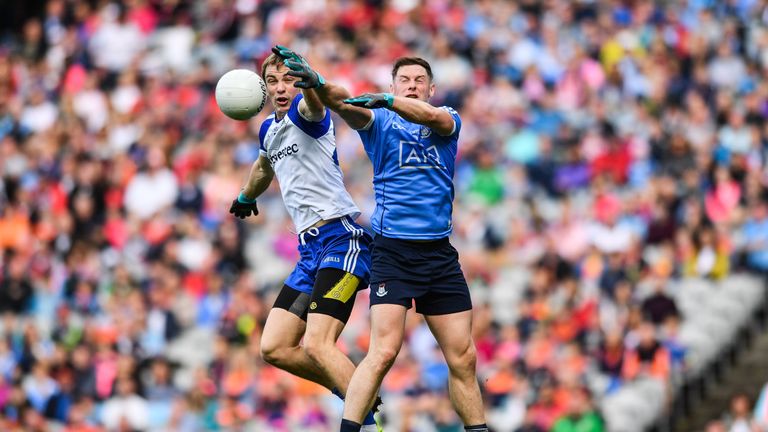 Dublin have been very quiet in the build-up to this game. They cruised through Leinster, they beat Kildare by nine points in the final and yet had to listen to people saying what a good performance Kildare put in.
Last time out against Monaghan they put in their most complete display of the season and wiped them out of it. They were so far ahead that the gulf between them and the others looked bigger than ever.
Everyone on the Tyrone panel is going into this game with their eyes wide open, but you want to test yourself against the best.
Dublin will have left no stone unturned ahead of this match. Perhaps they refined their own match-ups and tweaked their tactics last weekend. Players like Eoghan O'Gara are pushing hard for a starting place from the bench and they know that quality is there to call upon. It could all boil down to the middle third.
How can Tyrone create the space to run at Dublin?
Will Dublin find the room that they usually find against a structured and well organised Tyrone team?
The kick-out battle will be another variable, space will be at a premium and the middle third will dictate where this game is won and lost.
The one thing I don't really agree with is all this talk that the game will be a low-scoring, intense, dour affair.
The fact of the matter is that both of these teams have been putting up big scores all the way through the summer.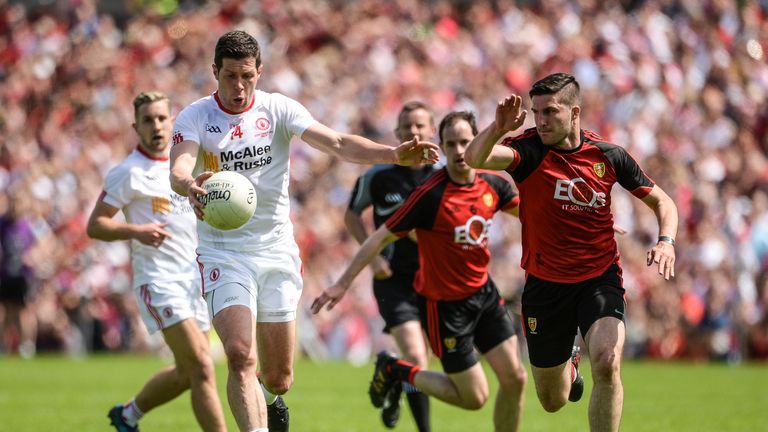 Tyrone might like to get bodies back, and they do pack their defence. But they look to attack too and, under Mickey Harte, they always have.
As for Dublin, they can shoot the lights out any day they go out.
I don't think this will be one of those occasions but at the same time, I don't think it will be an 11 points to 10 game at the same time.
There is a lot to look forward to, it will be a different game to what Kerry and Mayo serve up the day before, there will be sweepers and massed defences but it should be an intriguing battle all the same.
Sky Sports' live GAA coverage continues on Saturday with the All-Ireland SFC semi-final replay clash between Kerry and Mayo, live on Sky Sports Arena from 2pm. Tyrone and Dublin slug it out on Sunday, live on Sky Sports Arena from 2.30pm.
For those on the move you can get updates via our live blog at www.skysports.com/GAA or @SkySportsGAA