GAA: Dublin v Mayo: Peter Canavan previews Sunday's All-Ireland final
The All-Ireland final is live on Sky Sports Arena at 2.30pm on Sunday
Last Updated: 17/09/17 6:20pm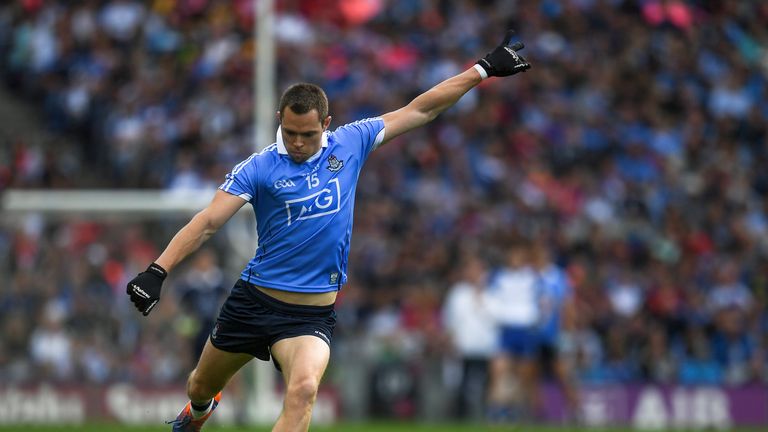 As I look ahead to Sunday's All-Ireland final, I just cannot see how we will not have a cracking game. I think it will be frantic and frenetic.
I'm still not sure if Dublin were truly brilliant or whether Tyrone were far below par in their All-Ireland semi-final but I am starting to think that this Dublin team are just finding new levels every time they go out onto the field.
As for Mayo, they started the year very slowly and yet they are back in an All-Ireland final. It took them two games to get over Kerry but they won't mind that. They are highly conditioned, very athletic and they won't mind the fact that they have played so many games this summer. I think they have used every game to iron out more kinks and maybe they are in a better position for learning so much lessons along the way. They won't give Dublin anything like the time or space they got against Tyrone.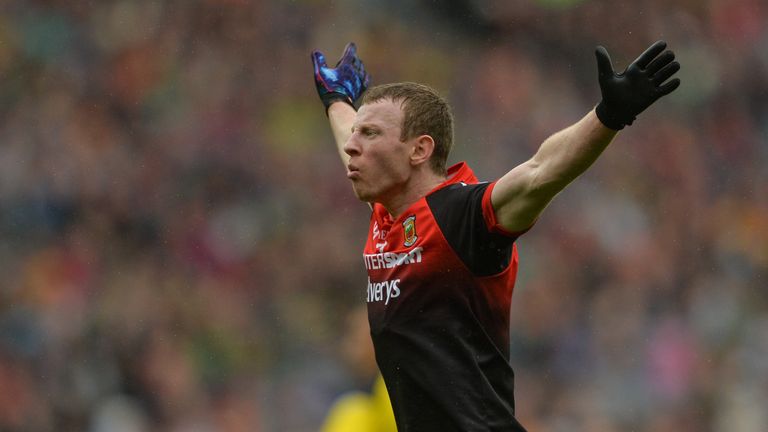 Dublin simply haven't been tested yet. I know that Jim Gavin has disagreed with that statement in his interviews but it's true - Kildare have been the closest team to them - and they still lost by nine points.
Players like Con O'Callaghan have come in and laid down such a marker that Diarmuid Connolly may not even make the starting 15 for the final. That would have been unthinkable just a short time ago.
But that's Dublin - they have a serious squad, a serious work ethic and players like Connolly, Bernard Brogan, Eoghan O'Gara and all the others will have pushed the other players hard in training over the past few weeks.
Mayo's approach may have been slightly different. I would say they appreciated the chance to rest and recover and players like Donie Vaughan, Colm Boyle and Diarmuid O'Connor all had niggles to overcome.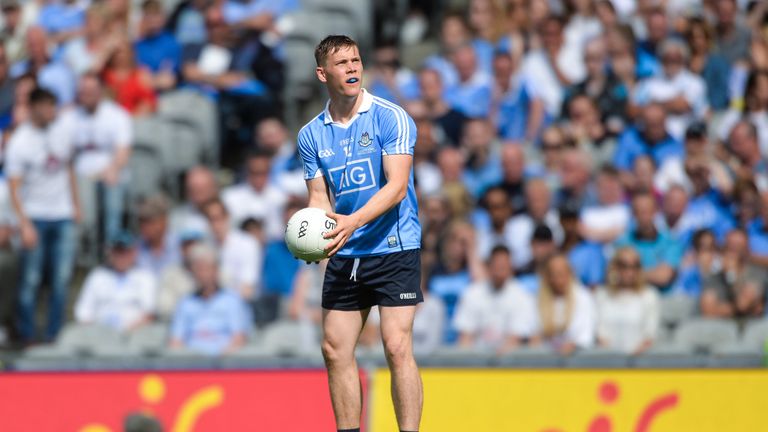 Dublin made an emphatic statement against Tyrone but Mayo are more battle hardened.
And then again Dublin could be fresher come the end of 70 minutes on the final day - I guess we won't know who has the edge until after the game.
It was mooted during the year that Dublin had trained to peak at this time of year, that they hadn't trained hard during the NFL and those theories sound about right just now.
The same theory has been suggested for Mayo so it will be interesting to see what comes out in the wash after Sunday's game.
What we do know is that Dublin are playing better football than they were last year and the game against Tyrone was over after 20 minutes, hugely disappointing for Tyrone people and neutrals who felt this may have been the game of the year, and the biggest test that Dublin would face.
Again, the scary thing is that Dublin won without the likes of Connolly, Brogan, Macauley, Costello featuring in any major way. Stephen Cluxton set the tone with his kick-outs and restarts. He had the ball back out in play after a score or wide within three seconds. That is serious. His team-mates are all in sync and they were making diagonal runs into space as he put the ball on the kicking tee. It's very hard for teams to get a handle on them and I think the only hope is that Mayo press right up on his kick-out but they have to press as an entire unit and not just push up individually.
Tony McEntee, Donie Buckley and Stephen Rochford will all have pondered long and hard what routes are available to curtail Dublin and have a cut and maybe the answer is right in front of them - just be themselves. Get the match-ups right, encourage their runners, Lee Keegan, Colm Boyle and Keith Higgins to dart up the field at every opportunity and play Aidan O'Shea in the position where you can get the most out of him.
They have been here before, lost to Dublin in a replayed final last year, but they won't be feeling sorry for themselves - they know Dublin have gone up at least one gear since and they will have to do the same.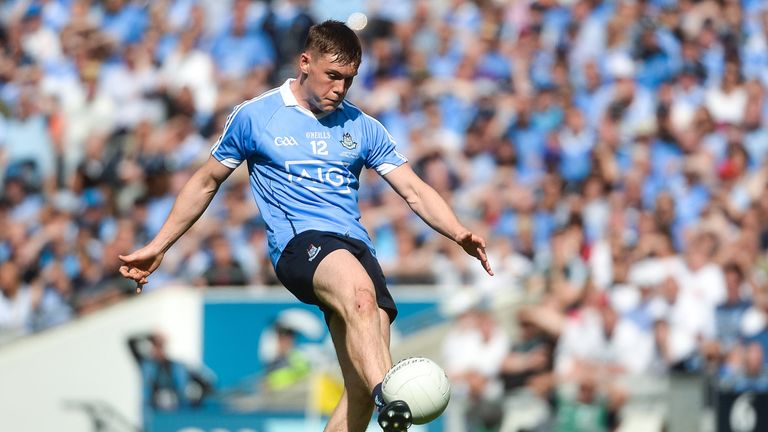 The Dublin forwards will need to be man marked so tightly for they set the tone right from the start last day out. Paul Mannion, for example, was to the fore in that regard. He is a stylish, classy forward but he was tracking back, he made five turnovers during the game, and he really set the tone for the rest of his colleagues.
Petey Harte was one player that Dublin targeted and you can imagine that Higgins, Boyle and Keegan will all be driven back if they attempt to surge forward.
Looking at Dublin's bench they have a huge amount of talent to call upon but Mayo have improved in that regard - they can summon Pa Durcan, Conor Loftus, Stephen Coen and Conor O'Shea - that's not a bad situation to be in. Even if these guys will not score as much as the Dublin subs they will still contribute massively to the game.
In the semi-final Dublin gave one of the most complete displays produced by any team - they timed their runs to perfection, they stayed patient, they sent the ball over and back across the field. Ciaran Kilkenny had 62 possessions and he was weaving the thread through the needle from start to finish.
But Mayo missed 3-13 as well as scoring 2-13 from play in the drawn game against Kerry and most of their players are going to be brimming with confidence too.
I will look into the game in more depth later this week but right now I can only see another cracker emerging.
The All-Ireland SFC final between Dublin and Mayo will be shown live Sky Sports Arena at 2.30pm on Sunday. For those on the move you can get news, views and updates by heading to www.skysports.com/GAA or follow us on Twitter @SkySportsGAA