GAA; Peter Canavan on Mayo's chances to beat Dublin
The All-Ireland final is live on Sky Sports Arena at 2.30pm on Sunday
Last Updated: 17/09/17 6:22pm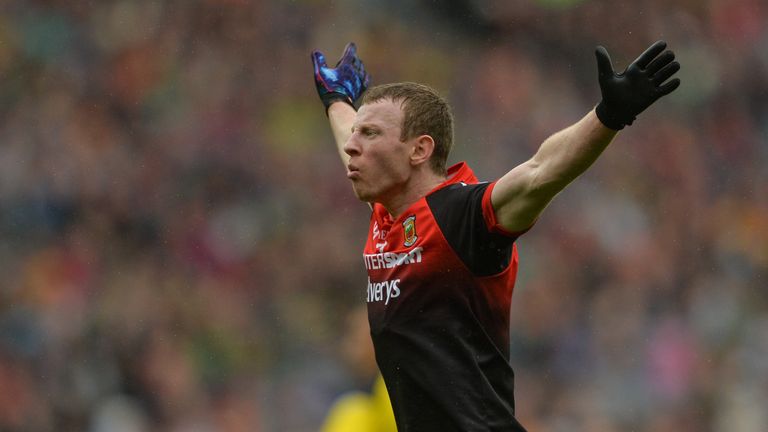 Dublin are huge favourites in many people's eyes but I give Mayo a great chance of winning this All-Ireland final.
During the week someone came up to me and asked: 'What do Mayo have to do to have the best chance of beating Dublin?'
My reply was simple - they should keep doing what they have been doing over the past few months.
They are hardened. They have played twice as many championship games as Dublin have.
They have been knocking at the door for so long now, they've experienced so many horrible days, and so much bad luck.
And yet they keep coming back.
Sometime the wheel has got to turn.
To win, however, would mean having to take down one of the best teams that the game has ever seen, the best of the modern era.
In terms of 15 on 15, I think Mayo can actually match Dublin, but they will need to make a good start to the game and they will also need to be ahead coming into the final quarter.
Why?
Because at that stage Dublin will be emptying their bench and their subs usually weigh in with at least five or six points and often a goal or two as well.
Mayo's bench has improved, there is no doubt about that, but do they make enough of an impact in scoring terms?
No.
Players like Paddy Durcan, who may well start, Conor Loftus and Stephen Coen have all came on with good effect in games this year but while they work hard they don't have the same scoring prowess as Dublin.
And that's fair enough too because it is a much younger bench and the Dublin subs are former All Stars and Footballers of the Year. It is not easy to match that.
But Mayo will have to. And the truth is they must be ahead coming down the final straight because Dublin have the firepower to keep raising flags right until the final whistle.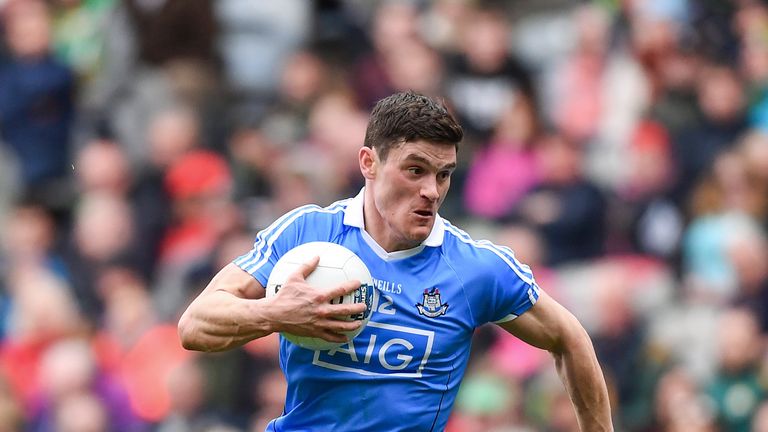 People are speculating that Diarmuid Connolly may not start this game.
If Diarmuid has been putting down a marker in training over the past three weeks, and he looks to be in peak condition, physically, I would start him.
I don't see how you could go to war with a player like him on the bench.
Fine, it would give the place some lift if the Dublin fans stood to roar him coming on as a sub but if I was Jim Gavin I would go with Diarmuid from the off.
And that would tie up Lee Keegan as well. The two of them have had their battles over the years and they tend to cancel each other out, so I think that not only will playing Diarmuid in the starting team boost Dublin's chances - it will give Mayo more to think about too.
Players like Con O'Callaghan have been absolutely excellent this season and I don't think Sunday will be any different for him.
It has been mentioned too that not only will Mayo have to watch out for O'Callaghan and company on the ball - but they will also have to be alert to the incoming, well-timed runs of James McCarthy and Jack McCaffrey.
That is true - don't forget either that Philly McMahon got 1-2 in last year's final.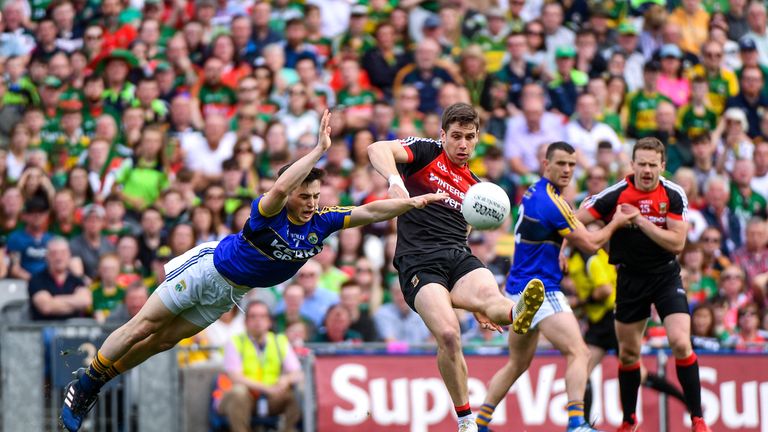 But Mayo play in a similar way.
They can run from deep too and strike at the most opportune times.
The teams play a lot like each other so that's another fascinating variable to the game.
As I mentioned earlier in the week when I first looked at this game, I fail to see how it will not be an end to end, wide open affair.
I stand by that.
I think Mayo will target the Cluxton kick-out and push up on it, like they did to great effect against Kerry.
But Cluxton has shown he is a man for all seasons and he can contend with any sort of scenario.
Still, I think it's Mayo's best hope. Push up, target the restart and try to keep going at Dublin.
It may sound simplistic and even a bit naive but it is their best hope of winning.
And I do give them a hope. They are up against the champions but they are not far off the mark. Their luck has to change too. They will have to take 90 per cent of the chances that they get - unlike in games this season where they have been wasteful.
Let's see what they can bring to the table now.
The All-Ireland final is live on Sky Sports Arena at 2.30pm on Sunday
The All-Ireland SFC final between Dublin and Mayo will be live on Sky Sports Arena from 2.30pm on Sunday, throw-in at 3.30pm. For those on the move you can get news, views and updates by heading to www.skysports.com/GAA or follow us on Twitter @SkySportsGAA