GAA: Peter Canavan's talking points
Last Updated: 19/09/17 3:02pm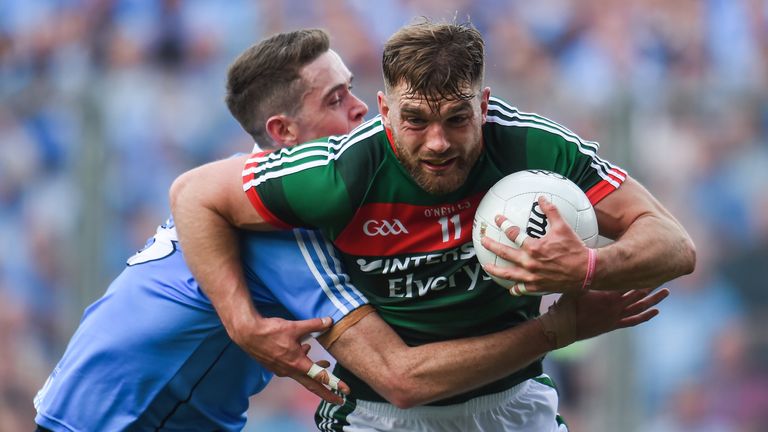 The margins are so fine in sport.
No county knows that better than Mayo.
They did most things right last Sunday. After a breath-taking year full of thrills and spills they looked set to finally end the drought at Croke Park when they tore into a Dublin side that was nowhere near its best.
For long stages of that game Mayo played the best football but yet again Dublin came out on top. With another All-Ireland title. It is hard to know who can stop them but I think Mayo have shown that there is hope.
Dublin are three in a row champions for a reason and maybe it comes down to the strength in depth. Everyone knows the power of Dublin's subs but this time Jim Gavin had to swing his bench into operation quite early. He sprung Diarmuid Connolly and Kevin McManamon at half-time as the Dubs put in an improved second-half performance. I think that Dublin really got to grips with the challenge on their hands at half time. It gave them time to reflect and see what was going on out on the field because for a while in the first half they were caught up in all of the chaos.
Stephen Cluxton's kick-out code was cracked by Mayo and time and again they won his restarts - something that Dublin are not used to. Wave after wave of attack they inflicted on Dublin but they didn't get the scores they needed to. They should have been four points up at the break - instead they were only one.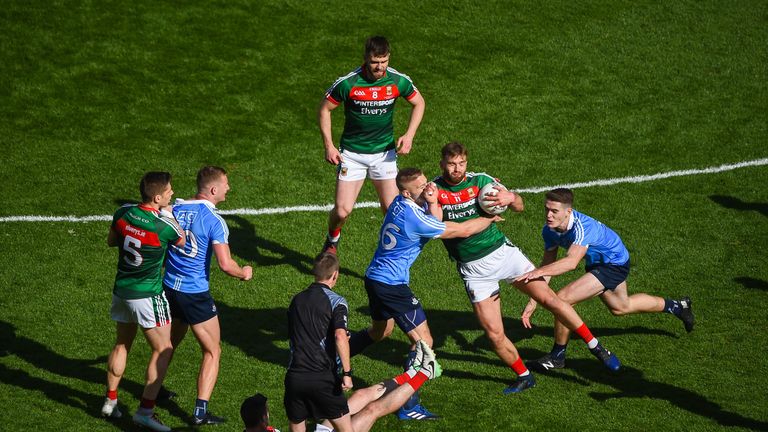 It gave Dublin breathing space, they used the break to reflect and make changes, and in the second half Kevin McManamon tore at Mayo and, gradually, Diarmuid Connolly came into the game as well.
As we entered a helter-skelter final period the game really could have gone either way.
It was a strange situation to be in when the man of the match could easily have been a Mayo player. Chris Barrett was the pick of the Mayo contingent but he was in pretty esteemed company, because Cillian O'Connor, Kevin McLoughlin and Keith Higgins all played to top standards.
Then again I was very impressed with Dean Rock, Johnny Cooper at the back and James McCarthy in midfield. Those players were outstanding when most needed.
So while Dublin struggled in the first half but they looked more of a unit in the second half. They definitely missed the surging runs of Jack McCaffrey and McCarthy, I thought, picked up the slack in that regard as the game went on.
The benches played a major role as the game unfolded. Paddy Durcan was always likely to start but I thought Diarmuid O'Connor made a huge impression when he came on. Nially Scully was the man to lose out for Dublin but the tactic of starting Eoghan O'Gara didn't really work. He was playing very well in training by all accounts but I thought Dublin played him far too deep. A big man like him should have been positioned on the edge of the square.
Still, when Con O'Callaghan waltzed by Colm Boyle and poked the ball past David Clarke in the Mayo goal, it seemed like they would drive on and enjoy an easy win. O'Gara hit a point soon after and some people even wondered if Mayo would implode once more on the big stage.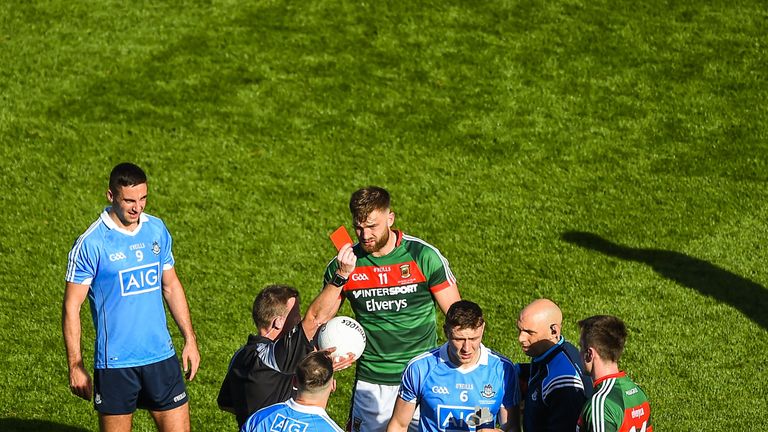 But they didn't. They fought back hard and stayed at the task at hand.
They spread Dublin wide and won the kick-out battle. They found space quite easily up front but missed too many chances.
When Dublin eventually regrouped they found more energy, more attacking runs and more structure.
At the back, they were hungrier in the tackle and safer in possession.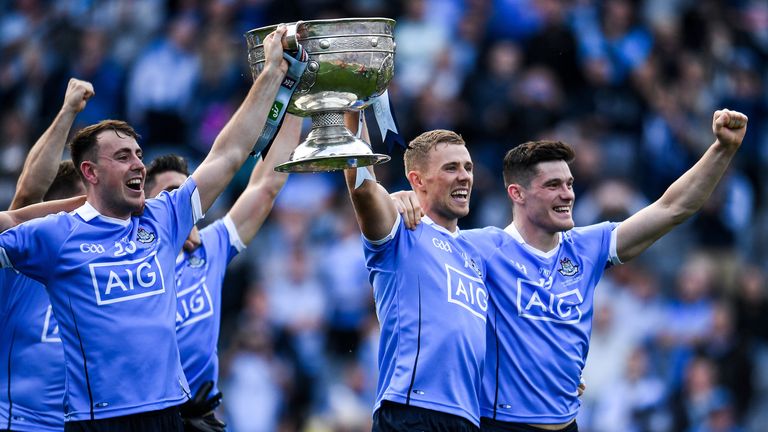 Players like Cian O'Sullivan and Cooper provided strong defensive screens.
And eventually it came down to inches.
Cillian O'Connor lay the ball down, stepped back and shot. He hit the post.
Dean Rock did the same. The ball sailed over the bar.
From the restart Dublin got their hands on the ball and they never gave it back.
Just like their All-Ireland crown.