Peter Canavan previews Tyrone v Dublin in All-Ireland final
Last Updated: 17/08/18 7:31am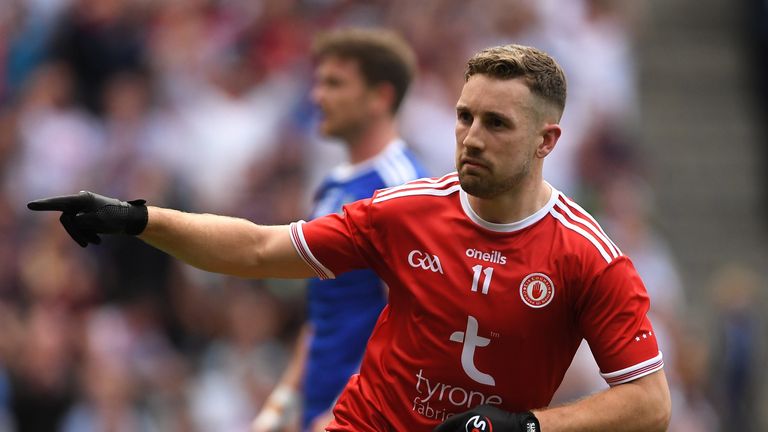 Sky Sports analyst Peter Canavan ponders if his native Tyrone have a chance of upsetting Dublin in the All-Ireland final.
Once Sunday's All-Ireland hurling final is out of the way all eyes will turn then to the camogie and senior football finals.
From next week, though, the question on most people's lips will be: have Tyrone any chance?
I feel they do but they will have to step up greatly from the Monaghan game.
A look at the Dubs game against Galway shows you that no real change has been affected in the past few months - they are every bit as strong as they were in 2017 and maybe they are even stronger.
Jim Gavin's side played well below par against Galway and there was so much more in them.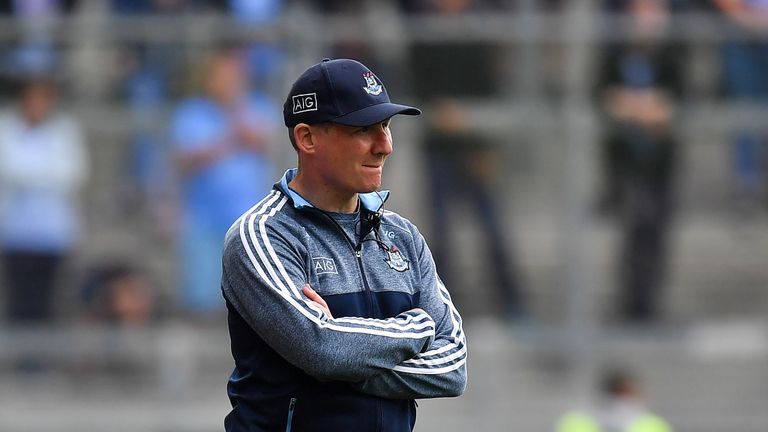 Yet they still won an All-Ireland semi-final by nine points.
You would ask what can possibly motivate a team that has won so much to keep going time and time again.
But this is a special group. They are intent on winning as much as they can while they are around. You saw how Bernard Brogan burst a gut to get back in time for this year's Championship.
And from what I hear there is a sense within that dressing room that they want to make a statement on All-Ireland final day and absolutely put down an emphatic marker.
They probably have not done that to-date and most of their performances on final day have resulted in narrow wins.
I do not think we have learned a whole pile more about them this season to be fair. Young Eoin Murchan has come onto the scene and seems to be well thought of.
Whether they play him in the All-Ireland final is another thing.
But we do know that their bench is stronger than ever before and players like Cormac Costello must be wondering what they have to do to get a start.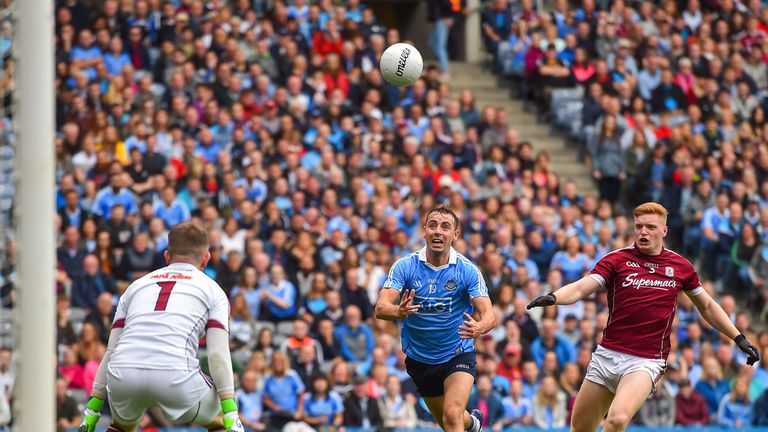 Much was made of Tyrone's bench and the 2-6 that they contributed against Donegal but the truth is Dublin's subs return a huge dividend every day they get a chance to impress. What Tyrone have in reserve is only matching what Dublin already have.
Tyrone will have to match Dublin in terms of conditioning.
What will they do about kick-outs?
If we are going to trouble Dublin or even try to rattle them we have to start with their kick-outs and that was an area the team was poor in against Monaghan.
In fact we only won two out of Monaghan's 24 kick-outs and one of those resulted in a point for Petey Harte.
Tyrone only ended up winning that game by a point so that kick-out won was crucial.
And if we do not challenge Dublin in that regard and try to put Cluxton under pressure from the start it will be hard to see Tyrone getting the result they need.
Another area they would have identified after that Monaghan win was their shooting.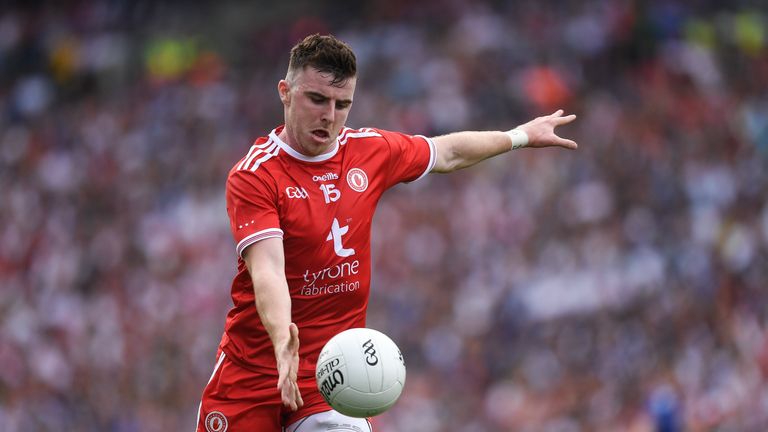 Tyrone's scoring ratio, their shots to conversion rate, simply has to improve.
I think they only converted 50 per cent of their chances against Monaghan and that won't be good enough either on final day.
But in some ways Tyrone are in a great position.
Mickey Harte and the players were much maligned last year and it was the same again for much of this year.
Yet the general consensus is that they are one of the few teams that can actually give Dublin a game.
I just think that if they learn their lessons and work hard on the training ground that they can have a say.
But I repeat this point - it was much too easy for Monaghan to secure possession last weekend and if Dublin enjoy that freedom in the final Tyrone will simply not get near them.