Peter Canavan column: Tyrone must play 'like ravenous dogs'
Last Updated: 28/08/18 3:01pm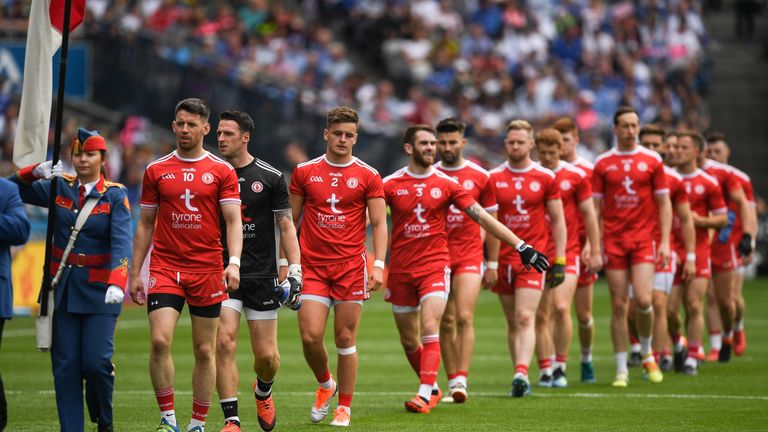 Sky Sports analyst Peter Canavan looks ahead the All-Ireland final between Tyrone and Dublin.
We're down to one game and we could do with a blistering final. Will we get it? Hard to say.
I'll take a look at both teams, starting with Tyrone in today's column.
I was listening to a chat show during the week and it featured a couple of ex-Tyrone players. One of them mentioned that Tyrone would 'have to go to the extreme' to win this final. Another, Hub Hughes, said that they would have to play like 'ravenous dogs' if they were to beat Dublin. I could not agree more with them.
If Tyrone are to win they will have to replicate how they played for 20 minutes against Donegal. And they will somehow have to find a way to transfer that over 80 minutes instead of 20.
If they stand off Dublin they will be beaten.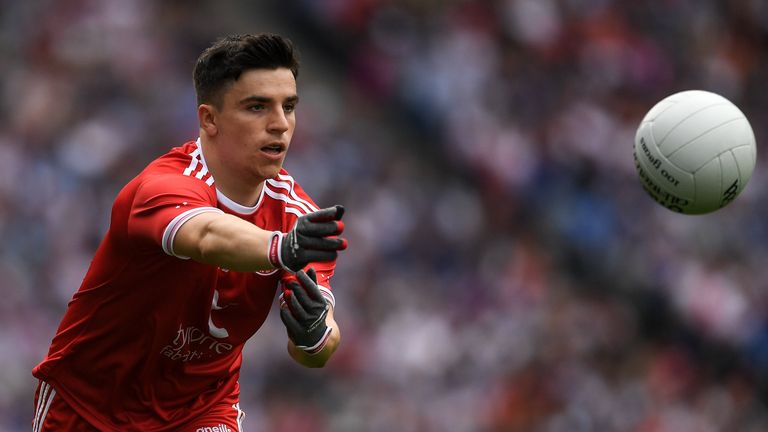 They will have to go to a place they haven't been before to win this one. It will go back to 2003 if they are to win.
What we did against Kerry in that final was nothing mind blowing. We just stood and attacked everything that moves, we tackled everything in sight. We didn't fear Kerry but we knew what they had up front and we knew what they would do to us if we stood off them.
Dublin will do the same thing to Tyrone if they stand off them. There are issues like injuries that have to clear up for a few. And then there is the fact that Dublin's bench has been driving them on and over the line in the past few seasons.
I genuinely believe Tyrone have made strides in that department and will feel they can bring their own men on to see the game through. But can they still be in contention when the game goes into the melting pot?
And if they do manage to get into a lead, can they hang onto it? Against one of the greatest teams that has ever played the game. A team that never says die.
So, those are the burning issues.
Niall Sludden, Mattie Donnelly, Petey Harte and Colm Cavanagh - they will be seen as key targets for the Dubs.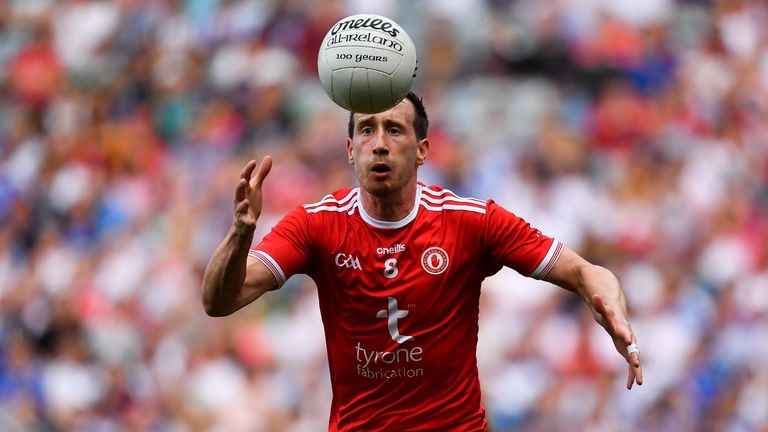 On occasions they have quietened some of these men before and it has affected Tyrone. They cannot let that happen on Sunday - the team will need every one of them to play leading roles. It's been an average enough season to-date in general. This year needs a good final and I think we will get it.
Tyrone have good mental strength, serious fitness levels but every player will need to tear into Dublin, there can be no standing off, no slacking off. They will have to be brave and adventurous.
If they don't go to the extreme or play like ravenous dogs, if they don't find something special on the day, well then we will have the same result that we had when the two teams met last year. Defeat.
Make sure to tune into Sky Sports Arena on Sunday for live coverage of Dublin vs Tyrone, getting underway at 2.30pm.